A la recherche de Services?
Contactez un Partenaire en Émirats Arabes Unis
ODOOTECH FZE
Silver

Partenaire Techno Hub 1, Dubai Silicon Oasis,
Dubai
Émirats Arabes Unis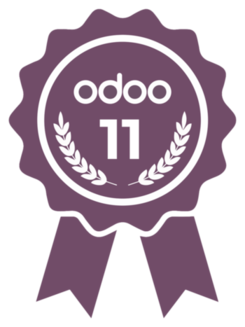 ODOOTECH FZE was established in May 2018 and is governed by UAE laws. It is a branch of IntelliSoft Software a business name established in August 2015, based in Sudan and thus governed by Sudanese laws:

ODOOTECH FZE represents our UAE as well as international presence. We have always set out to be different and thus stand out from the crowd. This comes by way of providing quality software solutions that never fail to delight our customers. All of our solutions are based on Odoo and thus Odoo is our speciality!

We have a strong reputation due to our highly trained and competent staff, diverse skill set and valuation of time, where it is always our goal to deliver on time and at the agreed cost while meeting requirements. This has been made possible by following proven project and software management methodologies. We also value our customers and have a very transparent and well-maintained relationship with them, thus avoiding the "read the fine print" policy!