A la recherche de Services ?
Contactez un Partenaire en Canada
Niboo
Silver

Partenaire 9900 Boulevard Louis-H. La Fontaine
Anjou, H1J 2W3
Canada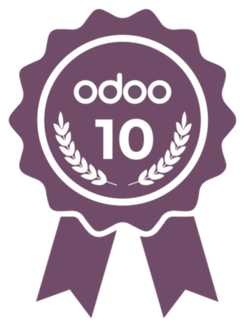 Niboo was founded by two friends in Belgium (2014)  and now represents a human-centered working environment  of 18 workers, all making sure that your ideal ERP comes to life.
It keeps thriving as years pass by and is now entering the American Market in order to diversify its contacts as well as to keep an eye on what is going on in other continents: our strength will therefore be our ability to bring your ideas "out-of-the-box" that will, we are sure of it, definitely solve your problems. We empower SME's and help them competing in the digital era we live in, by providing them with solutions in 3 strategic areas: ERP, Data analytics and Cloud.
Strong of our experience as Odoo Gold Partner on the Belgian Market (birthplace of the solution), Niboo will make sure its new office in Montreal (QC), Canada will follow the same guidelines we successfully put in place along the years:
Proximity: We are willing to collaborate with companies within a certain time-reaching limit. Our goal here is to be able to intervene and meet you within a 3 hours drive/flight. This will allow us to create a bond between Niboo and your company as well as to meet easily in case of obstacles: we strongly believe a good meal face to face is way better than a phone call, if necessary.

Honesty: Our main goal is to see your project come to life. We will therefore always recognize our mistakes and expect you to do the same so that we avoid time-wasting exchanges of emails or messages to determine who's at fault. We want all thoughts, fears and expectations from both sides to be put on the table as soon as possible so that we can easily level them for everyone: we strongly believe clarifying expectations is the first mandatory step to a great project management.

Tailor-made: You might not know Odoo yet, but rest assured we will do everything in our power to keep it as simple and cost efficient as possible for you. Our main job will be to provide you with expertise and to adapt your new ERP to your company; while trying to stay as close as possible to the standard version of Odoo.
We already worked on most sectors, on project ranges going from humble to years-long ones: including (not limited to)
NGO's: Amnesty International Belgium

Food: La Maison Dandoy, Tartes&Quiches

Manufacturing: Bell Racing Helmets, FMCG

…
We also have our  own cash register system specially made for Odoo that will allow you to use a secured connection, integrate payment methods and manage your daily results live from your Odoo. No need to call your restaurant, shop, bar,... to know how things are going.
Our consultants have the experience required to fully identify and analyze your business's challenges, unleash the power of your data and help you achieve your greatest goals & ROI.
Please visit our website and do not hesitate to contact us if you were willing to get more information about us: www.niboo.ca

Références