A la recherche de Services ?
Contacter un Partenaire
NextHope
Ready

Partenaire IIJ 173B Ivandry
101
0 Antananarivo
Madagascar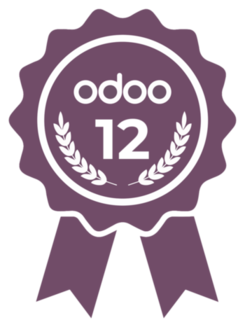 NextHope is a leading IT infrastructures and Business Solution provider with 100+ employees based in Madagascar and Mauritius delivering IT expertise for East South Africa (ESA) and Indian Ocean Islands (IOI) regions.
Certified and dedicated Odoo team
Our Business Solution department focuses to provide SAAS and integration solutions based on ODOO (OpenERP) platform.  15+ functional and technical certified specialists are dedicated to help you get started and to assist you during your ERP usage experience.
Our SAAS product is delivered over a secured Cloud Computing platform. It provides "anywhere / anytime" access to the ERP services from a web browser avoiding investments on Datacenter Infrastructures.
Integration solutions are customers' needs and project oriented. It aims integrating Odoo application inside your own environment depending on your very specific needs.
Cross / multiple expertise
NextHope provides services expertise across major IT architectures and could ensure a "One-Stop Shopping and Support" for your integration project.

This is achieved through strategic partnership with world leading IT vendors that certify our technical expertise on:
§  Enterprises and Telco Services Providers Network (LAN, WAN, Security, Mobility, Broadband, etc.)
§  Datacenter and Virtualization (Consolidation, Cloud Services, SAN, etc.)
§  Collaboration (Unified Communication, Telepresence, Customer Care, etc.)
§  Business Solutions (ERP, CRM, Business Intelligence, etc.)
Références