A la recherche de Services ?
Contactez un Partenaire en Émirats Arabes Unis
LIGHTIDEA INFORMATION TECHNOLOGY CONSULTANCY
LIGHTIDEA INFORMATION TECHNOLOGY CONSULTANCY
Ready

Partenaire مبنى السيد جمعه احمد جمعه البواردى
Abu Dhabi
Émirats Arabes Unis
IT/Communication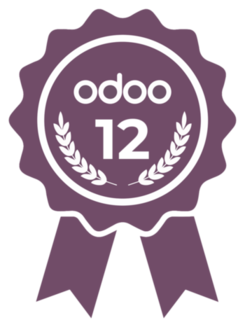 Light Idea Technology Services is specialized Partner for  ERP, HCM, CRM and CPM it is a fast growing IT Consulting and Professional Services with international reach. One of the highest level of personal and creative strategic planning and service to clientele to explore, understand and work in tandem with experts in this burgeoning IT field. 
Light Idea proposes to provide high quality Enterprise Solutions and support to clients. Our range of proposed niche services includes ERP, HCM, CPM and CRM Implementations, Upgrades & Migrations, Enhancements, System Health Checks and Training both on premise and Cloud.   We offer specialized cloud services and resources to enable customers to take their business further by automating processes across the enterprises with simplified methodologies. 

Références

LIGHTIDEA INFORMATION TECHNOLOGY CONSULTANCY
We appreciate the ODOO ERP software's flexibility. A powerful solution coupled with LIGHTIDEA's competent implementation team enabled a smooth transition to ERP in record time and it enables us to grow with efficiency.
You should focus on vendors like LIGHTIDEA with experience in your industry sector, able to work with you to prioritise the needs of your business.