A la recherche de Services?
Contactez un Partenaire en Inde
Caret IT Solutions Pvt. Ltd.
Caret IT Solutions Pvt. Ltd.
Silver

Partenaire

709, Pratik Mall,
Near City Pulse Theater, kudasan,
Gandhinagar 382421
Gujarat GJ
Inde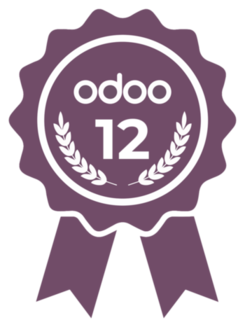 Caret IT is emerging IT Consulting firm engrosses with technology and software business to deliver quality software products and world-class business solutions to a wide range of enterprises, having a current presence in Gandhinagar - India and growing in the Middle East, Europe, and US Market.
Caret prides on our quality work, customer satisfaction, and competitive pricing. Caret has established, an excellent reputation in the industry through constantly exceeding our customers' expectations, within a short time of period. We believe in empowering idea and future for employee development and turning client's idea into reality...!

Our expertise are:
- Consulting Services
- Implementation and Training
- Odoo (OpenERP) Customization and Integration
- Odoo Website, E-commerce Development
- Odoo Mobile Solutions: Android, iOS
Call / WhatsApp : +91 97141 41841
Skype: caretsoftware
E-Mail: sales@caretit.com
Web: https://www.caretit.com
Address:
709, Pratik Mall,
Near City Pulse Theater, Kudasan,
Gandhinagar - 382421
Gujarat
India  
Références Equites SPRL
cApStAn Linguistic Quality Control is a high-profile service provider for translation and localization of sensitive content into multiple languages. In international large-scale assessments such OECD/PISA, OECD/PIAAC, IEA/TIMSS or IEA/PIRLS, cApStAn maximizes cross-language, cross-regional and cross-cultural comparability. In a nutshell: cApStAn designs translation workflows and processes, implements them, and verifies relevance and accuracy of translated content. In addition, we help IT providers bridge the gap between language support and best practice in localization.

Group Number One SARL
Group Number One SARL is French based company in Democratic Republic of Congo (DRC) with clients and staffs from all over the world

Mafrest BVBA - BE0849.046.938
Mafrest BVBA - Distrilink is a new Belgium E-commerce initiative where we focus on 100% dropshipping. So we were looking for a partner to develop some custom processes in Odoo and with Caret IT we think we found the correct partner. They are doing very good business and communiation is very good. We plan to go live by the end of August and we are aiming at very high sales volumes. So a scalable solution is need