A la recherche de Services ?
Contactez un Partenaire en Indonésie
B-informed Asia
Silver

Partenaire Spazio Office Building 5th Floor, Unit 525 A Kompleks Graha Festival Kav. No. 3
Jl. Mayjen Yono Soewoyo
Graha Famili - Surabaya
Indonésie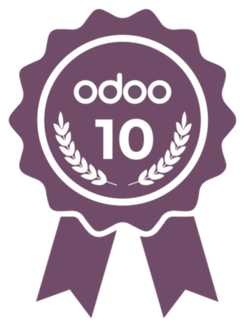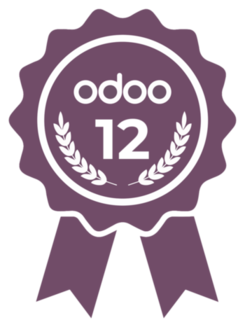 B-informed provides custom Odoo ERP software, web application services, e-Commerce Storefronts, website development and other interactive web-based solutions to organizations around the globe. B-informed supports large and small customers alike. We provide a competitive edge because our solutions are agile and flexible allowing our clients to react, on their own, to competitive threats and changes in the marketplace.
B-informed is proud to say customer satisfaction is one of our proven commodities. We deliver on time and on budget. How do we know this? Because a majority of our clients still partner with us today as they continue to realize our speed to market, low Total Cost of Ownership (TCO) and quick Return On Investment (ROI).
Through the journey, B-informed is exclusive its service to ERP Software. Enterprise resource planning (ERP) is business management software—usually a suite of integrated applications—that a company can use to store and manage data from every stage of business, including:
• Product planning, cost and development
• Manufacturing
• Marketing and sales
• Inventory management
• Shipping and payment
ERP provides an integrated real-time view of core business processes, using common databases maintained by a database management system. ERP systems track business resources—cash, raw materials, production capacity—and the status of business commitments: orders, purchase orders, and payroll. The applications that make up the system share data across the various departments (manufacturing, purchasing, sales, accounting, etc.) that entered the data. ERP facilitates information flow between all business functions, and manages connections to outside stakeholders.
Organizations consider the ERP system a vital organizational tool because it integrates varied organizational systems and facilitates error-free transactions and production. However, ERP system development is different from traditional systems development. ERP systems run on a variety of computer hardware and network configurations, typically using a database as an information repository.
B-informed is an innovative and experienced company that offers a variety of ERP solutions for every kind of business. B-informed Asia had been developed since 2006 by Lisa Huang, an entrepreneur woman that settle in Surabaya, Indonesia.
B-informed has planned, created and launched successful Odoo ERP software and websites since our inception, for different types of companies. Our strength lies in the ability to translate a customer's vision into a dynamic system, and the knowledge of current system standards and practices needed to be a trusted business partner for public and private companies.
With our team's combined experienced in business analysis, python programming , functionality expertise, graphic design, and website developer you can be confident that whatever your project demands, our team can deliver on time and on budget!
Références