A la recherche de Services ?
Contactez un Partenaire
Accel ERP and Software Solutions
Accel ERP and Software Solutions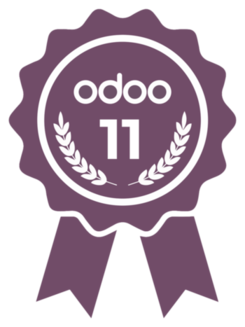 Accel Software Solution is a professional software development company based in Sudan that seeks highly proficient, timely delivered and cost effective software development services.

Accel is a company for modern communication and collaboration solutions providing the most comprehensive applications suite. Our mission is to provide software that is intuitive, full-featured, tightly integrated, effortless to upgrade, all while running smoothly for every business, every user.
 
We are highly experienced in offering off shelf software products in addition to developing custom made solutions for each Industry to empower performance optimization and resources utilization, to guarantee that every vertical –and the data managed in each- are fully interconnected, efficient and arriving to the ultimate value for every party.
Some of our services include Strategic Technology Consulting, System Integration & Software Development, Enterprise Resource Planning (ERP), E-commerce software development, E-governance software, Web application development and Mobile application development.

Our team of business Analysis generates data structures that match the demands of business plans with a set of the latest information tools. Our team of core software development have gained invaluable experience in the design of new models of data integrated business systems. Our teams have worked closely with leading companies giving them easy access to the software they need to run and expand their business.

In a short span of time accel Software Solution has developed business relationships with reputed clients all over the targeted fields in which it helped them to earn the fullest rewards of this innovative software technology era.

       Besides, Accel Software solution is providing the below services:

 Data immigration services.

 Business Analysis including: requirements gathering, gap analysis, and solution engineering.

 Software development and customization.

 Project management including: Planning, Management and Consulting.

 Smart delivery of Enterprise Applications and IT Architecture review including Cloud and hosted server architecture design, administration, and support.

 Odoo software hosting - Software as a Service, Private "Cloud" Services, or On-Site•

 Remote and On-Site Training.

 No Risk, Fixed-Price implementation offers – only pay if the implementation is successful.

 Rapid implementation of Odoo ERP and business software.

 Forward thinking strategic solutions for your ERP and IT solution needs Plans for Support and Maintenance of production systems.

 Web hosting services.

 Networking solutions.