Email, phone, etc. are sometimes duplicates in the contacts database. How to find and merge these?
1 Réponse
In the contacts application, select the view list and select all contacts, click on action and merge.
In the pop up, click on 'ignore those contacts' then 'merge other contacts' and then you will be able to select the caracteristics of the duplicates (email, name, company which are common to both):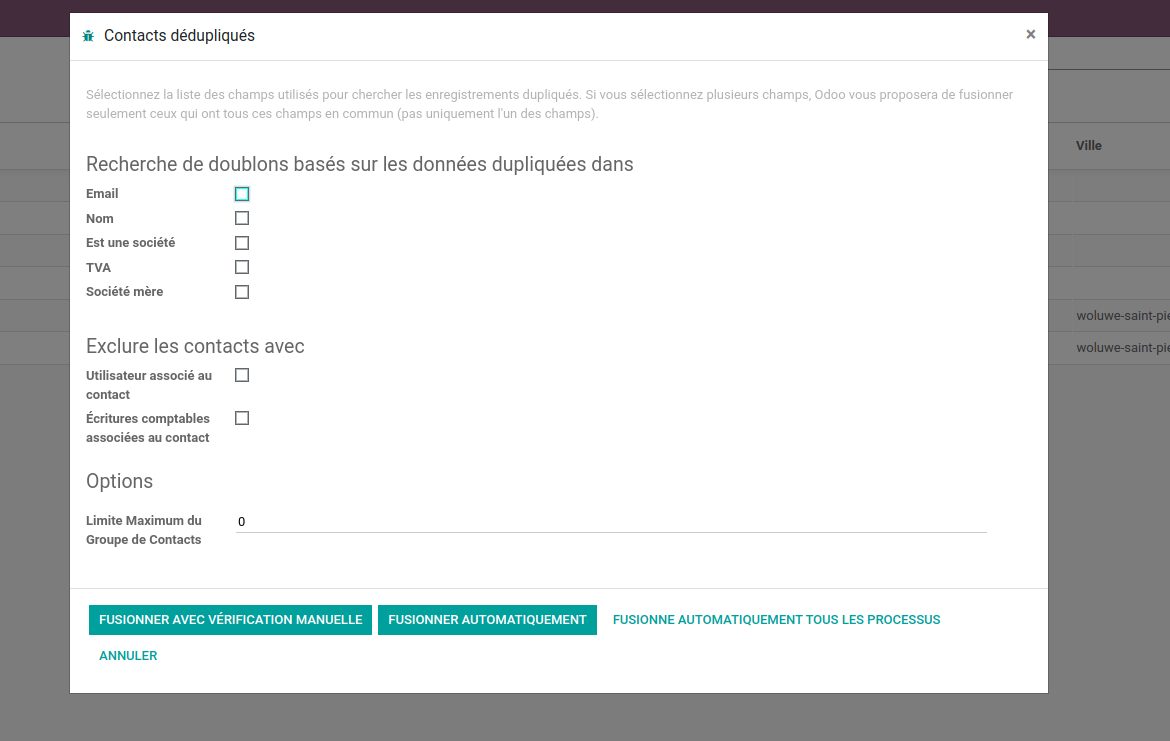 Then you can choose to manually merge or automatically merge those contacts.