Name of Company: Super Asia Foods & Spices
Country: Canada
Number of Odoo Users: 31 Active Users
Industry: Food & Beverage Distribution and Wholesale
Company Size: Approx. 45 Employees
Name of Implementation Partner: Bista Solutions Inc.

Services Offered: Inventory, Accounting, Barcode, Sales, Contacts, and Purchase. (Currently implementing eCommerce and Website)
Inventory Is Everything
When it comes to running a world-class food and beverage distribution company, it's all about inventory. But it's far more complicated than just making sure you have a lot of stock in your warehouse. It all comes down to traceability. If you can accurately (and easily) keep track of your inventory at all times, everything else just seems to fall into place.
That's been the mindset of Aqib Majid, the Marketing Director at Super Asia Foods & Spices, for quite some time now. With his impressive I.T. background, Aqib realized that their current warehouse management system was in dire need of an immediate change. In order for Super Asia Foods to maintain their consistent streak of success, Aqib needed to get some much-needed standardization in place.
As we all know, adopting a new software platform isn't always easy, but it can be necessary at times. Especially when your company starts to grow, and you need to adapt and evolve to meet the ever-changing needs associated with that newfound growth. Such was the case for Super Asia Foods, as they soon realized they were having a hard time keeping track of their inventory.
Super Asia Foods & Spices has been around since the early 2000s, and they have been steadily thriving in the food and beverage distribution industry ever since. They started off as just a distribution company, specifically catering to brands from South Asia - mainly Pakistan. But they have expanded their reach by leaps and bounds over the years, and the need to increase their efficiency as a company quickly became a top priority.
This world-renowned food and beverage distributor currently sources products from 10 countries, and distributes 15 of the most popular brands to their customers. In addition to that, they have their own collection of in-house brands, with over 200 products to choose from. This, as you can imagine, represents a major chunk of their inventory. And, as Aqib mentioned, being able to easily keep track of inventory is crucial for companies to succeed in this industry.
With this objective in mind, Aqib started experimenting with a few different ERP systems. In the beginning, he worked with QuickBooks, but soon learned that this platform lacked certain functionalities in key areas. Then, he started working with NetSuite. That route didn't work, either. Mainly because Aqib was looking for a more malleable, flexible piece of software, and NetSuite proved to be anything but that. Plus, it was fairly expensive.
Despite those early "learning lessons," Aqib was determined to find an ERP that was flexible enough to meet the needs of Super Asia Foods. He was looking for a platform where he could input the flows, rather than the flows moving around the software. Or, in this case, multiple pieces of software.
Everything they used to manage their business was disintegrated. This resulted in a lot of time-consuming, mundane, repetitive tasks that had to be taken care of just so these disconnected applications could "work" with one another - which they rarely did. Hence their low 60-70% accuracy rate when it came to inventory traceability.
But then, he discovered Odoo.
Instantly Impressed
Right away, Aqib was impressed with Odoo's all-in-one suite of user-friendly business applications. This was important because Aqib had quite the list of challenges that he needed help solving.
One of the main things he needed was more standardized processes and workflows. Aqib was looking for an ERP that would help him easily delegate tasks. This would also help him better understand the current workflows in place, as well as provide a streamlined path for him to gather information at a much more efficient rate.
Another concern, which has already been mentioned, was the need for improved inventory traceability. Because there are so many bulk orders coming into their warehouse from various vendors, it became increasingly difficult for the team to keep track of everything. Especially since some of the vendors they worked with weren't familiar with the use of barcodes. The team at Super Asia Foods was also looking for a way to obtain product information, without having to jump through time-consuming "hoops" caused by their disintegrated software systems.
These various applications, which were used for important tasks related to sales, eCommerce, and shipping, were the definition of "unreliable." The required, repetitive data entry used to keep these platforms afloat, not only took up large portions of their valuable time and energy, but it would rarely result in an accurate outcome. This led to a decreased level of efficiency, especially when it came to inventory tracking.
However, even with this lengthy list of critical pain points, Aqib knew that Odoo would be able to help him solve all of them with an easy-to-use, extremely efficient solution. With Odoo, everything is all under one platform. Aqib no longer has to manage multiple databases, nor does he have to update multiple things at one time. Odoo's modules are tailor-made to take on any business need. Plus, they are all integrated! That way, there's nothing lost in translation. Everything is accurate, efficient, and easier than ever before!
Once Aqib decided that Odoo was the only ERP that could handle the complex needs of the company, it was time to find a proper partner to help with the implementation. Luckily, it didn't take long for Aqib to connect with the brilliant minds over at Bista Solutions.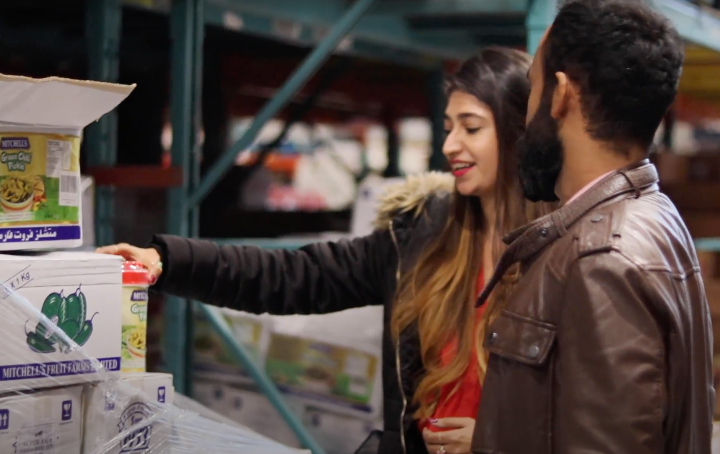 Bista Brings Brilliance
Aqib wasn't just looking for any partner to help with the Odoo implementation, he had a few prerequisite requirements that this partner needed to meet before he even entertained the thought of working with them.
First off, they needed to be local. Aqib was looking to partner with someone who could come onsite to truly understand the needs and requirements of their warehouse. They'd be able to see, firsthand, just how things are managed, and what can be improved upon. The ability to have a face-to-face conversation was a big factor for Aqib. This personal approach would benefit both parties involved, and would be much more efficient than some scattered email exchanges.
Another element Aqib was looking for was: experience. Not just experience in the world of business management, but specifically experience working with Odoo. He was on a very tight deadline and wanted to get everything up and running within a month. So, he needed a team of experts to help him achieve that rather ambitious goal.
Lastly, and most importantly, Aqib only wanted to work with a partner who was responsive. He wanted to know that, if needed, he could rely on this partner to contact him, or visit their warehouse, to fix any emergency issue that may arise.
Well, not only is Bista Solutions Inc. close to Super Asia Foods, but they are a respected Gold Level partner with Odoo. So, to say that they know the ins & outs of this open-source ERP system would be a massive understatement. Also, when it comes to proving their responsiveness, it only took them 15 minutes to get in touch with Aqib to discuss things further after he initially sent them a query. 
That's right, 15 minutes!
If that's not the epitome of efficiency and responsiveness, I'm not sure what is! Needless to say, Aqib felt the same way, and the two decided to join forces to help the team at Super Asia Foods implement Odoo into their business model. And, what they've been able to accomplish together has been nothing but amazing.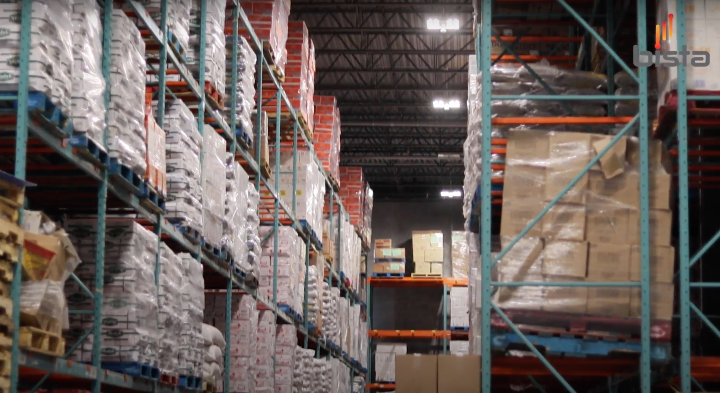 Quick & Easy Implementation
The implementation process with Super Asia Foods was pretty straightforward. Bista worked alongside the team to customize and implement Odoo as an all-in-one platform to meet all of their unique business needs. They quickly stitched together all of their sales, contact, and purchase information into Odoo's fully-integrated system with the greatest of ease.
Then, the Bista experts set up Odoo Inventory. This helped them keep track of everything going on in their warehouse, through the use of barcode tracking, which was placed on each product. This increased the accuracy of their inventory tracking a great deal.
Bista also provided the team at Super Asia Foods with automated product information. This made the gathering of product information much simpler than their previous system. With Odoo, they are able to quickly and easily fetch all sorts of information in just a few clicks. It's that easy!
And, even though Aqib had a strict deadline, and desire to "Go Live" within a month, the skilled team at Bista was always there, every step of the way, to help him achieve that seemingly impossible goal. Aqib chose to go with a trial-and-error approach to this quick implementation, instead of testing a litany of things beforehand. He wanted to implement Odoo and make daily changes to optimize the efficiency of warehouse processes as quickly as possible, which Bista was able to do with tremendous aplomb. 
"Bista was extremely quick and responsive from the start. We were on a tight deadline and Bista had a dedicated team working for us around the clock," Aqib said. "Super Asia's inventory accuracy, which was at 60-70%, is now at 90%!"
Reaching New Heights


Thanks to Bista, and their successful (and impressively quick) implementation of Odoo, Super Asia Foods has been able to reach new levels of success due to their new and improved business processes and inventory management.

This implementation also increased the company's visibility of on-ground warehouse operations. Odoo was able to provide a similarly standardized array of processes across all verticals and teams, as well. Also, thanks to their brilliant use of barcodes, their inventory tracking accuracy skyrocketed. Their teams are now informed and well-equipped to see any aspect of their inventory, at any time, with simplified product searches and a strong, automated knowledge base.

Also, they were able to greatly enhance their vendor management skills. With suppliers and purchasers in the same database, Super Asia Foods is now able to manage vendors at a much higher level. Not only that, but they've automated workflows, too. Talk about efficiency! Odoo and Bista have helped Super Asia Foods save so much time through automation and integration - it's remarkable.

And, since Aqib, and the team at Super Asia Foods, made the wise decision to move away from disintegrated, third-party systems toward an all-in-one, integrated, and scalable solution with Odoo, they've been able to optimize workflows in new, innovative ways. Now, they have sales, purchases, inventory, and eCommerce modules all together in one platform. It's all they ever wanted.



BIG Plans For The Future


Speaking of, Aqib got everything he wanted out of this implementation - and a whole lot more. Thanks to Bista's all-star implementation of Odoo, he now has Bin Locations, traceability, lot tracking, automation, and route optimization capabilities. Every single thing Aqib wanted as part of the warehouse management system had been put into place perfectly. And, with that core intact, the rest of the workflows have effortlessly fallen into place.

But there's still a lot more that Aqib wants to explore with Odoo. He plans to learn more about the Accounting module and analytical tags. He also wants to familiarize himself with the different tools that Odoo has in place, especially when it comes to marketing automations. But, all of those will come in due time when the company reaches that next, inevitable stage of growth.

Right now, Aqib, and the team at Super Asia Foods, are elated with how much easier (and efficient) things have become, and it's all because of Bista's world-class partnership, knowledge, and experience with Odoo.

About Bista Solutions Inc.

Bista Solutions Inc. is a leading Gold Partner in the United States.

Bista Solution Inc. is a digital transformation firm that helps companies digitize their business processes with enterprise application implementations. Founded in 2008, Bista has implemented software enterprise applications for companies in various verticals, such as manufacturing, retail, auto parts, telecom, promotional products, arms & defense, and cannabis.


Learn more at bistasolutions.com