Elton Group is a supplier for Interior Architectural products. Located in Melbourne (Australia) their business started over 70 years ago! They select their products by under a main criteria: environmentally sustainability. Products should have been made under the best ecological practice sourcing and manufacturing methods. For example: wood is a renewable resource and Elton Group considers that its their responsibility to ensure protection and wise usage of the forests to be available for the next generations.




This success story is shared by WillowIT, our Australian Partner. WillowIT worked along with Elton Group in order to replace their existing accounting system (MYOB) and the Excel sheets.

Giovanni Fariselli, the CTO of Elton Group, explains the project.
The Challenges
Elton Group was running the Business with basic accounting software, single-user. Excel spreadsheets (with it's inherent problems) to fill the gaps, and hand written official documents like delivery dockets. Elton Group wanted to replace these different independent systems with one integrated package which provided a solid platform for future expansion.


For tighter control, both from a workflow and financial perspective, there were several areas of the business that had to be integrated.

The company has a complex method of keeping stock in different units of measure, which always led to compromises in the past resulting in potentially poor stock management.

There's a real need to be able to communicate with our customers better, like sending emails when stock was delivered etc, and this was not possible in our old software.

With the prospect of needing to at least doubling our existing admin staff to keep the current solution, we knew we had to make a move.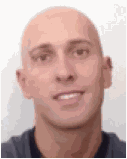 "Odoo is helping us manage production workflows that would have not been possible using our old system, unless we were doubling the people working in the office. Odoo forced us to give our Company a better structure, defining processes that will help Elton Group to keep up with the growth of the business."

Giovanni Fariselli, CTO
The Solutions
After some Business Analysis, WillowIT advised Elton Group to use specific modules of Odoo: CRM, Stock & Warehouse, Sales, Purchasing, Finances. Also, WillowIT added some custom modules.  
Sales – to handle CRM through to quotations and sales.


Purchasing – to handle our purchasing requirements.

Warehouse & stock – to manage stock levels, receipts and deliveries.

Finances

Odoo had some key features like: open source, well supported, cloud based, truly integrated across all major sections of our business, including CMS and eCommerce , and the ability to be extended which we know we would have to do to meet some of our unique product handling requirements


Our workflows from stock re-ordering through receipts and deliveries are now completely handled by the system, and we have used the standard features of Odoo to help streamline other sales and admin areas also.
Elton Group Success Story
Having a solution like Odoo in their everyday processes brought in big changes for us.
Odoo has given us a 360 degree view of our business from the beginning of the sale right through to delivery and follow up.

Our CRM is now fully integrated with our customer quotations and our sales teams have access to full customer history enabling better service. 


With Odoo, and some custom work from WillowIT, we are now able to handle our complex stocking units from purchasing through to delivery and stock taking. 


Management is happy because they now get up to date sales analysis data available from anywhere they have access to a web browser.


Odoo, with the help of WillowIT, is now giving us the information and control we need to grow the business with comparatively smaller overheads and greater confidence.


Odoo forced us to give our Company a better structure, defining processes that will help Elton Group to keep up with the growth of the business.
Another big success for Odoo Business Apps! Discover other Odoo Success Stories via our Customer Reviews Blog!