Country: Australia
Industry: Building & Construction
Apps Implemented: Sales, CRM, Invoicing, Accounting
Number of Users: >15
Company Size: >20
Implementation Type: SaaS, SH
The Company
A-Line Building Systems marked twenty-eight years in steel construction earlier this year. The family-run company's long-standing service humbly started with shed construction for the community in Victoria. And fast forward to now, it's broadening opportunities in South-east Australia with specializations in storage and industrial buildings (including sheds, garages, barns, and carports).
What differentiates A-Line from the rest is its three core engineering principles: to withstand the harsh Australian environment, meet the strict Australian building regulations, and ensure a thirty-year structural guarantee. Above these high-quality standards, the company's commitment to
customer-focused services
and
sustainable solutions
grounds its success in the industry today.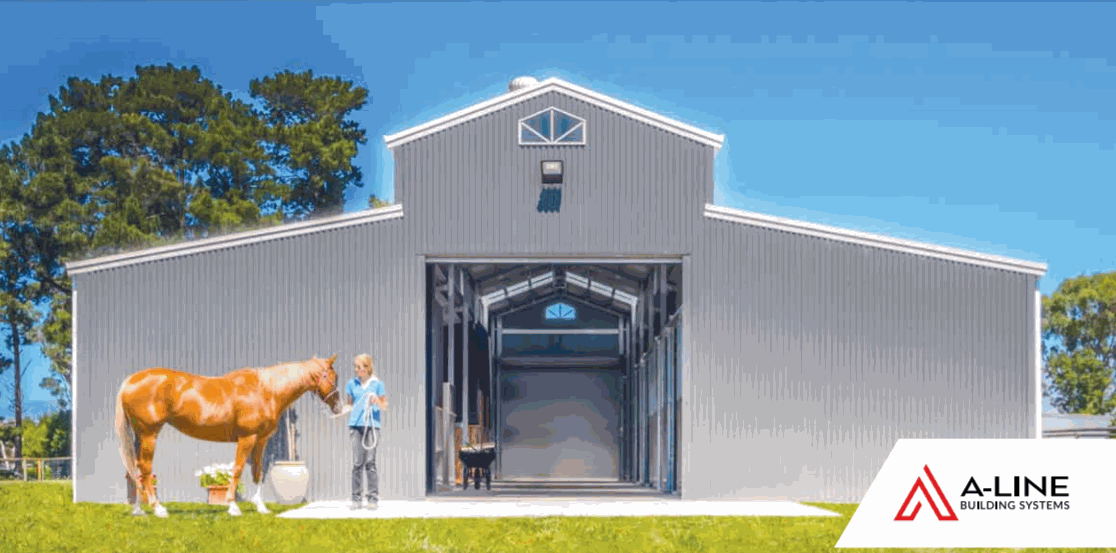 Putting Customers First
On the road to steadfast expansion, A-Line actively connects with prospects across Victoria and New South Wales. Therefore, Odoo's CRM (Customer Relations Management) app is indispensable in maximizing account success rates. The app helps the business at every step of the sales cycle to ensure in-depth monitoring and nurturing of leads.  

Upon the rise of the COVID-19 pandemic and uncertainties in the market, new barriers emerged in customer acquisition. To tackle this, A-Line leveraged its existing customer base to gain quality prospects with data tracking and optimization features in Odoo's Sales app. It now uses the app's real-time performance analysis to identify inconsistencies and optimize operations. This new workflow reduces manual work and saves a significant amount of time and costs. Most importantly, managing existing and new customers have never been simpler!



Shedding Off the Traditional
Before implementing Odoo, A-Line was a long-term user of an Australian-based accounting software. The company gave up on the former ERP after discovering the liberties of Odoo's Invoicing and Accounting apps. It recalled the software as an out-dated, traditional, and difficult-to-manage system, whereas Odoo excelled in user experience, integration, and reliability.


"We have found Odoo flexible and easy to use, yet very capable. It makes critical numbers easier to measure and manage. Huge time savings with the automated business-wide system."
- Tom Barker, Operations Manager & Director, A-Line Building Systems

Saving Time and Finances

Invoicing involves a routine of repetitive tasks, where valuable time and labor can fall into redundancy. Odoo's Invoicing app integrates with the Sales app to speed up this process. As the in-app configurations allow management of bills and payments ahead of schedule, A-Line's employees can settle countless vendor bills in just a few clicks. 

It seems too good to be true until Odoo's Accounting app surpasses the rest of its expectations. A-Line's accountant finds ease in workload with advanced features, such as automated journal balancing, intuitive reporting, and local bank synchronization. Following this, the app's feasibility boosts the company's confidence in financial management like never before!

Customer Success in Odoo
At Odoo, we continually nurture our customers, old and new users alike. A-Line recently extended its near two years commitment with the guidance of its customer success officer. The lows of the pandemic drove the company into digital expansion, and our customer success team was delighted to be of service. In summary, customer service flows two ways in Odoo. When our services advance, so do our customers. When our customers grow to be successful, so do we!