New Module : Odoo7 Homepage.
8/22/14, 8:53 AM
3,307
views
Hi all,
I just finished my new module : Odoo7 Homepage that replaces the page just after logged in (mail). This page is like a dashboard and shows a lot of informations we need (in my company). It regroups buttons for all the modules we use daily, also the last messages, the last news we (the company) want our shop to be informed, last ERP updates, some informations about invoices pending , and some other stuff to come.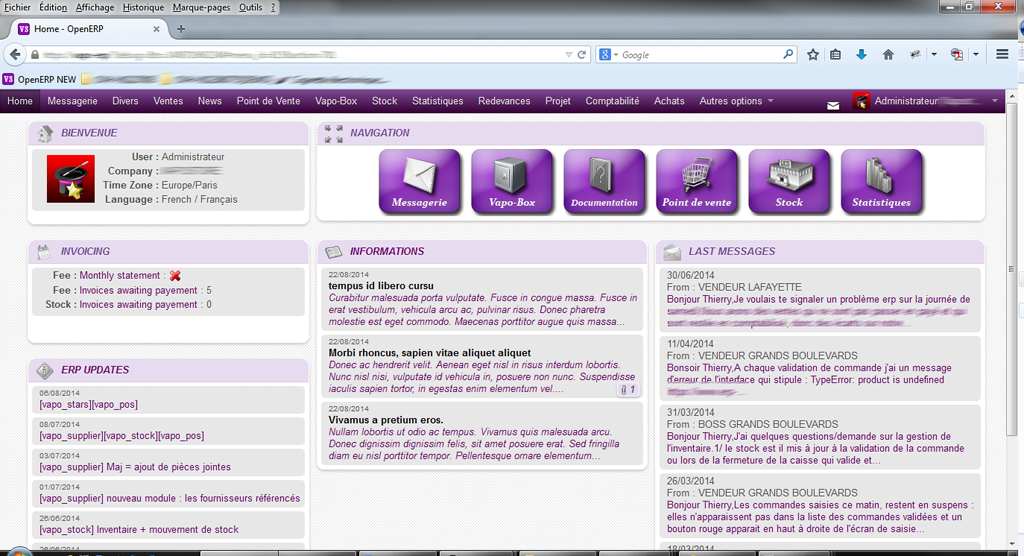 Odoo is a very powerful business application !