Naghahanap ng Mga Serbisyo?
Kontakin ang Partner
open2bizz
Ready

Partner Engelenkampstraat 57
6131JE Sittard
Netherlands
IT/Communication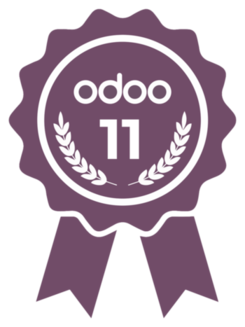 Open2Bizz - dé Odoo specialist
Sinds de start van ons bedrijf in 2011 hebben we ons toegelegd op Odoo en de mogelijkheden die deze integrale bedrijfssoftware voor bedrijven kan betekenen. Naast implementatie,  ontwikkeling, opleiding en detachering van Odoo hebben we branche specifiek oplossing en kennis van: Orthopedische schoenmakers, paramedische zorg, automotive en productie- omgevingen.
Wij kunnen alle bedrijven die werken of willen gaan werken ondersteunen. Door Odoo 'out-of-the box' te implementeren en af te stemmen op uw organisatie. Onze eigen programmeurs zijn in staat om uw specifieke klantwensen te realiseren, zodat we vanuit de kant en klare Odoo oplossing in staat zijn om maatwerk te leveren. (voor meer info over maatwerk zie: https://www.open2bizz.nl/page/maatwerk)
Als 'fan' van het eerste uur zijn wij er van overtuigd dat Odoo voor elk bedrijf de juiste oplossing heeft. Precies zoals Odoo het bedoeld heeft gebruiksvriendelijk, opgebouwd uit de modules die u nodig heeft en bovendien in één omgeving. Wij zeggen zelf: Odoo is de toekomst van bedrijfssoftware!
Vanuit de werkervaring van onze eigenaren hebben we onze kennis van de zorg en industriële processen kunnen combineren in branchespecifieke oplossingen op basis van Odoo. Neemt u eens een kijkje op onze Open2Ortho pagina, waarin u meer leest over onze software voor de orthopedie (https://www.open2bizz.nl/page/orthopedische-software )
Open2Bizz helpt u graag verder in de wereld van Odoo. Stuur ons een bericht via info@open2bizz.nl of kijk op onze website www.open2bizz.nl
Telefonisch zijn we bereikbaar via 085 - 002 02 65. We staan u met plezier en veel kennis van Odoo te woord.
Open2Bizz
Thomas Pot
Stefaan Ferket
English:

Open2Bizz specializes in using open source software for businesses.

Our vision is to use existing applications for data collection. By using existing software, we can

quickly and easily translate your request into a practical and affordable solution. We provide our

services for companies in health care , trade and also project driven companies. We provide

services which are simple, practical and affordable. We do look at software, but always based

on the existing work flow. Our solutions can be seamlessly integrated into existing infrastructure

and applications.
References