Naghahanap ng Mga Serbisyo?
Kontakin ang Partner sa Belgium
Cats&Dogs bvba
Ready

Partner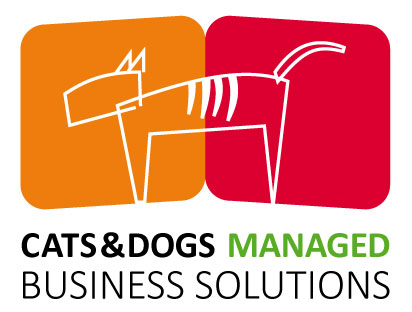 Gebouw 6 Hal A
Kempische Stwg 303 /4
3500 Hasselt
Belgium
geert.surkijn@catsanddogs.com
One of the major problems with integrating a business application is the knowledge of your organization itself. Consultants can know their software very well, but do they understand your business? Do they know how your relations work and how your supply chain deals with people and negotiations? 
Our first goal is to find as much possible standardization as possible. Avoiding tailor-made development is been proven that it is the most sustainable implementations you'll get. We can do customizations, but we advise to do it as less as possible.
We focus on:
Short Food Supply Chain - Naruda is our verticalization with Odoo for farmers and sustainable organizations promoting the fair business for small and bio agricultural producers.

Warehouse Management with picking automation. Focussed on user-friendly and pictogram screens for people with reading problems or language knowledge. We focus on Social workplaces where people matters.

Retail setups with e-commerce integrations. Helping businesses to make their online business a real added value to their daily business. Not only for the business itself, but also for their customers.

Using Odoo with marketing strategy. Knowing your customers and their behavior is one of the major benefits of full integration in your organization. With Leadbooster we work on your inbound. 
References

Aerotecs NV
Aerotecs are providing services to the aircraft industry. Selling systems, calibrating equipment and providing training : tight schedules, fast turnaround times, service level agreements and compliance is their daily business. Cats&Dogs and Odoo software are providing the control and insight they need to succeed.

Cats&Dogs bvba
 
Founded in 1998 by 2 internet pioneers. After being one of the first Internet Access providers in Belgium, Bart and Geert joined forces to swift from an Internet Access provider to a .com company. Serving mid-sized companies in their online journey by setting up their email communication and Web presence. In 2001 we started to build a platform for content management and e-commerce before even online payment was commonly available. When openERP hit the market we decided to switch from our own platform to OpenERP to have more standardization and a bigger development environment. Today we help businesses to grow with their team by Odoo implementations and online strategy advice. Our safe-connect department makes it still possible to have safe connections and server setups in the cloud.



RAG Maaseik NV
RAG Maaseik is a company selling car parts and industry components. Speed is key : POS terminals are serving the customers in store with a choice of 600.000 items. Items that don't fit are returned to the shop. Twice a day a truck leaves for delivery. Full accounting within Odoo makes sure they don't loose time. Hundreds of pricelists from suppliers are imported into the system.
With Cats&Dogs and Odoo software their business processes are streamlined for a better customer experience.