Naghahanap ng Mga Serbisyo?
Kontakin ang Partner sa Egypt
ALMOASHER BUSINESS
Ready

Partner 1 Ahmed Kamel st. from Ellaslky st. Maadi.
Cairo
Egypt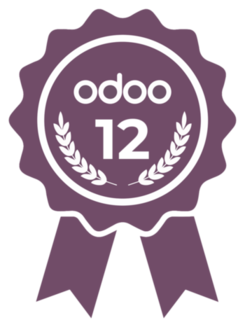 ALMOASHER BUSINESS is one of the Egypt's leading Information Technology Company Since 1998, We are specialized in Business application ERP system, CRM software, web applications development, and business consultation, we delivers solutions to small, medium, and enterprise businesses.
We have a great experience on delivering ERP services modules "accounting, HR, inventory, purchase, project management" ... to various businesses "Real Estate - Pharmaceutical Industry - Transport & Shipping Companies – FMCG-Construction, Contracting".


Our Odoo consulting process containing analysis, customization, testing, integration, implementation, and we also support our customers with training for the staff and maintenance contract for the system.




شركة المؤشر تعتبر من الشركات الرائدة فى مجال صناعة البرامج الادارية فى مصر منذ عام 1998



المؤشر بيزنس شركة متخصصة فى تصميم البرامج والانظمة الادارية مثل نظام تخطيط موارد المؤسسات وبرنامج إدارة علاقات العملاء, برامج الويب, المواقع الالكترونية وايضا استشارات الأعمال والبيزنس ونقوم بتقديم هذة الخدمات لكافة احجام الشركات الصغيرة والمتوسطة والكبيرة ايضا



بالمؤشر بيزنس لدينا خبرة كبيرة فى تصميم البرامج الادارية وتعديلها مثل برامج محاسبة الشركات وادارة المخازن والمشتريات وادارة الموظفين وادارة المشروعات, وتتسع خبرتنا فى تقديم البرامج الادارية لتشمل العديد من الأسواق والمجالات مثل شركات العقارات ومصانع وشركات الادوية وشركات النقل والشحن وشركات صناعة المواد الغذائية وشركات المقاولات



خدماتنا فى تصميم البرامج الإدارية لا تقتصر فقط على تصميم البرنامج بل تشمل أيضا تحليل البيزنس الخاص بك والانشطة الرئيسية للمجال الخاص بك ودمج البرنامج داخل كافة اقسام وعمليات الشركة, بالاضافة الى تدريب كامل لكافة العاملين بالشركة على الاستخدام الأمثل للبرنامج لتحقيق الاستفادة القصوى منه