Join us at our Odoo Middle East Headquarter
Recipe for Success: Achieve Operational Efficiency with Odoo
Discover Odoo Apps and the latest Odoo 17 features. Embark on an exploration of how these powerful tools can revolutionize your F&B business by addressing and enhancing your daily activities and workflows in real time.


 Odoo Middle East Office | Dubai, UAE
  Wednesday, 20th September 2023 | 10:00 AM - 1:00 PM

Event Schedule


​10:00  - 10:30 | Introduction
10:30 - 11:00 | F&B best practices
11:00 - 11:15 | Coffee break
11:15 - 12:00 | Live Demo and Q&A
12:00 - 13:00 | Lunch and networking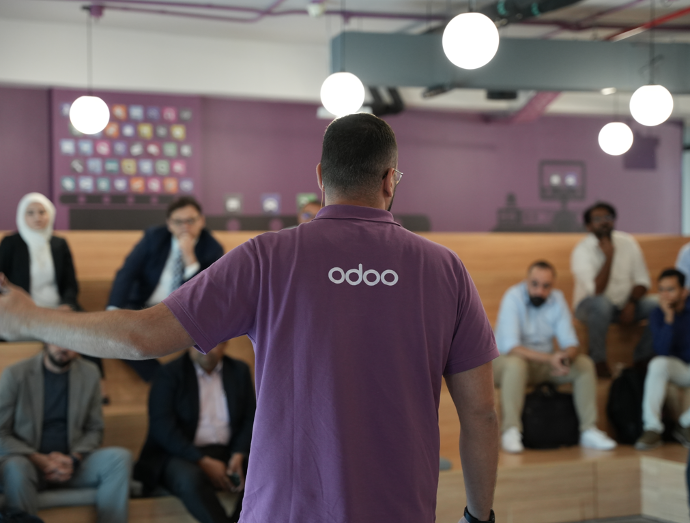 Live Demo
Experience the power of Odoo in action with our live demo sessions.

Tech Insights
Stay ahead of the curve with the latest technological innovations in the F&B industry. 

Networking
Build valuable connections within the F&B community.

Our References
Used and Trusted By the following local businesses
Be sure to register for FREE to attend this event.
This conference will be hosted in English.
We look forward to meeting you all

Seats are limited - ​Register now!

Registration is required to reserve your spot at this event.