Odoo Roadshow
Singapore 2023

Odoo is coming to Singapore!
Get an overview of Odoo, view the latest features of Odoo 16 on live demos, and network with local startups and industrial professionals. Odoo Roadshow will reveal how our all-in-one business management solution can make optimum use of your business resources.

Seize this exclusive opportunity to discover why over 10 million users worldwide grow their business with Odoo!

---
​

Four Points by Sheraton, Riverview

13 June 2023 | 9:30 AM - 6:00 PM
Which session is for you?

SOFTWARE IMPLEMENTERS
Are you a software implementer, developer, or a tech solution house looking for opportunities to expand your services and client bases?
BUSINESS DECISION MAKERS
Are you a business owner, entrepreneurs and decision makers looking to accelerate your business (eCommerce, accounting, manufacturing, etc.)?
9:30 AM - 12:00 Noon

Partnership
Recruitment
This conference is specifically designed for business service providers, developers and software enthusiasts who are ready to offer the best quality services and the best ERP software to their clients.

Odoo wants YOU as an official partner!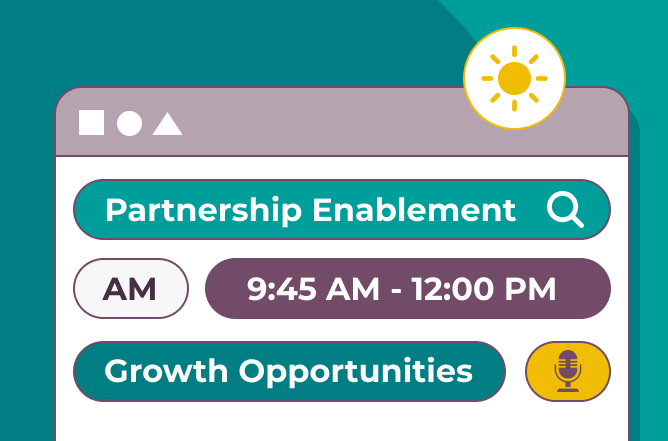 What would you learn in this event
Increase your business opportunities and profits as an Odoo's Partner
Provide the best ERP service to your clients
Benefit from Odoo business model and simple pricing mode
Stay connect with Odoo experts, Official Partners and Community

Highlighted Partner Benefits
Exclusive access to Odoo Enterprise GitHub Repositories
Dedicated support from Odoo account manager
Get featured on Odoo Partner webpage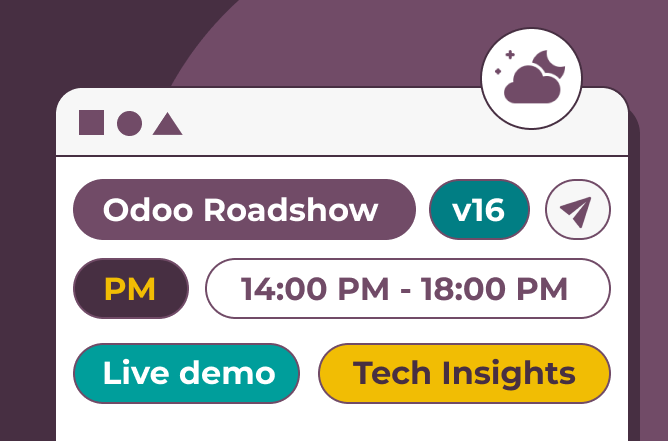 14:00 - 18:00 PM

Odoo Business Digitalization

The Odoo Roadshow Singapore event is for business owners, decision-makers, and entrepreneurs who want to elevate their business to the next level.

Odoo Roadshows in the APAC region have hosted thousands of attendees from Odoo partners, business founders, CEOs, and more. As our software cuts across all industries and all businesses, we welcome guests from startups, to larger companies representing different industries.

Interactive Demo
Live demonstrations of newly released Odoo 16 to discover how Odoo can scale your operations and grow your business


Business Insights
Stay competitive in the latest business management trends and technologies


Networking
Innovative networking session to share ideas and best practices with business professionals and product experts

Seats are limited - Register now!

Registration is required to reserve your spot at this event.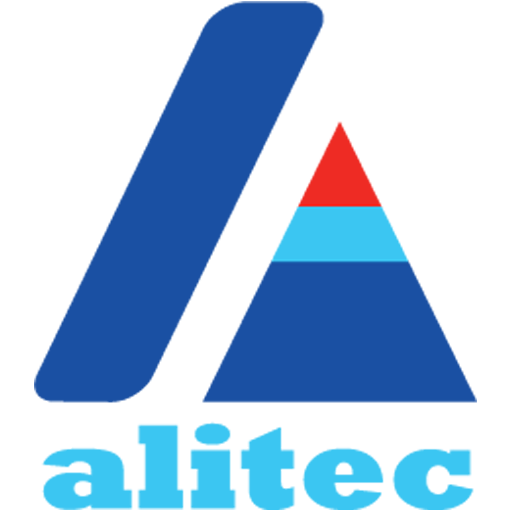 Alitec
Alitec is excited to be one of the Gold partners taking part in the highly anticipated Odoo Roadshow. As a SME, our core mission is to enable local SMEs to digitize their business operations with the assistance of our expert team of consultants and accountants. What sets us apart from others is our strong commitment to local SG businesses; from project management, consultancy, development and support, we are organized with local resources to address the needs and expectations of our clients.

Port Cities Singapore

Port Cities is one of the largest Odoo partners in the world and has been the best Odoo Partner in APAC for four years (2019-2022). With 14 offices across four continents and 200+ Odoo experts, we deliver Best-In-Class ERP implementations on an attractive budget, as well as onsite support.

We are a PSG pre-approved solution provider (Sales, Inventory and CRM) as well as a Peppol-ready ERP/Accounting Solution Provider.


Brainvire Infotech Inc.

Brainvire Infotech Inc., a Gold Partner, Odoo-16 certified firm, and an Outstanding Customer Satisfaction award recipient, has a strong presence in APAC, North America, Europe, and the Middle East.
Brainvire's certified Odoo consultants possess expertise in Retail, Supply Chain, Manufacturing, Accounting, Security, Infrastructure, and HIPAA, to name a few.
In the past two decades, with 1800+ "Brainers," Brainvire has implemented software solutions for leading brands, like SimpliSafe, Block by Block Capital, XSEED, ECO, llaollao, K2 Venture Capital, VersaFleet, and Star 360.