Event
Odoo Experience 2021
starts on

Oct 6, 2021, 2:00:00 PM

(Europe/Brussels).
Join us there to meet Ascetic Business Solution LLP !
About Ascetic Business Solution
---

Ascetic Business Solution
Premium
Caring for client success by Odoo
Available from 14:00 - 22:00
Europe/Brussels
+91 9427425799, +91 8530000384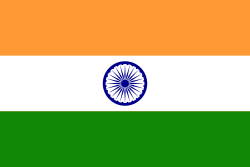 What our clients say about our services - https://www.asceticbs.com/testimonials

We are passionate about the client's success by adding value through the consulting and technology implementation. We have been doing this for more than 12 years.

We have customers from more than 35 countries around the world. Having expertise in implementing enterprise resource planning and mobile applications, we have associated partners in America, Latin America, Europe, Africa with head office in India.

We are selling solutions for better profit and increased productivity. We are proud to be part of the success of many companies, to make their process so fast which they never imagined by Odoo implementation.

The sensible solution comes with our decades of experience and the skill to customize solutions by respecting the uniqueness of each client's business on top of exploring the standard features.

People are contacting us for...
1. Performance fine-tuning
2. System integration
3. App development
4. Functional consultancy
5. Version migration  
6. Odoo.sh setup and management
7. Private cloud Odoo hosting
8. Support and maintenance
9. Helping new Odoo partners
10. 50+ Industry-specific solution
11. Author of hundreds of unique Odoo Apps
12. Collaborating with Odoo partners
13. And many more regarding Odoo..!
We have been improving key results in various industrial domains by implementing Odoo and mobile applications. https://www.asceticbs.com/portfolio

This is some of the success stories - https://asceticbs.com/success-stories

We are also known for
1. Hundreds of apps ready to make your Odoo implementation more powerful than ever.
2. Thousands of lines of codes written by our team can do very quickly what you need as customized features for your unique need.
3. Decades of industrial experience help you suggest best practices.
4. Core knowledge of how the version upgrade process works saves you from any complexity during version migration.
5. Helping many companies to make their process so fast which they never imagined.
6. You will be benefited by exploring Odoo features and talking with us like never before.
7. We are known for original innovative solution development in Odoo.

Pleasure to chat with you if you are looking for the answer of following questions:
1. Are you struggling to find the right people for your Odoo implementation?
2. Are you not happy with the speed of large data?
3. Are you looking for experts to integrate Odoo with other software?
4. Do you want to know what does and don'ts while upgrading your Odoo?
5. Are you finding a cost-efficient developer for your Odoo implementation?
6. Do you need extra helping brains for your large Odoo projects?


Why do clients in more than 35 countries choose ASCETIC as their trusted Odoo Implementation partner?

Why ASCETIC for Odoo Implementation (Unleash the true potential of your business with Odoo)
1. 12+ years of strong Odoo implementation experience.
2. 50+ industries expertise for Odoo Implementation.
3. 100+ successful implementation for small to large scale projects for our direct clients.
4. We have saved millions of dollars for our clients with very effective Odoo Implementation service.
5. One-stop solution for software, hardware, product, and services for Odoo implementation.
6. We follow the Pay-as-you-go model along with a well known AsceticEdge Software as a service platform.
7. We do empower Odoo's official partners around the globe by delivering the best in class Odoo Implementation service.
8. Enable your long term business growth with proper ROI realization along with Odoo Implementation.
9. Experienced consultant team for providing Implementation services for Odoo cloud (odoo.sh), private cloud, and public cloud.
10. End to end implementation expert who converts your vision into reality within a given timeline.
11. We suggest the best practice to use Odoo features comes from a deep understanding of the business process.
12. Proven expertise with the intent to improve the business' effectiveness through Odoo Implementation.

Why ASCETIC for Odoo Consultancy (Explore Odoo's capabilities, reduces project cost and rework, get the critical problems solved)
1. A team of consultants having 12+ years of delivering value-added Odoo consulting services.
2. Delivered 100k+ hours of best quality consulting services to our clients and official Odoo partners around the globe.
3. Successfully executed 150+ consulting assignments for Odoo projects.
4. 50+ industrial domains expertise for Odoo Consulting services.
5. We have saved thousands of hours of development cost through our keen consulting services.
6. Our Odoo Consulting services embedded with the AsceticEdge platform give the next level of a seamless experience.
7. We save costs for the Odoo official partners for their projects by providing world-class Odoo consulting services.
8. Kind and humble Odoo expert consultants listen carefully and give an absolute solution for your special business process.
9. Our team with deep product knowledge delivers best in class Odoo consulting services at any stage of your project to increase quality, save cost, and design industry-specific customized solutions.
10. Our industry-specific standard document for the Business Process with GAP analysis gives a cost-efficient Odoo customize development plan.

Why ASCETIC for Odoo Development and customization (Get the value-added custom features to extend standard Odoo Implementation to bring the best out of that)
1. A team that developed 250k+ lines of optimized, value-added Odoo customized code.
2. Successfully contributed 200+ projects with our expert customization skill for our Odoo official partner and our direct customers.
3. Developed 5k+ Odoo customized modules and themes to support our clients' special business process.
4. Get benefited from 12+ years of knowledge of Odoo technology with keen Odoo framework expertise.
5. Design solution and customize Odoo with the right approach which results in high quality, readability, reusability, and extendibility.
6. Extend Odoo's features through respecting core functionality using the Odoo functional knowledge.
7. 500+ features developed for the Odoo community, you can take extra advantage of this knowledge base to save cost.
8. Delivering international standard service to seamless customization and Odoo development.
9. Customer-friendly deployment processes to add new features that bring real value to our customer's Odoo implementations.
10. Exceptional Odoo development team, delivering Odoo customization services to more than 35+ countries around the globe.
11. Bring the best by integrating different systems with Odoo, through API and web services along with the AsceticEdge platform for seamless, quality solutions to grow your business.
12. Get the customized modules for most compatible with the next version of Odoo.
13. The highly motivated experienced developer team set up the Odoo development environment on Odoo cloud, private cloud, and public cloud.
14. We are one of the most trusted outsourcing Odoo Development hubs for our many Odoo official partners around the globe.
15. Our clients like how we understand the main aim of requirements and design a sensible solution for resolving the pain points.

Why ASCETIC for Odoo Version Upgrade / Migration Services (Upgrade Odoo implementation to the latest version to use new features)
1. We are leading a one-stop solution for total Odoo upgrade service - code migration and database migration at the same place.
2. 150K+ lines of codes are migrated for our clients.
3. More than 3K+ Odoo modules are successfully migrated to the new version.
4. The team has experience in writing the migration script for database migration.
5. You can test, verify, and validate your latest version of Odoo on the AsceticEdge platform before using that in Live.
6. Tips to use the new version of Odoo more effectively based on your current business process.
7. Reduce all your concern and get integrated, high quality, and affordable version migration services and solutions.
8. Delivering seamless experience of the new version as your current version with the best advice to adopt the new standards.
9. We offer customized module migration, community module migration, OCA module migration, the third party module migration.
10. Our coordination with the Odoo SA helps you give exceptionally well experience of migrating your current Odoo to the new version.
11. Experienced in-house Odoo upgrade team for Odoo cloud, private cloud, and public cloud to handle massive demand for Odoo code migration.
12. Version upgrade is always challenging, but with ASCETIC, our customer simply loves to do it.
13. Our quick response, personalised attention, and caring for clients' success attitude stands out from the crowd.

https://www.asceticbs.com/services

You can contact us:
https://www.asceticbs.com/contact-us
Email: contact@asceticbs.com
Skype: riken.bhorania, bhaumin.chorera
Call: +1 773 900 6830


Get a 10% discount by mentioning code ODOOEXP21