Event
Odoo Experience 2020
is over.
Join us next time to meet OERP Canada!
About OERP Canada
---
Simple. Effective. Affordable.
Available from 14:45 - 22:00
Europe/Brussels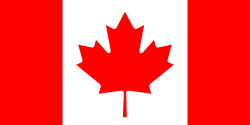 OERP Canada is your trusted Gold Partner based in Toronto, Ontario. With over 30 years of experience in the industry of business applications and open source, our number one priority since 2012 is helping SMBs lower their costs, while maximizing their efficiency with the help of Odoo. Our main goal is to strengthen Odoo's presence in Canada and for that we are working on developing custom modules that meet the needs of the Canadian market.
Our Offer
In order to provide you with the right solution, our services include:
Analysis – We'll meet with you to fully understand your business' strengths, pain points, needs, and desires in order to tailor the best solution for you.

Customization – Not only will you receive our high level of technical advice on how apps and modules will combine to meet your needs, we also custom develop necessary additions.

Implementation – Including hosting set-up, software installation, data migration, and implementation of custom modules – Everything to get you up and running.

Hosting – Whether you prefer the cloud or local hosting, we will work with you to find the best solution, and offer the most comprehensive support.

Training – In order to maximize Odoo's advantages, training is a must. We are committed to making sure your staff is acquainted with every aspect of Odoo's functionality.

Support – Even after implementation, we continue to offer a comprehensive support contract, which includes bug fixes, system monitoring, important security updates, and more!
OERP Canada has managed several successful projects for multiple companies in various verticals. Our focus is to make sure we understand your business requirements,
objectives and vision before we recommend the solution.
Visit us at www.oerp.ca and contact us at info@oerp.ca or by phone +1.833.ERP.ODOO