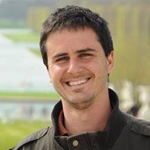 06/03/2015 16:30

Developers / Foyer du Lac
Xmi2Odoo (https://github.com/ctmil/xmi2odoo) was developed by Christian Rocha (business.moldeo.coop) and Adhoc (www.ingadhoc.com) during 2013/2014 as a solution to make Odoo development an agile and documented process. This module allows the user to build an UML Map, with the system's architectural blueprint, including Models, Fields, Workflows, User Groups and Menus, to generate the Odoo modules automatically. The main advantages are: - Efficiency: With xmi2Odoo developers can build a module t...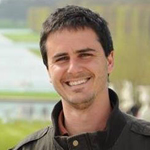 06/04/2015 12:30

Functional / Lauzelle
The ETL Module (https://github.com/ingadhoc/odoo-etl) was developed in Adhoc (www.ingadhoc.com) during 2014 as a solution in ETL tasks. This module uses Odoo Web Services to allow the user to perform the ETL tasks of multiple objects between databases deployed on different versions of Odoo. The design is quite simple, it use native odoo methods (primarily load and export_data) and the aim of this project is different from odoo migration or OpenUpgrade, for example: it allows to start from a cle...