Odoo 12 Tour is Coming to HANOI!
Odoo is proud to announce the release of our newest version, Odoo 12! And we are sharing this exciting news to Hanoi, Vietnam this time! Come join the business professionals and software experts from a wide array of industries in Hanoi!
This event would bring the business owners, team leaders, IT professionals, and service providers all together to learn more about Odoo business management solutions and the latest software version. The presentations, demos, networking, and beers are all expected for this event. Do not miss the opportunity to let Odoo propose the solutions to grow your businesses with a suite of fully integrated apps tailored for your needs.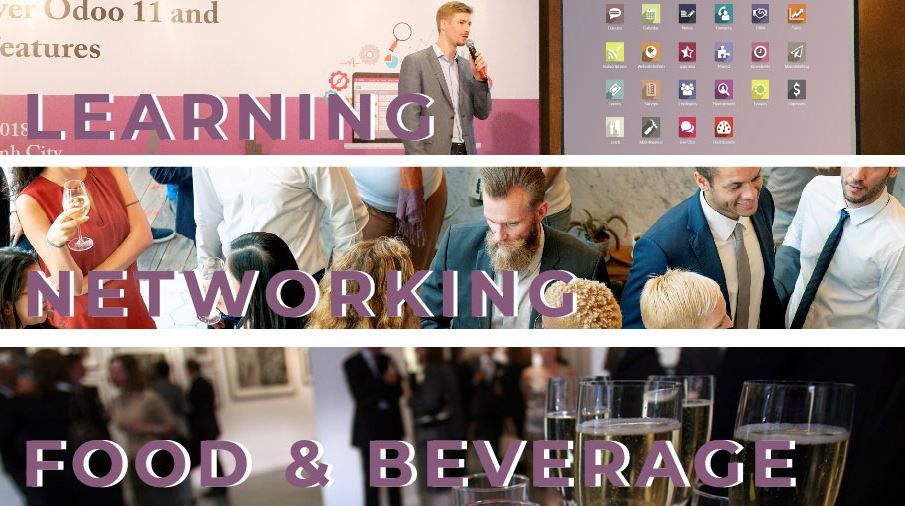 Event Agenda

12:45 PM - Registration
1:30 PM - Odoo 12 Introduction and Demo
2:30 PM
 - 
Partner's Presentation

Presentation by BESCO Consulting 
(20 mins)
Guest Speaker - Mr. Chuong, 
Co-Founder & CEO of MM New Grocery
(20 mins)
                    1. Why choosing Odoo for his business "MM New Grocery"
 2. How working with Odoo and the Odoo partner from the first day to system go live
                        3. The proven result he got from Odoo and the Odoo partner
Presentation by IZISolution Company
(20 mins)
Presentation by Magenest
(20 mins)
4:15 PM - Q & A Session
4:30 PM - Networking with Food & Beverage
6:00 PM - Clearance

Find the Perfect Solution for You:
     · Discover Odoo integrated business apps
     · Learn the best practices and strategies to improve the efficiency of your processes
     · Understand how Odoo could help you scale operations and grow your business
Benefits of Attending:
     · Meet Odoo experts and our local partners for in-person demonstrations
     · Network with business professionals who share the similar interests and passion
     · Stay competitive in the latest business management trends and technologies

     · Enjoy the atmosphere and socialize with local professionals with drinks and snacks
Attendance:
Registration is required for this event. Do not miss this opportunity to meet fellow members of the business community and Odoo Experts in Hanoi! Click the button above to reserve your seat for the event.


Language:
This event and all presentation materials would be in English and Vietnamese.
Guest Speaker Profile:
Mr. Chuong is a professional senior executive with over 20 years of experience in retail and consumer goods, based in Vietnam. He is currently Co-Founder & CEO of MM New Grocery - a new concept for grocery store chain dedicated to industrial zone, since October 2017. At the same time, he also is Founder of AVC Viet - a consulting firm focuses on retail, sales, channel, distribution, supply chain, cost structure, P&L, ERP since June 2015.
Past experiences:
- CEO of VinMart and VinMart+
- 7 years at Metro Cash & Carry Vietnam, carrying senior possitions as Regional Operarions    Director, New Store Opening Project Leader, Head of Marketing, General Store Manager
- CEO in a F&B chain (Fanny ice cream) and CEO of a investment company (TNC)
---
Sponsored by: