¿Está buscando servicios?
Contacte con un Partner
ePillars Systems LLC
Ready

Empresa #208, Le Solarium, Silicon Oasis
126046 Dubai
Emiratos Árabes Unidos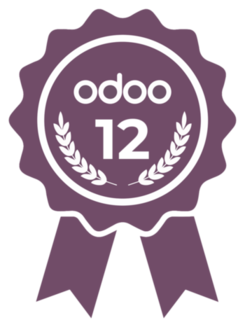 ePillars is known for the solutions, support it provides to its customers. We are group of energetic, dynamic and customer centric people based in Dubai who believes in providing cost effective solutions to our valued client base, through diversified solutions, odoo is being one of them.
Our team has great exposure in odoo and working on the same from version 6.0, and carried out great work and implemented 25+ projects in various domain and verticals, which includes:
• Government and Subsidiaries
• Event Rentals and Management
• Hospitality
• Retail
• Trading
• Services
Our Motto
To work with our customers as a ERP partner rather than just a vendor, by providing them a cost effective solutions which will add value to their business.
References
MEET Environmental Solutions LLC (MEET)
Dear ePillars Team,
By way of this letter we would like to thank ePillars team for an excellent service in completing the implementation and continued service of Odoo ERP at our Dubai offices. MEET Environmental Solutions LLC (MEET) is a company dedicated to providing cost-saving solutions using proven environmentally friendly technologies. MEET products and services have met the needs of some of the largest internationally recognized hotels, malls and development groups through our office in Dubai since 2007. With our growing business we required a clearer and faster way of ensuring our high standard of services to our valued clients.
The solutions provided by ePillars has brought about dramatic improvement in our daily operations. Through the cost-effective, professional services of their team and the Odoo ERP system, we have been able to streamline and standardize our processes, and we would like to continue working with them in the future.
In addition to the ERP system implementation, the team at ePillars also overhauled the IT infrastructure at our office and helped us migrate all our data to Microsoft Office 365.
Sebastien Khandjian
Managing Director