​​
Odoo is Coming to Jakarta!
---
Calling all business owners, decision-makers, and entrepreneurs to join our upcoming event in Jakarta on 19 Nov!

Stay connected with Odoo's expert to avoid the bottleneck and bring your business to the next level.

Let's find out how all-in-one business management solution to make optimum use of your business resources. Starting from Odoo 13's presentation, preview what our latest update on demos, and networking with the local startups and industrial professionals. Sign up now to discover why over 4 million users worldwide grow their business with Odoo.
Demos
In-person demonstrations to discover how Odoo can scale your operations and grow your business.
Tech Insights
Stay competitive in the latest business management trends and technologies.
Networking
Innovative networking session to share ideas and best practices with business professionals and product experts.
Who's Coming to Odoo 13 Tour Odoo business users, business leaders, existing partners and more. Past events in the APAC region have hosted more than thousands of attendees from Odoo partners, founders, CEOs and more. As our software cuts across all industries and all businesses, we welcome guests from startups, to larger companies representing different industries.

Registration
Registration is required to reserve your spot at this event. Click the green button above to get a FREE ticket.
Language(s)
The presentation will be done in English.
Sponsored by: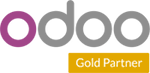 ​​   ​    ​​   ​     ​​   ​    ​​   ​
Port Cities team is made up of 100+ experts dedicated to support your business growth. We believe that the team diversity helps us to look at issues from all angles. It consists of professionals from Belgium, Indonesia, Czech Republic, Slovakia, Venezuela, Hong Kong, China, Ukraine & Malaysia, who are ready to assist you with the choice and the implementation of the best IT system for your company across Indonesia, Malaysia, Vietnam, Hong Kong and other countries in Asia.