Odoo Roadshow (Evento Online)
¡Transformando el futuro de tu empresa!

En estos momento de incertidumbre, queremos empoderar a las empresas a crecer con herramientas disruptivas. ¡Odoo invita a empresarios, ejecutivos, e innovadores a nuestro próximo evento remoto!
¿Sabías que una empresa usa un promedio de 10 aplicaciones diferentes para administrar su negocio? Lánzate al siglo 21 con una solución integrada, personalizable, y asequible donde todo está en línea, digital, y con muy fácil acceso. Descubre cómo más de 150,000 empresas alrededor del mundo han ahorrado tiempo y dinero con Odoo.
Acompáñanos desde la comodidad de tu hogar para aprender cómo una solución transforma tu negocio con módulos empresariales. 
​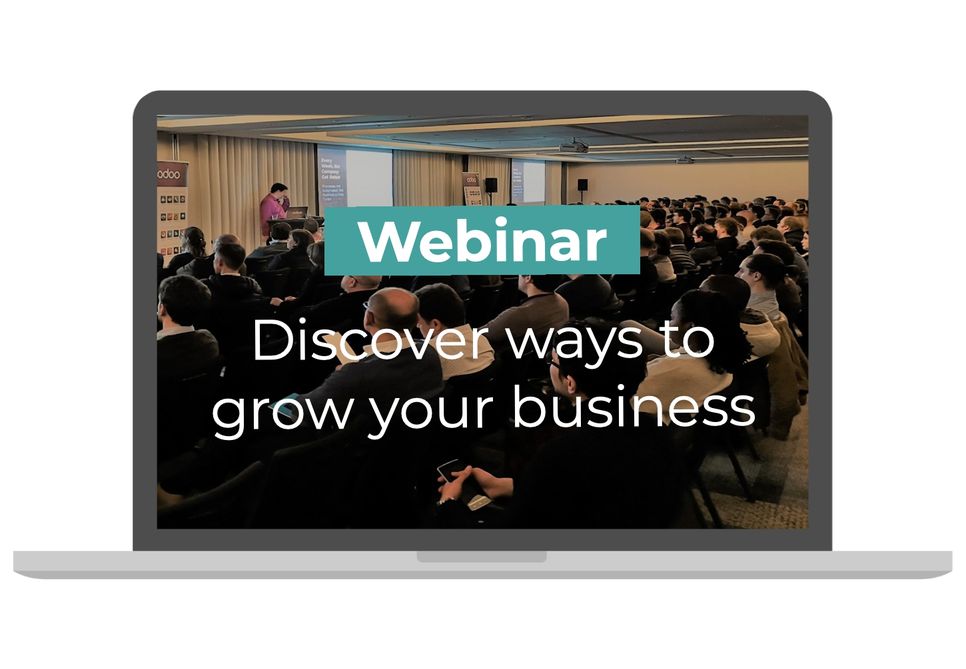 What do we have for you?
•  How to get started of Odoo Inventory for free
•  Live demonstration of Odoo Inventory application

•  Detail explanation about managing ware-house with the smart double entry inventory system, fully automated replenishment, and many more advanced features such as drop-shipping, cross docking, and multi ware-house
•  Integration with other modules of Odoo
¿Por qué debo atender?
• Conoce a los expertos de Odoo
· Mantenerte al tanto de las últimas tendencias y tecnologías de negocios 

•  To get most efficient stocking system and improve all your internal processes
· Aprender las tecnologías que están cambiando la forma en que operan las empresas

¿Cuánto cuestan los tickets?
Este evento es completamente gratuito, pero registro previo es requirido.

¿Cómo me registro para el evento?
Para registrarse, simplemente haz clic en el botón verde en la parte superior derecha de la página.

¿Cuál es el idioma de la presentación?

Esta presentación se hará en: Inglés