Odoo is thrilled to announce this year's nominees for the Odoo Awards!
39 Partners & 6 Collaborators
Every year during Odoo Experience, we like to take the opportunity to honor and give recognition to our starters and partners that have best embodied the Odoo values and spread the Odoo concept globally.

We're looking forward to the exciting moment when we announce this year's Award Winners at our biggest event of the year!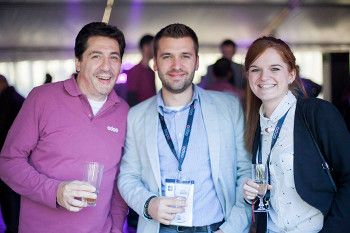 Odoo truly values the collaboration between partners, customers, and the Odoo community as a whole, and therefore, the Awards Ceremony has become an essential part of our flagship event! The goal of this ceremony is to reward the most successful partners and collaborators each year and to acknowledge the importance of the Community to Odoo's continuous growth and success.
Every year the Nominees are divided into different groups depending on the region. This year there will be a separate Odoo Awards Ceremony for the Americas at Odoo Connect, which will be taking place for the first time ever in San Francisco in November. There are two award categories for the Odoo Partners, Best Starter and Best Partner. This year we have 39 Partner Nominees, plus 6 Contributor Nominees who'll be competing in the categories, Best Translator and Best Contributor.
Partner Nominees will be judged on criteria such as; turnover and growth (number of user licenses), commitment, mindset, and client retention rate.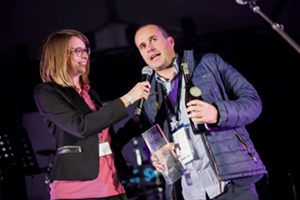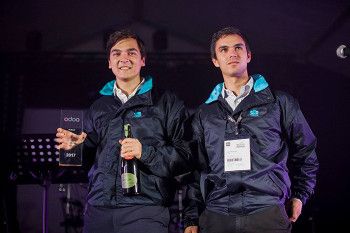 Our Nominees come from all corners of the world, but what they all have in common is the strong business model, flexibility, commitment, and openness, which has become synonymous with the Odoo brand.
The Award Ceremony will be taking place in the evening on Thursday, October 3rd, and only attendees holding a Premium Pass will have access to it.

Join the Odoo team, this year's nominees and winners, and the Odoo community, for an unforgettable evening!
The Nominees for this year's Odoo Awards are:
BEST TRANSLATOR
林敬雲


Alina Lisnenko


Linas Versada


BEST CONTRIBUTOR
Yenthe van Ginneken


Swapnesh Shah


Miquel Raïch

Americas Region
BEST STARTER AMERICAS
Mit Mut


Captivea 

Aplicaciones y Programas Pensandos en TI

BEST PARTNER NORTH AMERICA
Confianz


Open Source Integrators


Bista

BEST PARTNER LATAM
Vauxoo


Grupo Xmarts


Asesores y Soluciones Anfepi

APAC Region
BEST STARTER APAC
Enabling Ltd


KhmerDev

柏泉數位創新整合有限公司

BEST PARTNER APAC
Port Cities


Trobz Ltd


Havi Technology Pty Ltd

India Region
BEST STARTER INDIA
Prixgen Tech Solutions Private Limited


Oodu Implementers Private Limited


Point Perfect Transcription Services (India) Pvt. Ltd (PPTS)

BEST PARTNER INDIA
Emipro Technologies Pvt. Ltd.


FOSS INFOTECH PRIVATE LIMITED


Serpent Consulting Services Pvt. Ltd.

Europe Region
BEST STARTER EUROPE
Dootix Sàrl


Tecnihand

Aardug

BEST PARTNER EUROPE
OBS Solutions GmbH


Brain-tec AG


Idealis Consulting
Africa Region
BEST STARTER AFRICA
ADONZE


Tech Competences Sarl


AULODE IT

BEST PARTNER AFRICA
Strategic Dimensions

Karizma

erpSOFTapp

MENA Region
BEST STARTER MENA
Solution Founder Information Technologies Global


Everteam


White Code

BEST PARTNER MENA
¿Estás preparado para llevar tu negocio al siguiente nivel?
¡Estamos aquí para ayudar!