Country: Brazil (City, Piracicaba, São Paulo)
Industry:  Industrial Valves Maintenance and Manufacturer
Apps Implemented: Sales, Purchase, Inventory and Project
Number of Users: 25 Users
Company Size: 50 Employees    
Implementation Type: Odoo Online (SaaS)

The Company
Naval Válvulas is an industrial valves maintenance service company, based out of Piracicaba, São Paulo - Brazil. The company was established in 1995 with the goal of becoming the market leader in the industrial valve market. Now, over two decades later, Naval has achieved many of its initial goals and has also expanded the array of services and solutions they offer.

Currently, Naval Válvulas provides technological solutions to help companies recover and maintain valves, actuators, positioners and vents, as well as corporate asset management solutions. They also work in the process of developing and manufacturing equipment to help the transport of flammable and toxic gases, which represents roughly 20% of their revenue.  
Learn more about Naval Válvulas at http://www.navalvalvulas.com.br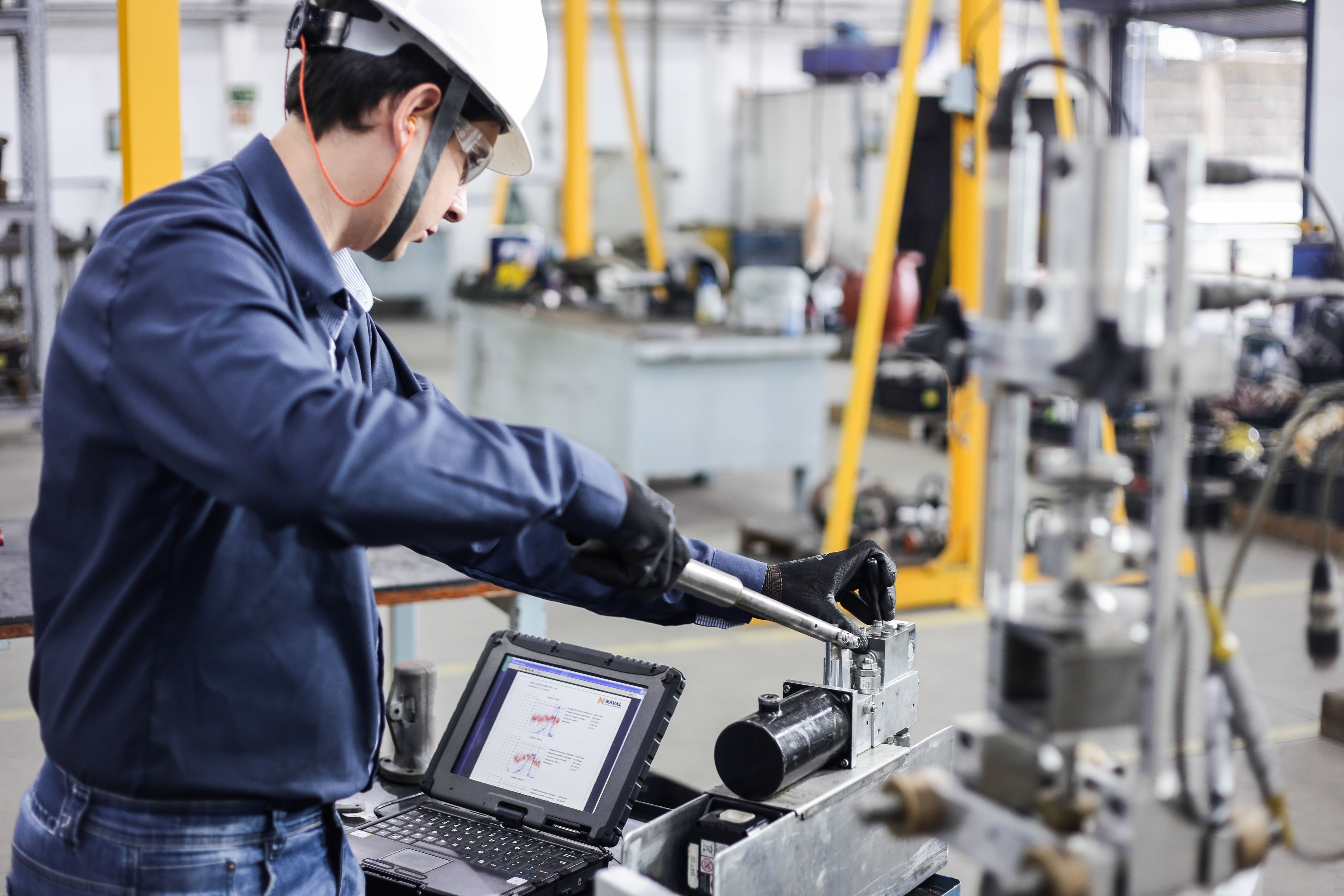 The Need
The search for an ERP started when Rafael Ribeiro, Engineer Manager at Naval Vávulas, and his team found the need to better manage their operations and internal processes. As a service provider, their operations needs are a little bit more complex than simply controlling when valves would enter and exit their warehouse. They also needed to be able to understand the complexity of each service in order to forecast how long each job would take and therefore be able to provide a more accurate quote and a delivery forecast to their clients.
Another point that made Naval's team look for an ERP was the fact that their team of mechanics was growing at fast pace, which was making it very hard for Rafael to keep track of who was working on each project and how long that project would take. He believed that the use of a software would help him better manage his employees' time and therefore increase productivity. He knew this, consequently, would increase sales and help the company grow.

The Previous Solutions
Prior to Odoo, Naval Válvulas had used different solutions available in the market, which helped them at the time. But the fact that these solutions weren't fully integrated and none of them offered an open code source where they would be able to create the customizations they needed, made the company start looking for other options available in the market.
Victor Nalin, the CEO of Naval Válvulas, had been looking for a new solution for over two years when he decided to go with openerp (Odoo's previous name). But as their project had a more complex implementation process which would demand more attention and extra care,  so openerp assigned the project to one of our partners in Brazil. The implementation process took between 6 and 12 months and due to a number of different reasons it wasn't successful. But even then, Victor was certain that openerp was the best solution for them. He believed that we offered a more robust solution and he was excited to see how fast we were growing, therefore he decided to look for another partner and stick with us.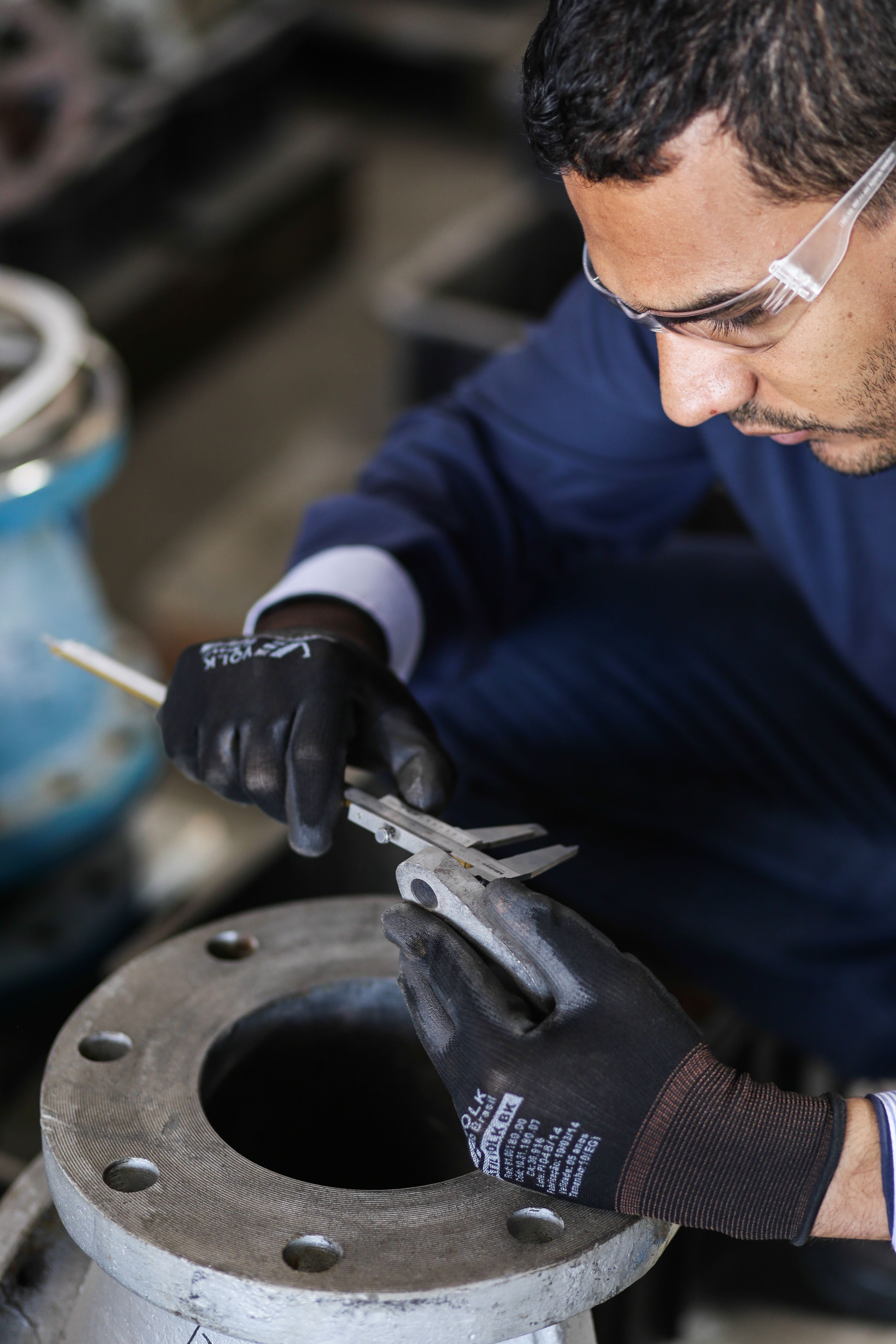 The New Era  
When Naval Vávulas found Trustcode, we had already changed our name to Odoo. The new implementation process ran smoothly and in no time the company started using the Sales, Purchase and Inventory apps, and the Projects module. Trustcode even customized a few features to help Rafael and his team keep better track of his inventory. This is imperative - every day he receives similar equipment that has to be fixed and sent back to the right owner, similar to a car mechanic, but at an extraordinary scale.
Today, he keeps track of each piece of equipment that comes to his warehouse via the Project Module. In Projects, each piece is represented by a task and within this task he can request the tools and materials he will need to fix that piece of equipment, and verify the amount of hours his mechanics will spend on this specific task. Once the tools and materials are requested, the system automatically adjusts his inventory and in case he is out of a specific material, the system sends a notification to the person in charge of the Purchase module so that they can acquire the material needed.   

The Results  
As a result, Naval Vávulas increased its revenue over 20% since the Odoo implementation, while maintaining the same amount of employees. The main reason for this success is the fact that the company was able to increase productivity of its employees while delivering a better service. It's for that reason they are now able to engage in more projects and deliver faster.   
"While maintaining the same amount of employees, we increased our revenue 20%!"  

 This is just the beginning. Moving forward, Rafael plans to gather more data and analysis to help the company make smarter decisions when choosing which segments to pursue and services to focus on.