Country: United Kingdom
Integrating Partner: Smart IT
Implementation Time: 8 Weeks
See here for original article

In 2008, GTT was created in the East Midlands, England, and has since then grown to become a leader in 'Carrier Grade' bespoke enclosure solutions within the IoT & M2M markets. They're a unique company as they don't adhere to the standard 'one size fits all' approach, but rather work to better understand their clients' specific application demands and, if needed, support them through each stage of the product development cycle. As they work with a number of technology companies around the world, it allows their engineering team to understand the diversity of M2M and IoT applications in depth, and provide support from concept-of-approval through to cost-engineered mass production solutions, through the entire product life cycle.

https://www.gtteurope.co.uk/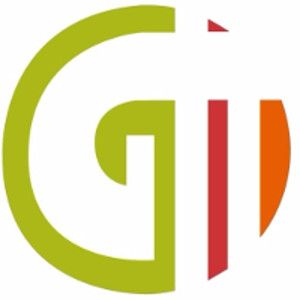 Why GTT Europe Decided to Go with Odoo & Smart IT
GTT Europe Ltd, the leading provider of enclosure solutions for the wireless monitoring and control equipment industries, has been working with Odoo Gold Partner, Smart IT, to design a new end-to-end manufacturing resource planning system. The company was undergoing a lot of growth, and wanted to rapidly address the situation before it got out of hands. What they wanted was an all-in-one modular IT solution, which could manage all of the their processes. Smart IT helped the electronics manufacturer to streamline its production and ordering systems, and achieve greater productivity.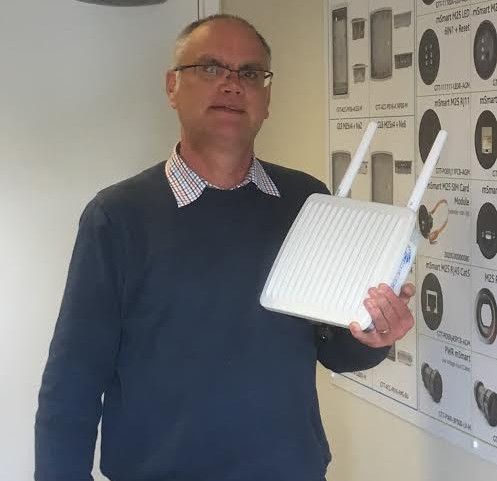 "We're a small company with ambitious growth plans and it was pretty clear that we'd reached that critical point where we needed to integrate our management systems for greater control and efficiency," 

Andrew Bird, Director of GTT Europe Operations
GTT Europe knew they needed an new solution. The partnership with Smart IT came about with a bit of research as well as indirect recommendations. They had evaluated Odoo and benchmarked it against other systems on the market, and it seemed to be the most flexible and intuitive solution for their business. Being a UK located company, Odoo then suggested that it would be best if GTT Europe contacted Smart IT to assist with the integration.

 
The Smart IT & Odoo Experience & Outcome
After starting to work with GTT Europe, Smart IT quickly gained understanding of their requirements and implemented the new system in just eight weeks. The company is already seeing huge efficiencies in their workflow, simply at the push of a button. It was just the boost they needed to improve the way they worked, and that has resulted in better service for their clients.
GTT Europe has really become a market leader in bespoke solutions supporting wireless technology companies, especially in the US. They help electronics companies place their devices in extreme environments. Examples of the work they do include enclosing components for vehicle tracking hardware, remote monitoring of transport infrastructure and bespoke systems for the agriculture industry.
Jacquelin Bullen from Smart IT said that GTT Europe's objective was clear from the start. They wanted to manager their growth and increase turnover in the most cost effective way possible. They knew they needed a system like Odoo to replace their existing CRM platform and make their management process simpler, quicker and more effective.
One of the key outcomes that GTT Europe has seen, is the ability to significantly cut development times to support technology companies, from the first concept and prototypes through to approval, manufacturing and mass production. The new Odoo solution will ensure that this rapid response is underpinned by more efficient management systems and processes.
Jacqueline Bullen, Smart IT
About Smart IT - An Odoo Gold Partner
Smart IT is a progressive, forward thinking IT consultancy, which is putting Odoo's all-in-one management software technology at the forefront of its work. They use Odoo to help clients across a range of different industries to boost their business performance and profitability. As an Odoo specialist and Gold Partner, they have the knowledge and expertise to help you with smarter IT solutions, tailored specifically to your business needs.
Their aim is to use Odoo to give their customers greater control over their entire operations, from placing orders and stock management through to dispatch and delivery. Odoo allows them to design, build and implement end to end business solutions which can make their customers processes and systems management significantly more efficient.
At Smart IT, their mission is to ensure their customers get a positive return on their IT investment. Their implementation methodology for Odoo software projects is based on the ethos that every business has its own specific needs.
There are hundreds of interlinking applications available within Odoo. It is transforming the way people do business, bringing the smart integration of key processes, higher productivity and greater efficiency to many different fields of business. With Smart IT's help, it could do the same for you. Smart IT also provides a comprehensive range of network support, cloud services and business and website solutions to growing SMEs and plcs across the UK.
More info on: https://www.smart-ltd.co.uk/