Performance monitoring¶
Odoo integrates a variety of tools to analyze and improve the performance of your eCommerce website.
Data monitoring¶
Website allows monitoring and analysis of the sales performance of your eCommerce. To access the reporting view, go to . This dashboard helps you monitor everything related to sales, such as sales performance per product, category, day, etc.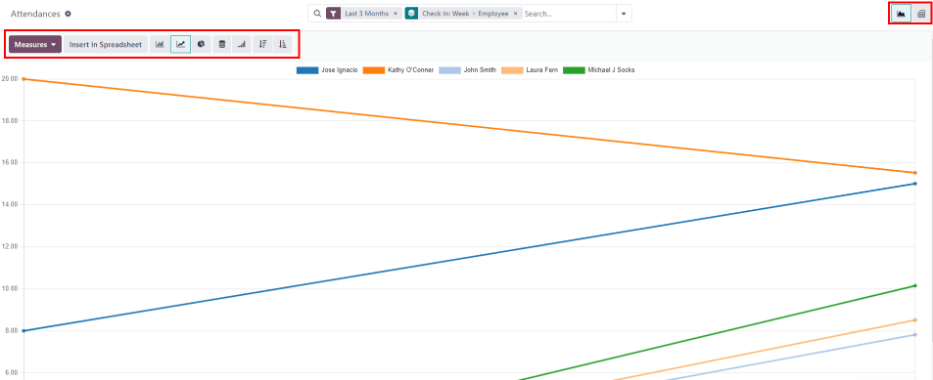 By clicking Measures, you can select the type of measurement used, such as:
Margin;

Qty Invoiced;

Untaxed Total;

Volume;

…
Other options include multiple views (Pivot, etc.), comparison by periods or years, and directly insert in spreadsheet, etc.
Edit on GitHub