Comment contrôler le trafic de votre site Web via le tableau de bord Odoo.¶
Grâce à Google Analytics, vous pouvez suivre vos statistiques de trafic directement depuis le tableau de bord de votre site Web Odoo.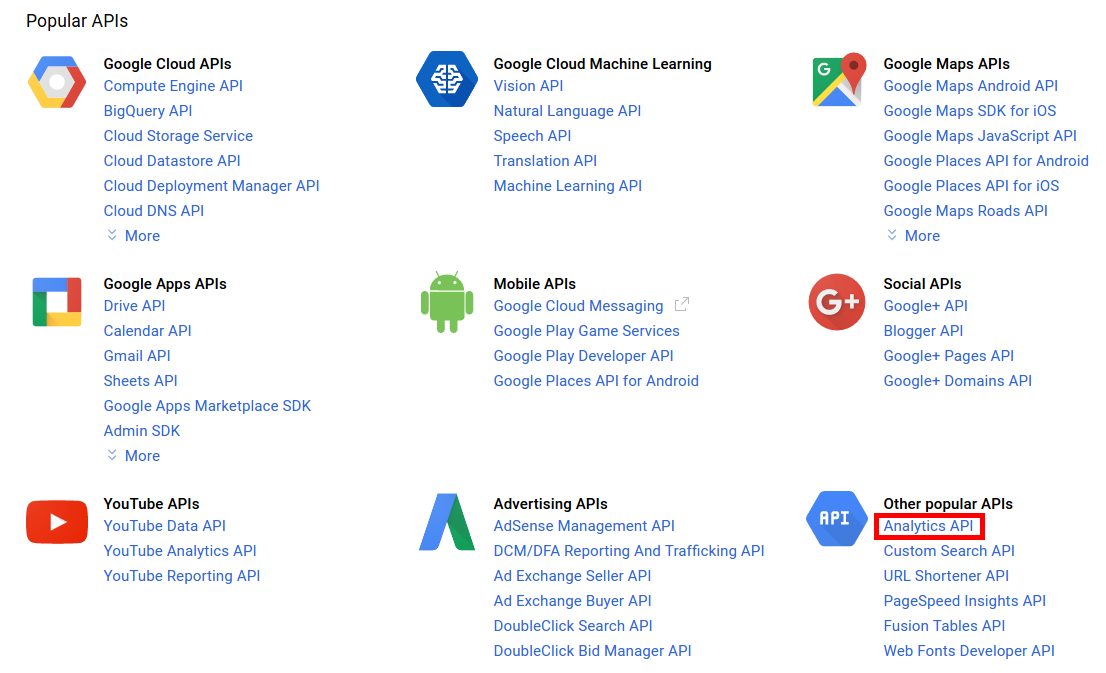 Créez un nouveau projet et donnez-lui un nom (par ex. Odoo). La création de ce projet est indispensable pour sauvegarder vos identifiants API.


Créez les identifiants que vous utiliserez dans Odoo.

Sélectionnez Navigateur Web (Javascript) comme contexte à partir duquel l'API sera appelée et Données utilisateur comme type de données.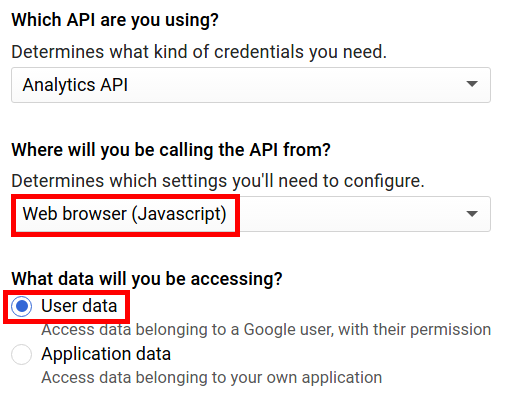 Ensuite, vous pouvez créer un ID client. Entrez le nom de l'application (par ex. Odoo) et les pages autorisées vers lesquelles vous serez redirigé. L"Origine du Javascript autorisé est l'URL de votre instance Odoo. L"URL de redirection autorisée est l'URL de votre instance Odoo suivie de "/google_account/authentication".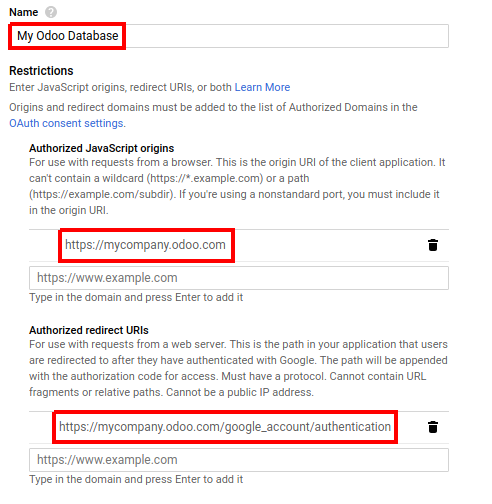 Parcourez l'écran de consentement en insérant un nom de produit (par ex. Google Analytics sur Odoo). Vous pouvez consulter les options de personnalisation, mais ce n'est pas obligatoire. L'écran de consentement apparaîtra uniquement lorsque vous entrez l'ID client dans Odoo pour la première fois.

Votre ID client est finalement généré. Copiez-le et collez-le dans Odoo.

Open your Website Dashboard in Odoo and link your Analytics account to past your Client ID.

Pour finir, autorisez l'accès de Google API à Odoo.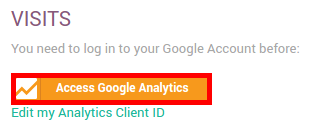 Edit on GitHub