Modèles d'emails¶
We all know writing good emails is vital to get a high response rate, but you do not want to rewrite the same structure every time, do you? That is where email templates come in. Without the need to rewrite the entire email structure every time, you save time to focus on the content. Multiple templates also let you deliver the right message to the right audience, improving their overall experience with the company.
Activez-le et comprenez quelques concepts¶
The developer mode must be activated. Then, go to . A view of the existing templates is shown.
Avertissement
Il est fortement recommandé de ne pas modifier le contenu des modèles existants à moins que l'utilisateur n'ait des connaissances préalables à propos des espaces réservés.
Pour en ajouter un nouveau, cliquez sur Créer et choisissez le type de document avec lequel ce modèle est utilisé. Dans l'exemple ci-dessous, le modèle serait envoyé aux candidats.
Sous Configuration des emails, des champs tels que De, À (emails), À (partenaires), nécessitent des espaces réservés. Si le champ De n'est pas défini, la valeur par défaut est l'alias de l'adresse email de l'auteur, s'il est configuré, ou l'adresse email.
Sous Paramètres avancés, si un Serveur de courrier sortant n'est pas défini, celui avec la priorité la plus élevée est utilisé.
L'option Suppression automatique supprime définitivement les emails après leur envoi, économisant ainsi de l'espace dans votre base de données.
Writing content including placeholder expressions¶
Under the tab Dynamic Placeholder Generator, look for the Field you would like to use.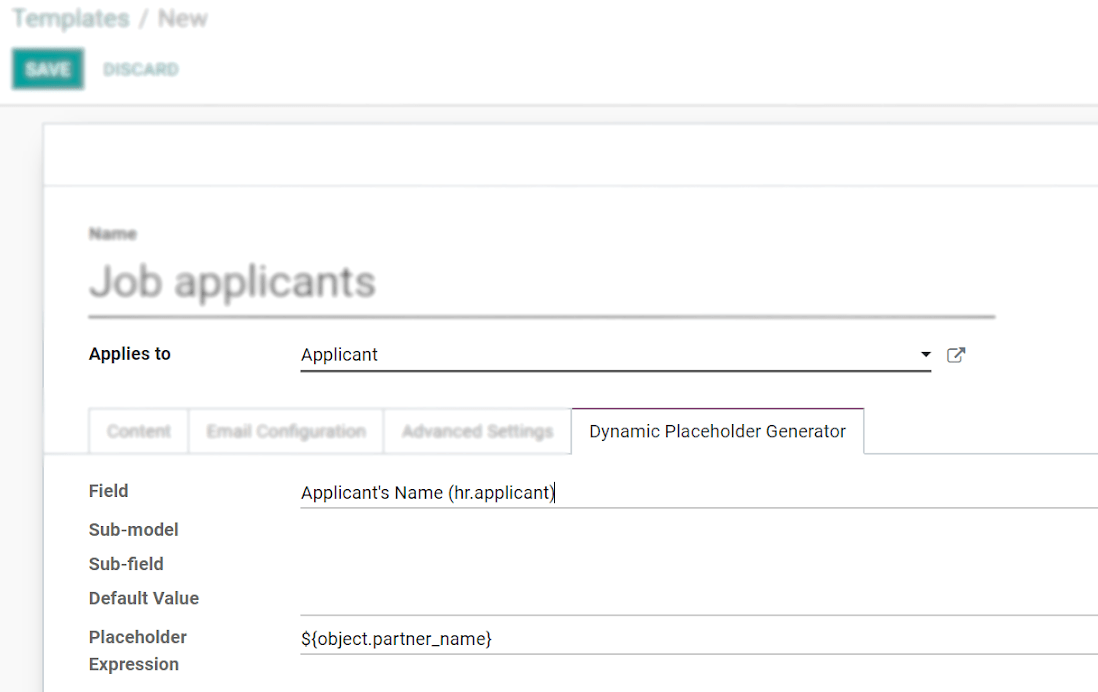 Next, copy the Placeholder Expression and paste it in the Body of the email, under the Content tab, using - essentially - the Code View.
Deactivate the Code View option by simply clicking on it again, and easily design the message. Click on Preview to check how the email looks before sending it.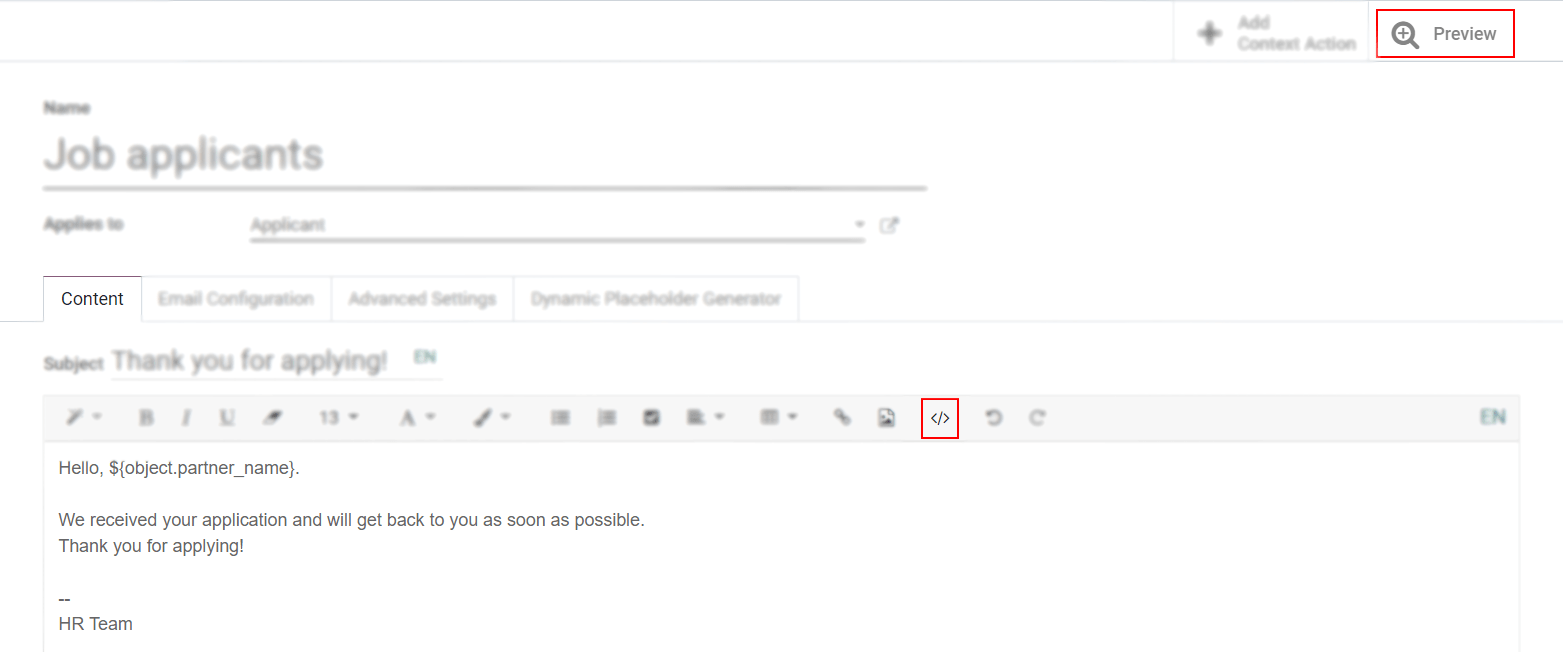 Edit on GitHub