Suchen Sie nach Dienstleistungen?
Partner kontaktieren
White Code Ltd.
Ready

Partner International House 142 Cromwell Road, Kensington - SW7 4EF
London
Vereinigtes Königreich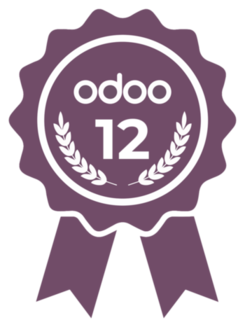 White-Code Information Technology
Important Announcement


WHITE-CODE proudly announce being nominated one of 18 companies as best Odoo partners from 1,300 partner worldwide.
https://www.odoo.com/blog/odoo-news-5/post/announcing-the-nominees-for-the-2019-odoo-awards-555
White Code - Company Overview
WCIT (White Code Information Technology) is an Odoo Certified Gold Partner in U.K, USA, UAE, KSA & Egypt. We are a Software Development & ERP systems consultancy company, established back in Feb 2002 based in London, UK with offices in USA, KSA, UAE, Egypt & India. We guarantee full knowledge & control over the Odoo Ecosystem. Most of our team are certified consultants. We work with organizations of different sizes to address business challenges from organizational growth and operational transformation to cost management and market differentiation. 
Intelligent use of IT services is often the key to the long-term development and success, and our objective is to help you increase efficiency, productivity, making faster decisions based on real time information and ultimately deliver increased profitability. White Code served over 450 customer & more than 650 projects worldwide. Transferring our 18 years of experience into your employment, we certainly feel would guarantee widespread success. We master thinking outside the box using inventive techniques and strategic methods.
Services We Provide
Odoo ERP/CRM Services:
• System Consultation & Training
• System Development & Customization 
• System Implementation & Deployment
• System Upgrades and Integrations
• System Gap analysis
• System Migration
Web & Mobile Applications:
• Mobile Applications Development
• UI/UX Concept Design
• Website Design & Development
• E-Commerce Websites
• VR/AR (Virtual & Augmented Reality)
Thank you and looking forward doing business with you with you.
Referenzen