Suchen Sie nach Dienstleistungen?
Partner kontaktieren
NextERP Romania SRL
Silver

Partner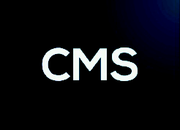 Sat Peciu Nou Nr 600B
307310 Peciu Nou
Rumänien
We have more than 10 years experience with Odoo, our employees have a solid experience in Romanian Localization and assessing customers workflow. 
Our knowledge and expertise in business process development using Odoo ERP technology has already helped improve productivity and performance across many industry fields and sectors. We are ready to do the same for you.
Start manage your business with us and Odoo.
Referenzen