Suchen Sie nach Dienstleistungen?
Partner kontaktieren in Katar
Codes 'n Colors Q
Ready

Partner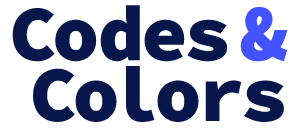 Burj Al Gassar, 7th floor, No. 27 Fasht Lahadid No. 920 Onazia No. 63,
6660 Doha
Katar
IT/Kommunikation
Codes 'n Colors, House of Art 'n Technology; is a rising company in the field of ERP Solutions and Development / Design Services  As an IT services company, our main focus is the success and growth of our customers, we believe in a simple equation "They grow, We grow" simple like this. We believe this targeted growth comes with the TWO Es; Execute & Expand. 
Execute
How the work is done; accurately, on-time and profitably 
Expand
How the success is presented to attract new customers every day 
Our main focus in Codes 'n Colors is to provide our customers with the digital means to Execute & Expand their business.
​To Execute; we study well the business processes of our customers and suggest the appropriate solution to automate the business in order to organize and standardize the processing in a user-friendly way. We achieve this target through Odoo®; the fast-growing international leader in ERP systems.  
​To Expand; it's all about how to introduce your services and communicate your success stories and draw your identity in front of your customers and your targeted audiences. To achieve this; we support your business with Odoo Customer Relationship Management system and Marketing automation tools in addition to a wide range of design services including Web & Graphic Design, Info Graphs, Motion Graphs, Cartoons & Animation, …
Our teams are working together to deliver your message to your customers and your audiences in the most effective way through the different media channels; Website, Social Media, Print Outs, Video channels and others.
Our Business Automation, Design and Development experts are working together to achieve your TWO Es.
We have a wide range of happy customers in different countries and different field of industries receiving variety of services from us, we have customers in Australia, Canada, Egypt, France, Germany, Malaysia, Oman, Saudi Arabia, Qatar and Turkey
We have success stories in many fields like real estate & property management, restaurants' management, general trading, manufacturing, furniture industry, car rental, hospitals' management, elevators' industry, water purifiers industry, …​
Referenzen

Al Darwish Jewellery
The story of Al Darwish Jewellery started with the idea of providing a versatile collection of jewellery inspired from different cultures and regions in the Middle East and Europe. After laying its foundations in Qatar, the brand has become a leading pioneer in jewellery designs with precious gemstones since 2016.


Samarkand Trade
Samarkand Trading and Book Distribution, is a company that specializes in book and stationery distribution working in several Arab countries. Samarkand team comes with many years of experience in the distribution industry. Samarkand carries a diverse selection of Arabic literary fiction, and non-fiction as well as Arabic, English, and French children's books.

Total Fal Trading
Total Fal Trading is a platform to shop medical products such as mask, face shield, gloves, sanitizer and also luxury products like Scent Diffuser, Air Scent Diffuser, LED Table Lamp etc.