MINDFIELD DIGITAL INFORMATION TECHNOLOGY, M Digital SAL
MINDFIELD DIGITAL INFORMATION TECHNOLOGY, M Digital SAL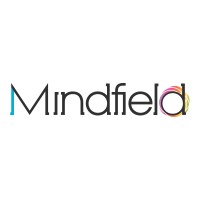 Implementiert durch

Sea-Side highway, Jamal Abdul Nasser Street - Next to Beirut Arab University
Mona Center 2nd floor
1300 Tripoli - Mina
Libanon
General Info:
Since our debut in 2009, we have matured into a full-fledged Digital Agency, enabling our clients to embrace their challenges, explore their solutions, and evolve their brands.
Initially established as a digital development supplier, the agency has now become the home of a team of aspiring digital specialists and a hub for visionary brands.
Following the most advanced disciplines in communication, design, digital marketing, PR, content creation, analytics, and web and app development, we have been able to expand our clients' horizons and help them create an identity.
Requirements / Challenges:
Mindfield decided to implement an ERP were they can track their approaches to their prospects through CRM and do their Sales in more effective way and all the information to be integrated with each other's to make the tasks for the accountants more easy when invoicing, and this need to be implemented in all their companies using a multi company software
NavyBits – Odoo – Success Story:
After successfully implementing Odoo, Mindfield are using the CRM and Sales in an effective way and accounting department is now doing all the invoices without the need of any manual work or any external communication, in Addition, NavyBits implemented their custom module 'NavyBits Advanced Lebanese Accounting' which allow their Lebanese branch to do their transactions taking into consideration the continuous changes in USD Rates in Lebanon.
Future Plans:
Mindfield are planning now to shift their Project Operations and HR Management to Odoo, and NavyBits is providing the necessary consultation, support and their expertise to do this shift in a smooth way and ultimately manage all their business using Odoo.