Company Name: 

Custom Patch Hats


Location: 

North Carolina, United States


Industry:

Promotional Products
Odoo Users: 44


Apps: 

Sales, Purchase, CRM, Manufacturing, Inventory, Quality, Contacts, Barcode


Implementation Partner:

 Bista Solutions, Inc.
Overview
Custom Patch Hats (CPH), a small business that specializes in custom-designed products, approached the team at Bista Solutions for an ERP solution that could accommodate their unique requirements and understand their business needs. 

CPH faced numerous challenges, such as difficulty tracking sales numbers, inefficient manual invoicing processes, and error-prone ordering and receiving of products. The Bista team stepped in to help by implementing a comprehensive system to manage all aspects of CPH's business processes, such as Sales, Purchase, CRM, Manufacturing, Inventory, Quality, Contacts, and Barcode integration. 

Bista Solutions, an Odoo Gold Partner and five-time "Odoo Best Partner" award recipient, provided detailed business analysis sessions, and two rounds of user acceptance testing with CPH, to ensure the smooth implementation of the new system. 

The system included automation of processes, tablet and barcode usage, and customization of modules for Artwork and Decoration. This allowed CPH to select unique decoration details for their products, and go through the Artwork approval process with the customer via the customer portal that Bista created for them. 

Simply put, Bista Solutions helped CPH overcome several challenges, and the project is now live, resulting in a faster and more efficient system that meets all their unique requirements.
About Custom Patch Hats
As mentioned above, Custom Patch Hats specializes in creating high-quality custom-designed products, particularly custom patch hats and apparel. They have been around since 2018, and have built a reputation for their commitment to achieving absolute customer satisfaction with every product they create. 

The Custom Patch Hats team are dedicated to working closely with their customers to understand their unique needs and preferences, and then creating custom designs that meet, and exceed, their expectations.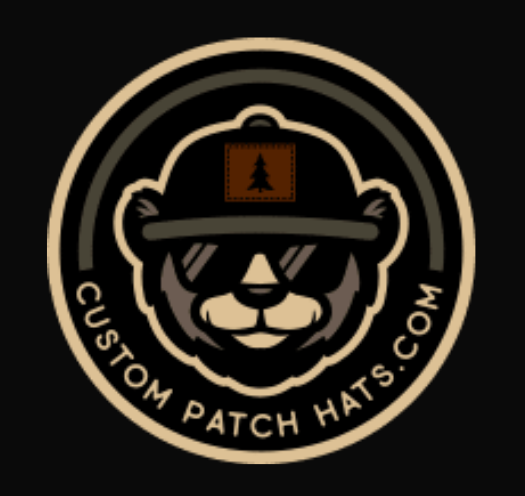 Key Requirements and Challenges Before Bista
Custom Patch Hats (CPH) was facing a multitude of challenges before the Bista team stepped in to help. The company was struggling to find an ERP solution that could accommodate their custom requirements and understand their unique business needs. 

The Trello board they were using was slow, and had to be split into separate "sales" and "production" boards due to slow performance. Additionally, the board was becoming too bogged down and clunky, as CPH created more projects than the system could handle, leading to difficulty tracking sales numbers or warehouse stock levels. 

Invoicing clients was also done manually, which wasted valuable time, and the ordering and receiving of patches and hats was a time-consuming, error-prone process. Also, the complexity of taking payment ahead of time, and creating custom products, added to the challenge of finding a software solution (and team) that could accommodate their needs.

In addition to Sales, Purchase, and Manufacturing, Custom Patch Hats needed custom modules for Artwork and Decoration to be integrated within the Sales module. This would allow them to select unique decoration details for their products, such as hats and patches. The Artwork Portal was also necessary to allow for the patch approval process with the customer before manufacturing began. 

Automated invoicing and communication with the client were crucial for CPH, including updates on the status of their project and the decisions they needed to make. The company also required one singular Sales Order number visible at all times to track the entire project, as previously they had several different ways to find projects with nothing linking them together. Most importantly, they needed a faster and more efficient system, since their business was quickly outgrowing Trello.

Before Bista Solutions stepped in to help, Custom Patch Hats was primarily using Trello, Excel spreadsheets, and Clearly Inventory to keep track of their business processes. However, these systems were becoming increasingly inefficient and ineffective, as CPH's business continued to grow. 

As established earlier, the Trello board was slow, and had to be split into separate "sales" and "production" boards, and the system could not track sales numbers or warehouse stock levels. Excel spreadsheets were being used for invoicing and to keep track of some business processes, but these manual processes were time-consuming and prone to errors.

Custom Patch Hats had several key requirements for their new system. First and foremost, they needed a comprehensive solution that could manage the entire business process, from design to shipping, within one system. In addition, they wanted to implement tablet and barcode usage to streamline processes and increase efficiency. 

Automation was also a top priority for CPH, and they wanted to automate as many processes as possible. This included implementing triggers and actions throughout the process that would change the status of the project, such as client communications, custom artwork approval, inventory updates, and project/order changes. By automating these processes, CPH hoped to improve accuracy, reduce errors, and increase efficiency.

The project scope for Custom Patch Hats' new system included Sales, Purchase, CRM, Manufacturing, Inventory, Quality, Contacts, and Barcode integration. The goal was to have a comprehensive solution that could manage all aspects of their business processes within one system.

Initially, they did not have a set timeline for going live, but based on the initial project scope, Bista Solutions estimated that the go-live date would be between October 2022 and November 2022. However, as the project progressed, new requirements emerged, and CPH decided that all their requirements, no matter how big or small, needed to be accommodated before going live. Therefore, the go-live date was pushed back, and the project was finally launched in March 2023.
The Implementation
Custom Patch Hats reached out to Bista Solutions in March 2022 to help them implement an ERP system. The Director of Product, Rebecca Lippert, found Bista through Odoo preferred vendors, and reached out to begin the process. Vivek Kir, the North America Sales Director, was the point of contact from the company. 

Before the implementation began, Bista conducted detailed Business Analysis sessions in April 2022 to assess and consult with the client. The project manager also visited the client's location on April 27th and April 28th, 2023, to witness their business process first-hand, and made recommendations to improve the system even further.

Although the implementation process was mostly smooth, there were some challenges faced in the manufacturing department when figuring out everyone's responsibilities within the system. This occurred because they would enter everything manually in Trello, where they just made comments after doing any task. 

The implementation process began in May 2022, and is still ongoing, as they are using two systems simultaneously at the moment. Most of the challenges were overcome, and the project is live, but there were several changes to the project scope during implementation.

Bista provided two separate rounds of UAT sessions with the client, with the first round concluding in February 2023 before go-live, and the second round conducted earlier in September of 2022. Detailed user manuals were also provided to the users. 

The client made changes to their processes as they got more comfortable with the system. In phase two of the project, Bista will be making improvements based on client feedback, and they will also be doing a new payment gateway integration, once it's ready for them. 

Overall, the client and the Bista team have worked together to ensure the implementation process is a success, so the client can reap the benefits of the new ERP system as soon as possible.
Conclusion
Since the implementation of the new ERP system, Custom Patch Hats has seen increased efficiency and decreased errors. They have not quantified the exact metrics for efficiency, but they are beyond happy with the results and the progress made so far. 

The implementation has not resulted in any reduction in headcount, but they have seen improved satisfaction among their employees and customers. They are pleased with the implementation, and are currently working with the existing implementation team to continue making changes and improvements to the system through customization and developments. 

Bista will also be developing new reporting requirements as they come up. They are not currently using Bista support, but will likely do so in the future, as they continue to optimize and improve their ERP system. They are also planning to automate leads creation in Odoo through their website inquiry form, as well. Overall, the implementation process has been successful, and the client is very satisfied with the results.

Custom Patch Hats Appreciation
The following is a quote from Rebecca Lippert, Director of Product at Custom Patch Hats:
After being severely disappointed with another software system and implementation team, we felt comfortable with Bista from the very first phone call. Every call we had gave us more confidence that Odoo and the Bista team, especially Arshan and Sunny, were going to be the right fit for us. They have worked very hard to get to know our business inside and out, and accommodate every request we've thrown at them. It's never, "No," it's always, "We'll look into it." They are quick to respond, creative, and patient, a real breath of fresh air; and we would recommend Bista to anyone looking for a full-service Odoo implementation team.

---
About Bista Solutions, Inc.

Bista Solutions is an Odoo Gold Partner in the United States, and has won Odoo Best Partner in 2015, 2016, 2018, 2021, and 2022.

Bista Solutions, Inc. is a digital transformation firm that helps companies digitize their business processes with enterprise application implementations. Founded in 2007, Bista has implemented software enterprise applications for companies in various verticals, such as manufacturing, retail, metal fabrication, industrial repair, healthcare, auto parts, telecom, promotional products, arms & defense, cannabis, and more.

Learn more at bistasolutions.com