Roda dos Sonhos Unipessoal Lda
Roda dos Sonhos Unipessoal Lda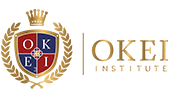 Implemented By

Rua Lino António n1 R/C Esq
2410 Leiria
Portugal
(PT)
Sector de atividade: Serviços de formação e desenvolvimento pessoal
Localização: Leiria (Portugal)

A OkeiInstitute é um instituto que proporciona cursos, formações e treinos comportamentais e empresariais, promovendo o desenvolvimento humano.
A empresa procurava um sistema integrado de gestão empresarial, com o objetivo gerir seus cursos, desde a captação de potenciais clientes, à venda e faturação dos seus de forma integrada com a loja online.
Encontraram no Odoo uma ferramenta que lhes permite controlar processos internos e externos abrangendo a área comercial, de marketing, contabilidade e inventário numa única plataforma, reduzindo a duplicação de tarefas e o tempo despendido na gestão da empresa.

(EN)
Business Sector: Training and personal development services
Location: Leiria (Portugal)

Okei Institute is an institute that provides courses and behavioral and business training, promoting human development.
The company was looking for an integrated business management system in order to manage its courses, from generating leads, to selling and billing their customers in an integrated way with the online shop.
They found in Odoo a tool that allows them to control internal and external processes covering the commercial, marketing, accounting and inventory fields on a single platform, reducing tasks duplication and the time spent in managing the company processes.