PT. Halden Pasifik Makmur
PT. Halden Pasifik Makmur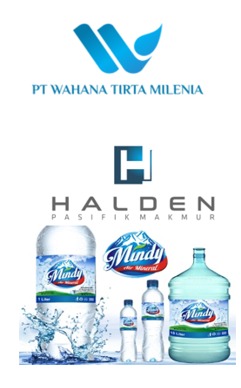 Implemented By

Menara Batavia, 12A Floor, Jl. K.H. Mas Mansyur Kav. 126
10220 Jakarta
Indonesia
+62-21-3970-8371 / +628111903373
martinus.getty.santika@batmandiri.com



Company name:  PT Halden Pasifik Makmur( and PT Halden Pasifik Makmur)
Location: Batam, Indonesia
Industry:  Distribution and Retail
Size of the company >100 employees
Business process model: Retails and supply chain
Integration to third-party: Payment gateway (OVO, Goject, etc)
Number of Odoo Users > 80 in the first place
Main Apps implemented: POS, Purchasing, Inventory and Accounting
Implementation type:  Public Cloud / VPS (Virtual Private Server)
Product competitors during bidding: Odoo
About Halden / Wahana
Wahana Tirta Milenia(WTM) is a manufacturer of bottle drinking water in Batam Island, Indonesia with the trademark "Mindy, FREZON and ASMI."
Halden Pasifik Makmur is distribution and Retail company for bottle drinking water in Batam.
Since 1st January 2015, PT WTM is acquired by TWE Singapore Pte Ltd(now HALDEN UNITED INVESTMENT Pte Ltd), a Singaporean company with various portfolio in packaged food and beverages. Ever since the takeover, PT WTM has been revitalizing many aspects in order to improve the quality and refresh Mindy brand in Batam consumer's mind.
Our Commitment for quality is not to be questioned. Slowly but sure, we have replaced old production lines as well as water treatment system. Our NEW Ultrafiltration (UF) Filter technology gives a better result in filtering the water and at the same time guard the mineral content that your body needs. This is in line with our new slogan " This is the Real Mineral Water".
Implementing Odoo
In the past Halden / Wahana were implemented ERP system (Dynamics Navision) and ending with fail.  Then this ERP system were not used anymore. After a few years, they decide to use new system. Odoo is the solution fit with their business, why?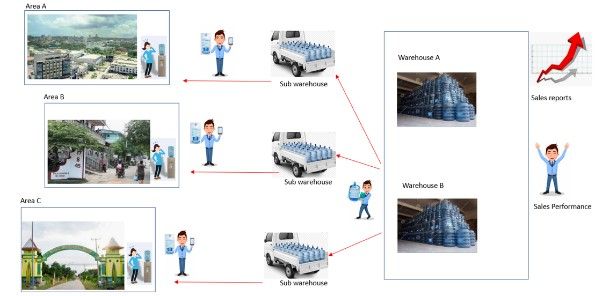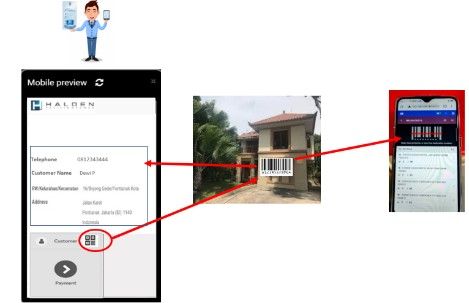 Yes, they will implement Sales digital by using Odoo which this Odoo very flexible and Agile, with some features:
1.       Sales have been decided by geographical, Region or Area
2.       Salesperson should access customer geographical based on leader decision rule. The salesperson cannot access customer to different region which not assigned
3.       It need customize in order to make simple screen console on sales mobile phone when access to Odoo sales order
4.       Sales hierarchy control should be implemented well
5.       Sales replacement should be handled some special rule (overwrite the rules access right for certain period of time)
6.       Barcoding system will be used for reading / entry data in customer data
7.       Make sure the customer can do some order instead of barcoding scan (just in case the barcode cannot be read)
8.       Goods which have been scan by salesperson in selling goods to customer after payment then will be impact to back-end system (no need double entries to book)
9.       Payment integration API with payment gateway as well.