mdesign Business Services GmbH
mdesign Business Services GmbH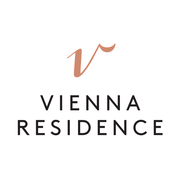 Implemented By

Heiligenstädter Straße 201 Top 17
1190 Wien
Austria
odoo.inquiry@service.wt-io-it.at
viennaresidence is a innovative company based in Vienna who is connecting premium appartments with their premium guests (currently in Vienna and Frankfurt). They use Odoo for making the mangement of their highly tailored website and online offer easier and therefore manage billing, helpdesk and other tasks more efficient than before. They have a passion for Open Source and appreciate the work already done by Odoo, partners and the community and plan to integrate more and more into their business processes over time.
What we offer (viennaresidence) :
viennaresidence offers you a great opportunity to make yourself feel at home as a guest. We offer you more than 350 modern apartments that fit any taste of everybody who visits Vienna on business or personal matters. In addition to that, we combine hotel services with home atmosphere at affordable prices and without any burdensome obligations. The check-in date and the duration of your stay may vary from 1 week up to whatever period you like.
All the apartments offered by viennaresidence are finely furnished and provide as much space as you require. Everybody can find an apartment according to one's taste: from a small, but an elegant 30 m² studio apartment to a large 220 m² luxury suite with the view on Vienna State Opera.
It goes without saying that we've got everything that a life of joy requires: washers and dishwashers, free Wi-Fi, LCD television, towels, bed clothing etc. Our client support center is always glad to answer any of your questions regarding the city or apartments. We also offer you additional services such as housekeeping, help with the move, interpreting, airport transfer services, and courier delivery services.