Innosen Inc.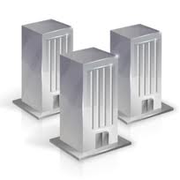 Implemented By L29 Joy Nostalg Centre
17 ADB Ave, Ortigas Center
1600 Pasig City
Philippines
Innosen develops and manufactures sensors and quality assurance systems for the metal packaging industry. Everyday, Innosen equips canmakers around the world with reliable equipment to minimize downtime and maximize production efficiency. With more than 20 years of expertise in the industry of can making, Innosen aspires to become the most respected company specialising in quality assurance and sensors for metal packaging.