321 Pebble Trl
Alpharetta, GA 30009-3228
Spojené státy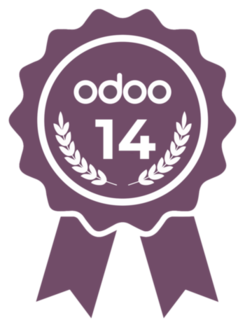 Our team provides personalized service for each customer, offering strategic solutions tailored to your specific business needs. We can help your business with:
Business Analysis: Our team has vast experience in requirements gathering, gap analysis, and solution engineering.
Implementation: Our experts will manage and deploy the Odoo ERP solution for your business including migration from your current ERP system and training of your users.
Customization: We know that every click matters. Our Odoo experts will customize your Odoo solution to suit your specific needs to keep your processes efficient.
Development: Every business is unique. If a solution doesn't exist, we will develop it for you.
Support and Maintenance: Our highly experienced team is committed to superior customer service throughout your implementation and beyond. You'll often head us say "if you're working at 2:00 am then we're working at 2:00 am." We are available when you need us and happy to help whenever the need may arise.
Who is Talus ERP?
Talus ERP is a consulting practice comprised of solution experts with over sixty years of combined experience in the fields of manufacturing, production, distribution, wholesale, service, sales, finance, accounting, government, construction, healthcare, and process improvement. Having served as Controllers, Directors of IT, Financial Analyst, Project Managers, and business owners we've been in your shoes. We know what it's like to need a real partner, someone equally committed to the success of a project, someone who will take your call when you're working on a Saturday. We are committed to serving as that kind of partner for our clients.
Our experienced team has worked with numerous applications including Microsoft Dynamics, Acumatica, MAS 90, Salesforce and QuickBooks. We believe Odoo is a modern solution that enables users to focus on operations instead of accounting, while still collecting all the data required to produce robust financial reporting and analysis.
Contact Our Team:
With offices in Atlanta, Georgia (GA) and Dallas, Texas (TX) the team at Talus ERP is ready to serve you.
Find Talus ERP online at www.taluserp.com
Email Talus ERP: info@taluserp.com 
Call Talus ERP: +1 (470) 524-0911
Odkazy