Location : Gandhinagar, India
Partnership Year          : 2013
Services Offered : Odoo implementation, Odoo customization, Odoo Migration, Odoo integration, Odoo training & Support
Odoo Implementations        : 23 
A Customer Committed Company

Serpent Consulting Services Pvt. Ltd. provides IT solutions to a wide range of businesses all across the globe. Based in Gandhinagar, India, the 9-year-old company has made a mark in the industry through its phenomenal IT-related work. SerpentCS' IT expertise led to rapid business growth and that's when the company decided to join the Odoo partnership. The global clientele of over 800 businesses demonstrates the company's quality and nature of service. 

Seven years ago, SerpentCS became an Odoo partner to serve the global community on a wider front. The company employs 82 full-time employees and in addition to Gandhinagar, it has offices in the USA, UAE, Mauritius, Australia, China, and Belgium.
Driving Business Growth

With a vision to be an all-encompassing business solution and to serve the industry with the various open source solutions, Mr. Husen Daudi & Mr. Jay Vora founded SerpentCS in December 2011. The duo has been working on the Odoo platform since it was TinyERP in 2007. Given the founders' strong expertise in the technical and functional areas of Odoo, SerpentCS started making industry-ready solutions catered to the market needs. Today, SerpentCS has more than 30 industry solutions ready that can serve businesses swiftly. "Looking at the growth of digitization in the industry, SerpentCS was determined to add new jobs, new skills, and new services", said Husen Daudi and Jay Vora, Managing Directors at SerpentCS.
The founder duo knew from the beginning that creating and managing flow is important in the technical field. As a result, SerpentCS continues to add new technologies to their portfolio. For example, AR/VR solutions for manufacturing industries, data science with business intelligence, and integration of IoT with ERP. It helps the company to serve all its customers with the latest technologies and tools.
The company's rich set of service offerings includes Odoo implementation, customization, migration, integration, training, and support. SerpentCS team has achieved over 23 Odoo implementations and possesses an excellent customer retention rate of over 98%. These numbers are no less than a moment of pride for the company. Moreover, SerpentCS's partnership with Odoo ensures that it offers viable solutions while covering the client's optimum IT requirements.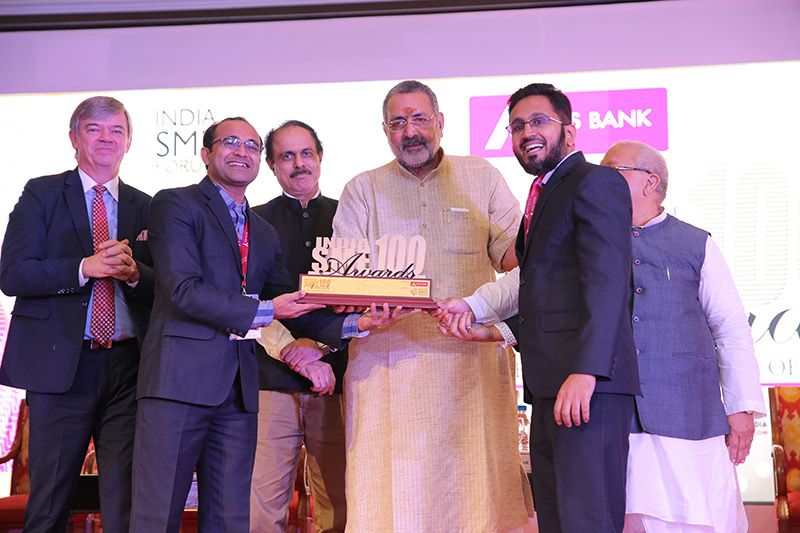 Over the years, Serpent CS has received many awards and recognition from the global leaders. The list includes 'Top 100 SME of India', 'Best SME with Global Footprints', 'India500 - Most Promising IT Company', and 'The excellence award for Industry Development'. Moreover, SerpentCS continuously empowers and motivates its employees to reach greater heights professionally as well as personally. Recently, the company's ideology to put people first and a business second led him to a 'People First' award from the HR Association of India, powered by LinkedIn.
SerpentCS now stays ahead of the technological curve however, the way to the top was not easy. The company faced many challenges and encountered numerous difficulties. There was a time when SerpentCS struggled with challenges in implementation and customer specifications. But the company was determined to convert each challenge into an opportunity to grow. Even hurdles like project failure were taken as a chance to evaluate business practices. Nevertheless, SerpentCS nailed down each challenge into a solvable piece and gracefully overcome each difficulty.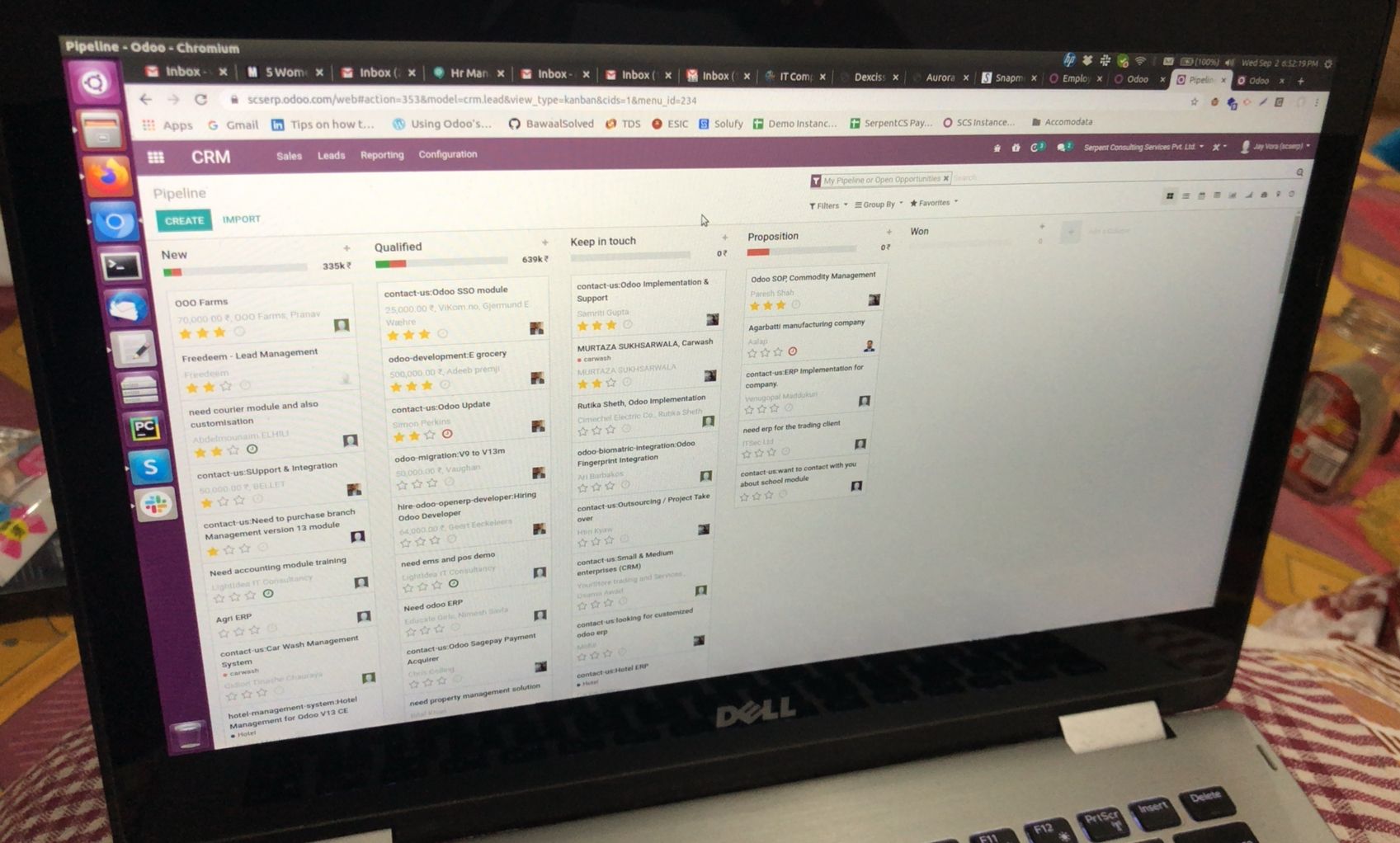 The SerpentCS team uses Odoo apps internally to enhance productivity, increase profitability, and save employee time. Odoo's multi-feature dashboard allows employees to work efficiently and effectively. Today, SerpentCS is an Odoo Gold Partner with over 20 references that continue to grow. The company takes pride in being among the first online trainers on Udemy.com. Additionally, the company regularly contributes to Odoo on various platforms such as Launchpad, the Odoo Help Forum, and GitHub. 
Ever Growing Partnership

The SerpentCS Managing Directors cited a few reasons for partnering with Odoo, "We are impressed with the tightly integrated, easy to use, intuitive, and effortless-to-upgrade capabilities of Odoo. The way Odoo is expanding its reach and making big brands its customers, we are convinced that Odoo is the perfect match to satisfy our customer's business requirements."
With Odoo as its partner, the company delivers on the vision to be an all-encompassing solution. Moreover, SerpentCS's relationship with Odoo has grown throughout the years. With continuous valuable feedback, the company played a crucial role and pushed Odoo for further advancements. "We see value in SerpentCS and will continue working with them on steps that could make business owner's life easy," says Mantavya Gajjar, Director at Odoo.
"As an implementation partner, our experience has always been our key strength. That's what we implement along with immense dedication to provide results nothing less than the best to our clients."
SerpentCS incise down the old shatters of 'Affordable but low in quality' and 'Good quality but out of the range' by providing in budget yet excellent quality service. 
The highly devoted team of SerpentCS strives hard to proffer exceedingly innovative consultancy, services and solutions tailored precisely to match the client's personage requirements. 
Get in touch with them at
contact@serpentcs.com
or visit their website
 https://www.serpentcs.com