Headquarters: Rajkot, India
Number of Employees: 100 Employees
Year of Establishment: 2011
Project Implementations: 70
Services Offered: Business Need Analysis & GAP Analysis, ERP Migration, Odoo Consultancy, Odoo Configuration, Customization & Integration, Odoo Training & Support, Odoo Website & eCommerce Development, Odoo Apps & Themes Development,  Digital Marketing & SEO.
An ambitious start
It all began with a simple idea of helping businesses scale and manage growth.  With this vision in mind, four friends in the remote town of Rajkot, India became the founders of Emipro in the year 2011. One of the founders had previously worked with Asia's first Odoo Partner knew that Odoo (then OpenERP) was the perfect solution to help bring their vision to fruition.

Emipro's approach was based on the adage - practice what you preach. They decided to implement Odoo internally and, today, they run their company completely on Odoo. Thanks to Odoo, they are able to manage various operations like HR, Payroll, Recruitment, Sales, CRM, Invoicing, Project Management, and Helpdesk on one integrated platform. Emipro's website is also built using Odoo!
From 2015 onwards, Emipro grew at a very fast pace both internally and externally. They decided to cement their relationship further with Odoo by becoming an Odoo Partner in 2015. The company had already grown from 9 to 38 by then. A year later they moved to a new facility with a strength of 100+ collaborators.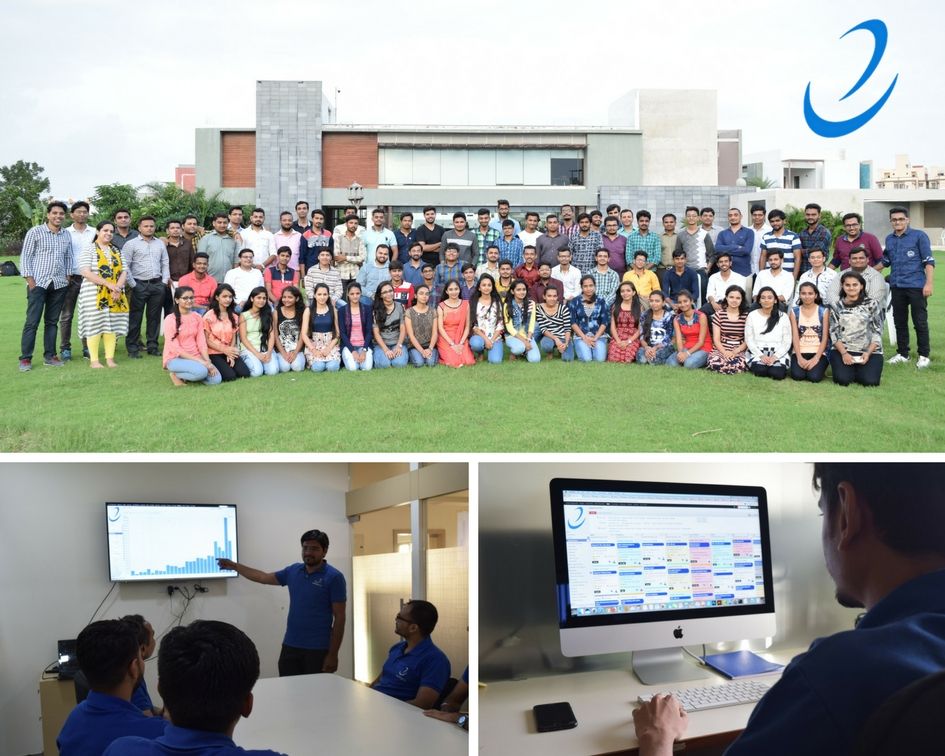 E
Benefits of being an Odoo Partner
The founders of Emipro strongly believe in the power of open-source technology and that is one of the primary reasons why they trust Odoo to become the backbone of their own company as well as their client's businesses.
The relationship of Emipro with Odoo was strengthened when they became Odoo Ready Partner in India in the year 2015. In the year 2016, they progressed to the Silver Partner status in India and are now a proud Odoo Gold Partner.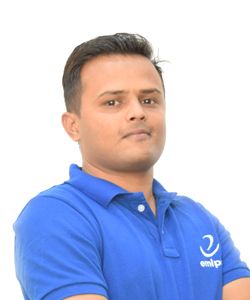 We consider ourself as a rapidly growing company which is constantly moving towards achieving it's desired goals with an established vision and a strong organizational culture. If, I think of Emipro's progress as a bike journey towards our desired milestone than our customers and employees would be the front and the rear wheels of the vehicle. Both cannot move forward without combined efforts. However, I'll consider Odoo as the roller chain that transfers power to both drive-wheels and propels the vehicle towards the ultimate goal.

Hiren Vora, Founder and MD Emipro
Emipro currently holds the record for the highest number of Odoo Enterprise Implementation References for Silver Partners in both India and the US. Becoming and growing as Odoo Partners has helped Emipro develop its reputation in the Global Odoo Community and has given them the much needed visibility to cater to the global market.
A leader in digital transformation
The global reach of Emipro speaks volumes of their success. They have built relationships with customers from more than 16 different countries spanning across the world - notably in Europe, US, Canada & Australia. With more than 70 full cycle ERP implementations, 500+ custom Odoo projects, Emipro have proven their expertise and experience in delivering quality solutions based on Odoo to different businesses across the globe. Let's take a look at how they helped transform American Stone, an masonry company based in the USA.

Emipro's role in bringing about a successful digital transformation at American Stone
In 2012, American Stone was having a hard time managing its daily operations which made it difficult scale up their business model. Like most SMEs, they had various vertical software solutions to handle their business operations, which rendered the decision making process complicated. In order to address these issues, they decided to opt for an ERP system and Odoo was doubtlessly the most appropriate solution according to their needs.
Emipro took charge of implementing Odoo at American Stone to help ease the management tasks by streamlining everyday company operations. The suite of Odoo apps helped facilitate key processes such as :
Systematized and precise calculation of commissions
Integrated payroll system
Strengthening customer relationships
Optimized decision making process thanks to custom reports
Streamlined manufacturing process
The simplification of these business operations has helped American Stone shift focus to what's essential to them - growing their company. They have grown at a full throttle pace since their first implementation and continue to be happy Odoo users.

As seen by the case above, Emipro strives to be 'growth partners' of their customers. For them, a good ERP implementation is not just about delivering software solution that works but about the business objectives that it fulfills and the outcomes it achieves. They take a keen interest in the business objectives of their customer and always align their implementation strategy to bring meaningful outcomes for their customers.
Emipro was founded in the year 2011 in Rajkot to serve the ever changing needs of our clients and to help them tackle the CHANGE. It is best Odoo and e-Commerce Application development based outsourcing software firm. Since our foundation, we've built a firm of eminents who love what they do and who they work with. Being in IT business since 2011, we have a strong team of skilled IT experts. Our eclectic young team of eminent hails from a range of backgrounds, comprising equal parts formal education and street smarts. This helps us bring an element of uniqueness and excellence to our work.
---