Headquarters:
Brussels, Belgium
Services Offered:
Advice, Training, and ERP implementations
Number of Odoo Implementations:
35
Niboo's Roots
Niboo was founded in 2014 by Gaël Rabier and Sam Lefever. They both wanted to create a workplace where people could feel heard and respected. They also wanted to create an environment where honesty and transparency would prevail. But, given their past experiences, they realized this ideal workplace wasn't exactly common. But, despite that realization, Gaël and Sam were determined to do more for both their colleagues and their clients.
Sam studied Business IT and has been working with Odoo since its creation. He worked as a team leader for two other Odoo partners back when Odoo was known as OpenERP. Today, he manages everything related to Odoo's infrastructure within client projects and helps the team of developers at Niboo, as well. 
Gaël studied Business Engineering, and quickly became a business consultancy expert. He formerly worked as an IT advisor for big companies, such as Ernst & Young and Capgemini. But today, Gaël manages everything related to functional support and sales at Niboo. In 2019, Quentin Verboomen joined Sam and Gaël as Managing Director. And thus, this "dream team" was complete.
With Sam's extensive experience in Odoo, it wasn't difficult for him to convince his business partner, Gaël, to join him on this formidable journey. They felt this new challenger in the ERP market would be HUGE one day, and they certainly weren't mistaken, as Odoo has become one of the most downloaded business platforms in the world!
What made Odoo stand out to Niboo's founders was how this unique ERP finally allowed companies to handle everything in one software. The capability to centralize data, pay less in licenses, and fully customize everything offered endless possibilities. Niboo knew this was a "no-brainer." So, they began their Odoo Partnership journey right away. 
The Niboo team has plenty of Accounting and Manufacturing/FMCG experts. These experienced employees are crucial because the company works with clients in almost every industry. With clients ranging from the financial sector (HomeSend), brick and mortar sales, eCommerce & wholesalers (Coffizz.be, Amnesty International Belgique Francophone, Maison Dandoy, Bell Helmets, Pizza Hut Luxembourg), and car-sharing (Zen Car). 
This wide array of clients has allowed Niboo to build an extensive range of knowledge across all industries. A feature of the Odoo Partnership program that Niboo has really valued is the support they have received. When facing major bugs, or migrating databases from one version to another, the Odoo team has been nothing but amazing.

This unbeatable relationship is based on trust and transparent communication, which is helped by the dedicated Account Manager, who is tasked with regularly checking in on Niboo to ensure all is well, and that all needs and questions are answered.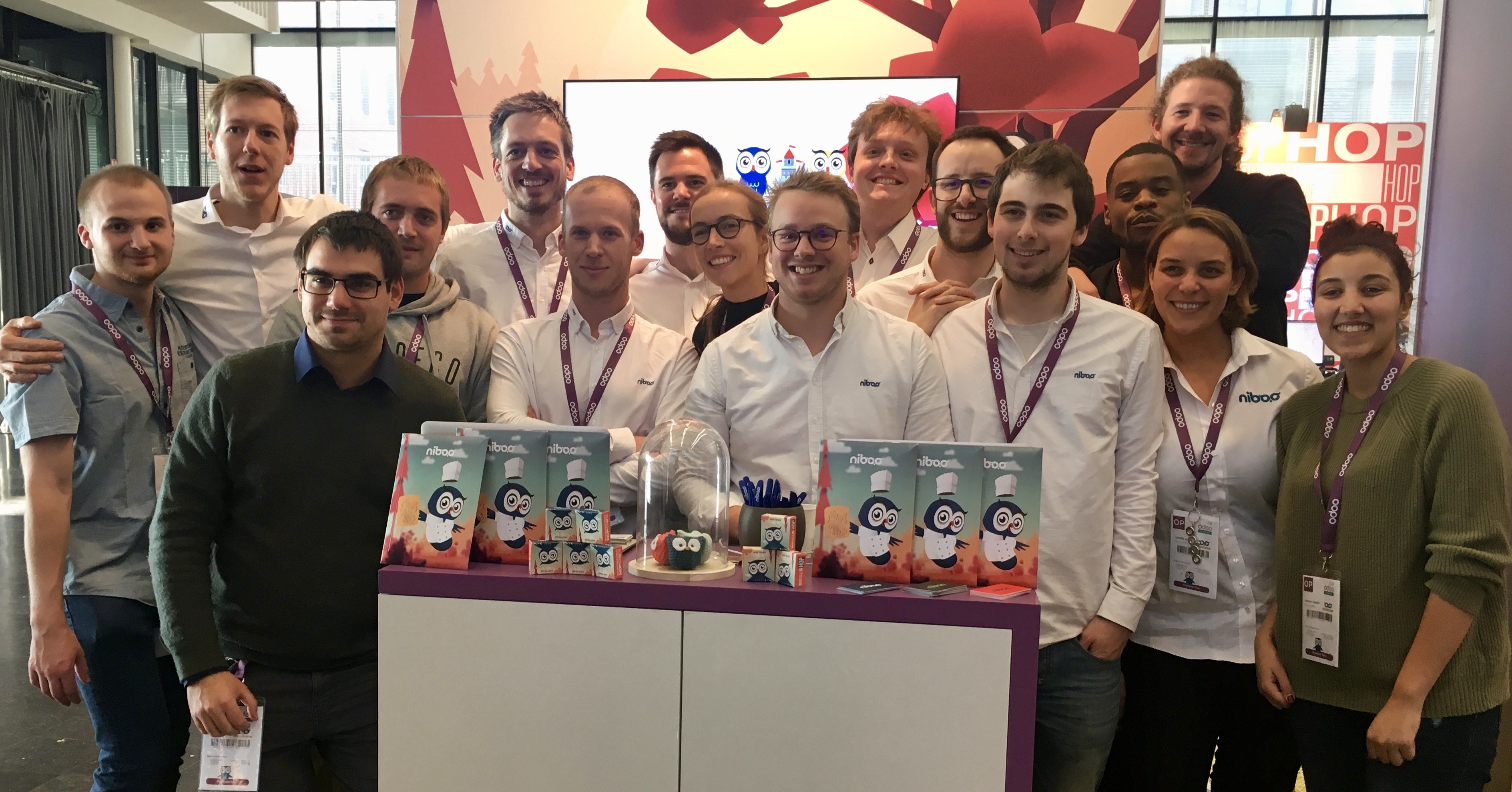 The Niboo Methodology
Niboo's methodology generally works as follows: first, a meeting is organized to get acquainted with the overall situation of the company. In this meeting, Niboo discovers the existing processes (and the current programs) used in the potential client's company.

Once the initial mapping has been done, and questions have been raised, Niboo arranges a second, longer meeting in a workshop style. Different services and departments attend the workshop, and Niboo carefully observes the proceedings and pays attention to user-stories. These stories allow Niboo to fully understand where redundancies and time-consuming activities are within the company, allowing Niboo to estimate the overall project with far more efficiency.
When a customer agrees to Niboo's offer, a Project Manager is assigned. Their first responsibility is to determine if the sales team has everything covered in their estimates, by going through a pre-analysis of the project. After that, comes the prioritization where, in collaboration with the customer, both parties will determine which modules will be implemented (and in what priority) during the first phases of the project. 
As they continue with the implementation, the overall project's advancement is carefully reviewed every few weeks, via meetings - based on the Agile methodology. On average, an Odoo implementation for a mid-sized company can range from 3 months to an entire year. All projects are unique, and their various specifics are constantly pushing Niboo to its limits, but that is exactly what the partner enjoys; new challenges. It helps them gain even more knowledge and expertise in a litany of different sectors.
A few projects that stand out include: HomeSend, a subsidiary of MasterCard, that manages monetary transactions between financial institutions all over the world. For this client, a fully customized solution was built, allowing HomeSend to create monetary corridors directly in Odoo. Another exciting project was Zen Car, a car-sharing platform, for which Niboo created brand-new iPhone and Android apps linked to Odoo, which people used to unlock their car, without a key. 
Other projects, such as Maison Dandoy and Happy Pizza (Pizza Hut's main Luxembourg franchise), were a big step forward for Niboo, as well. It led to the partner creating their very own POS system: Hophophop. Which they built on top of Odoo's hardware and software.

Implementing Odoo and Hophophop in those companies showed how far Niboo can go in the retail industry. Niboo is able to provide companies in this sector with a fully scalable package, allowing anyone to open a restaurant, bar, café, or shop within weeks, thanks to their system that centralizes all expenses and data.


The Joys of Working with Odoo 
As an ERP suited for all sectors, Odoo has enabled Niboo to discover companies from all types of industries, and meet people with all kinds of professional backgrounds. This has made Niboo's job even more interesting!

The implementation partner also admired Odoo's Open-Source aspects. This has enabled the company to be super creative with projects. They have thoroughly enjoyed pushing the limits in Odoo and discovering their limitless possibilities. Even though Niboo's aim is to remain as close to standard as possible, they still enjoy a technical challenge every now and then. 
The relationship Odoo builds with its Partners, in addition to their constant software updates and bug fixes, has made everything much easier for Niboo, especially in comparison to other editors in the market that provided little-to-no support. Despite the competition in the market, Niboo likes how all Odoo actors (from employees to Partners) create a gigantic network of people wanting to push the limits of digitalization together.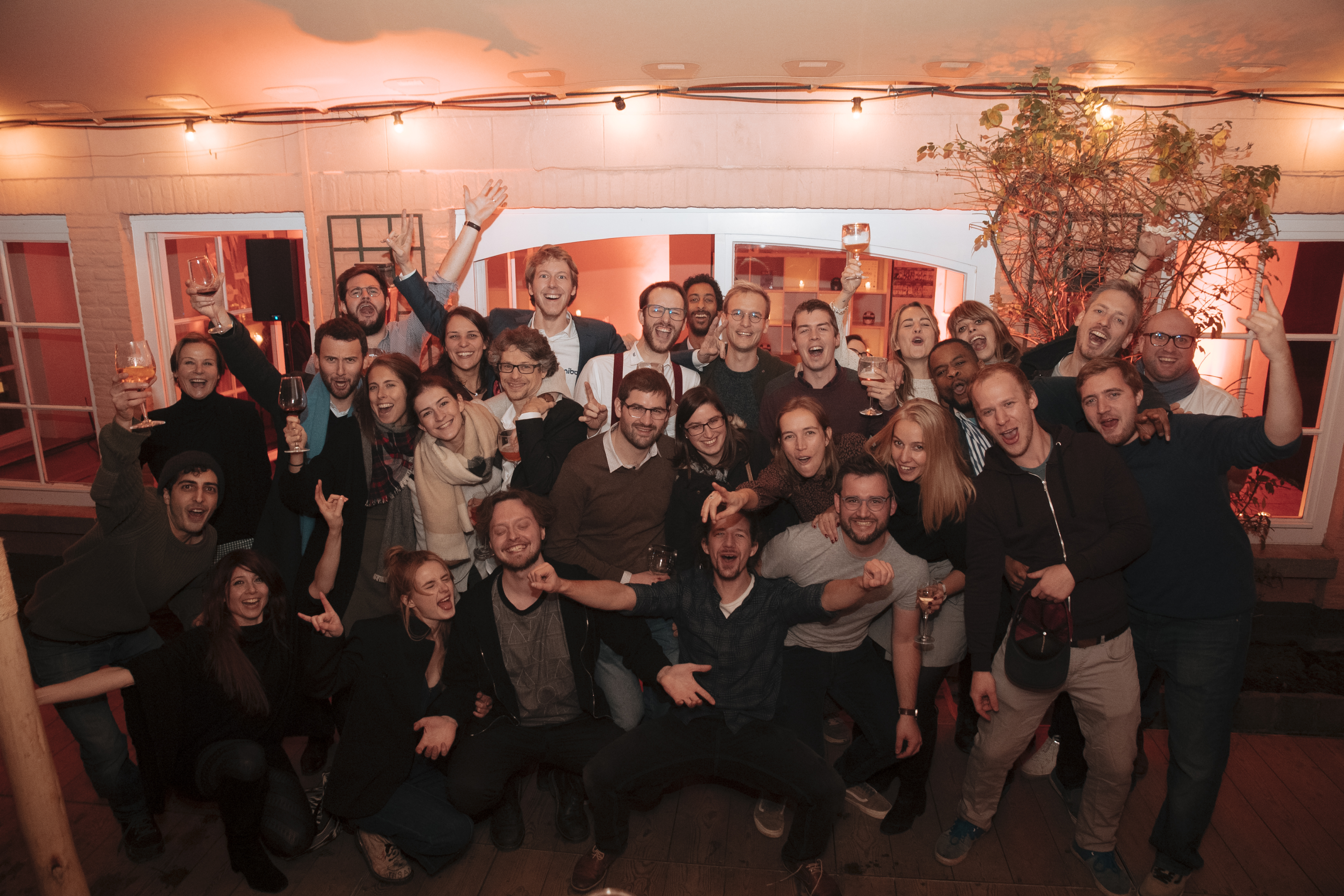 Niboo's advice to businesses that are thinking about partnering with Odoo is: "Go on! Try it, build your business, start with small clients, and stay as close to the standard as possible. Know the standard inside out, and push your technical knowledge to the max to make sure you make the right decisions when customizing. Talk a lot with your Odoo Account Manager, and call us whenever you want to discuss." 


About Niboo
Niboo provides two kinds of services. Mostly, they intervene in the implementation and customization of the ODOO solutions within companies of all sizes and sectors. They also identify and tackle key factors responsible for loss of time and productivity. They are more than Odoo developers. They also love to help businesses get stronger and more organized by providing them with impacting contacts and ideas for improvement.  Learn more about Niboo at: https://www.niboo.com/