Important event for the open source community!
The open source event of the year has come to an end. 3 days, 17 exhibitors, 90 Odoo employees, 120 presentations, 2,000 participants and a lot of great and inspiring moments can barely describe the amazing atmosphere that our community created in Louvain-La-Neuve!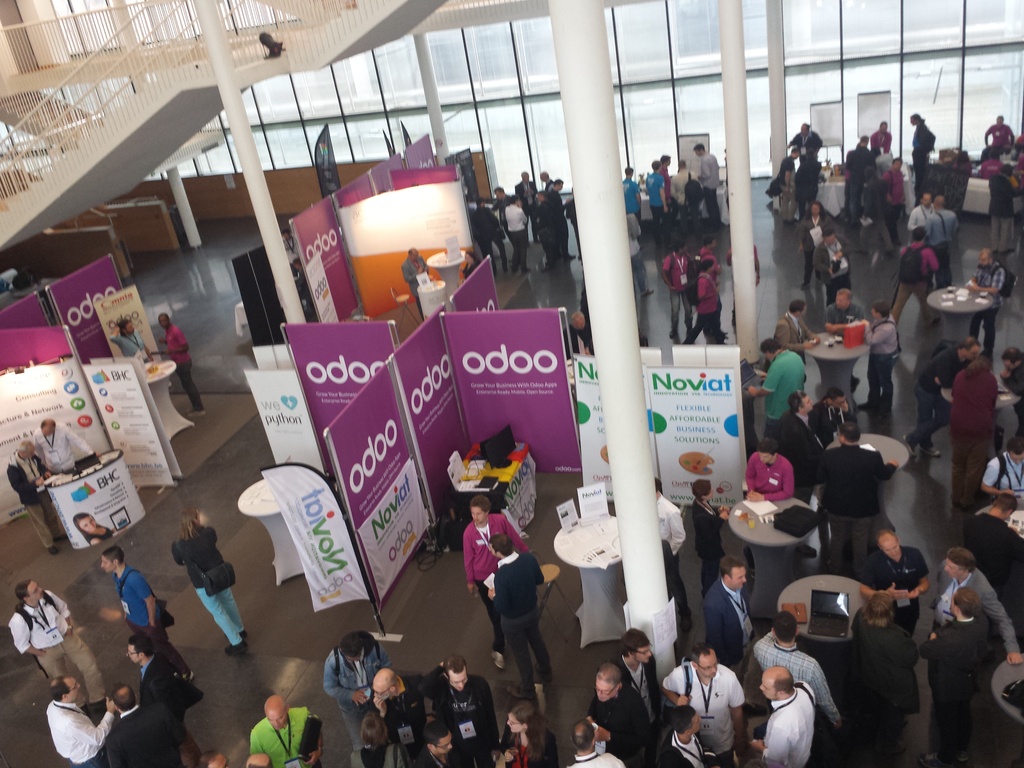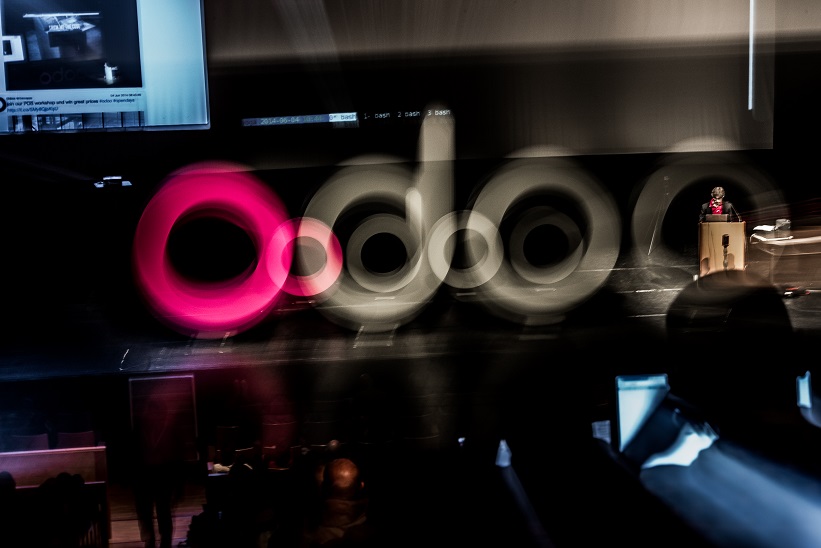 OpenERP became Odoo
During the Open Days, we said a final goodbye to OpenERP and officially welcomed Odoo - new brand with better apps and amazing services.
One need, one app. Fully integrated. Welcome, Odoo!
Odoo's amazing partners
Participants of the Open Days had a chance to visit 17 different booths in the exhibition hall and discover more about our partners' businesses and their use of Odoo.
Gold sponsors - Audaxis, PC Sol and Eezee-IT - were meeting people in their booths all day long. Silver sponsors - Noviat, Camptocamp, Acsone, Dynapps, Rack-oon and IT IS were always ready to answer any question or discuss a business idea. Bronze sponsors together with partners - BHC, Omnia Solutions, Savoir-Fair Linux, Big Consulting and Technifutur were present every day and welcoming interested participants.
On Wednesday, people could meet our partners ICHEC-PME and FJE; on Thursday it was Regional-IT.
Exhibition hall was a big success and for the next year, we are planning an even more interactive exhibition with workshops and demos!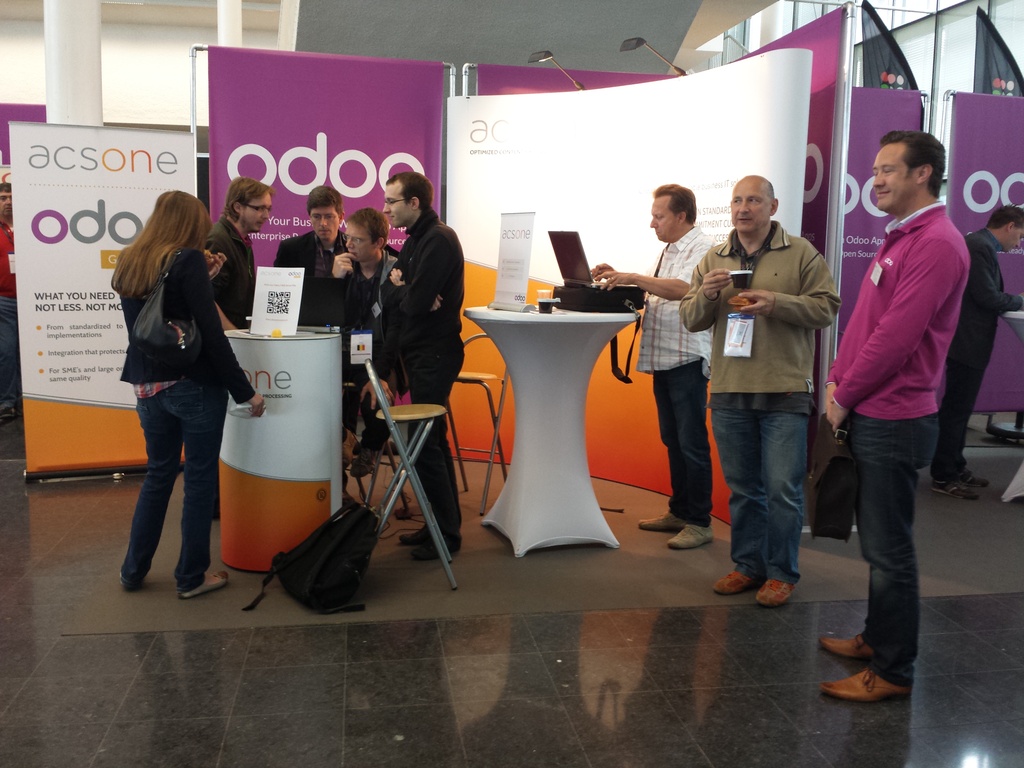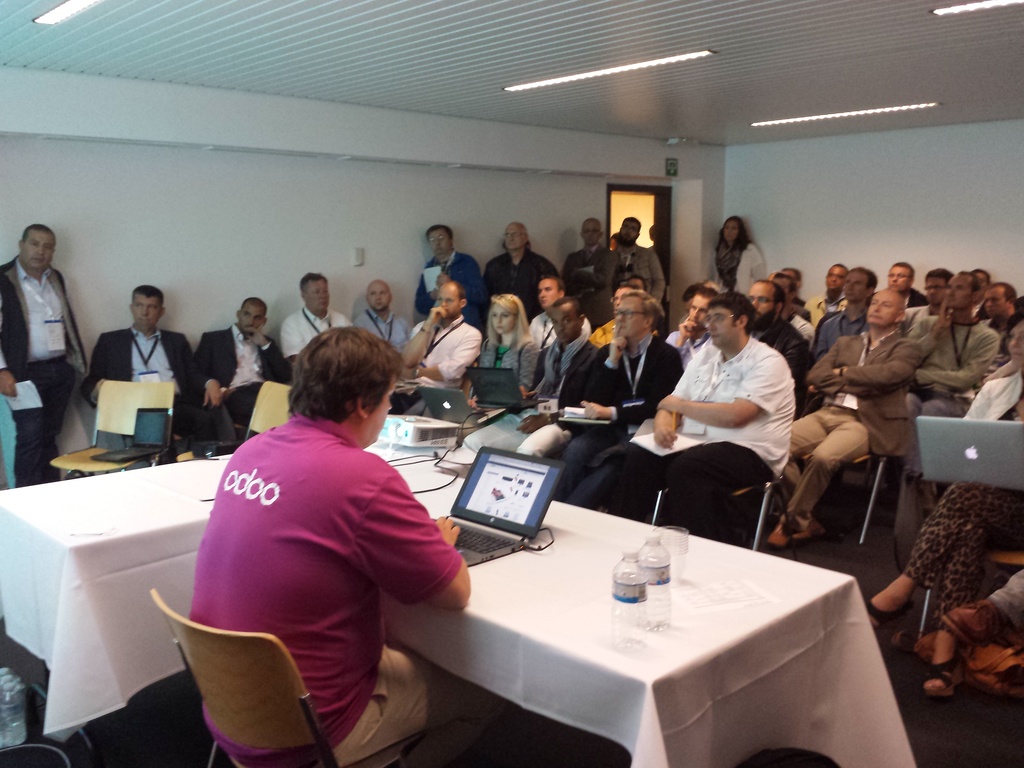 Quality talks from A to Z
Inspiring speakers from all around the world, as well as experienced Odoo staff, were giving talks in 7 different tracks and covered variety of topics:
- Business for partners
- Business sessions
- Discovery track
- Framework sessions
- Functional sessions
- Apps Developers
- Workshops
In each track participants had the opportunity to gain great insights.
Odoo as a business management tool
Many companies came to testify about their business needs and about the solution provided by Odoo. Mathieu Bouhy, Sales and Marketing Manager at Elneo, explained how his company is using Odoo for their internal processes: Sales, CRM, Warehouse management with 10,000 articles, ... 
Odoo offers flexible suite of business apps; it can be implemented in various companies and industries. For example, Salah Mohamed Ali Hassan presented his work with Odoo for the electricity sector at Sudanese Electricity Distribution Company and Guy Christiansen shared his feedback about the implementation of Odoo in Alpinter.
More than 30 sessions were presenting direct cases of Odoo usage in various companies.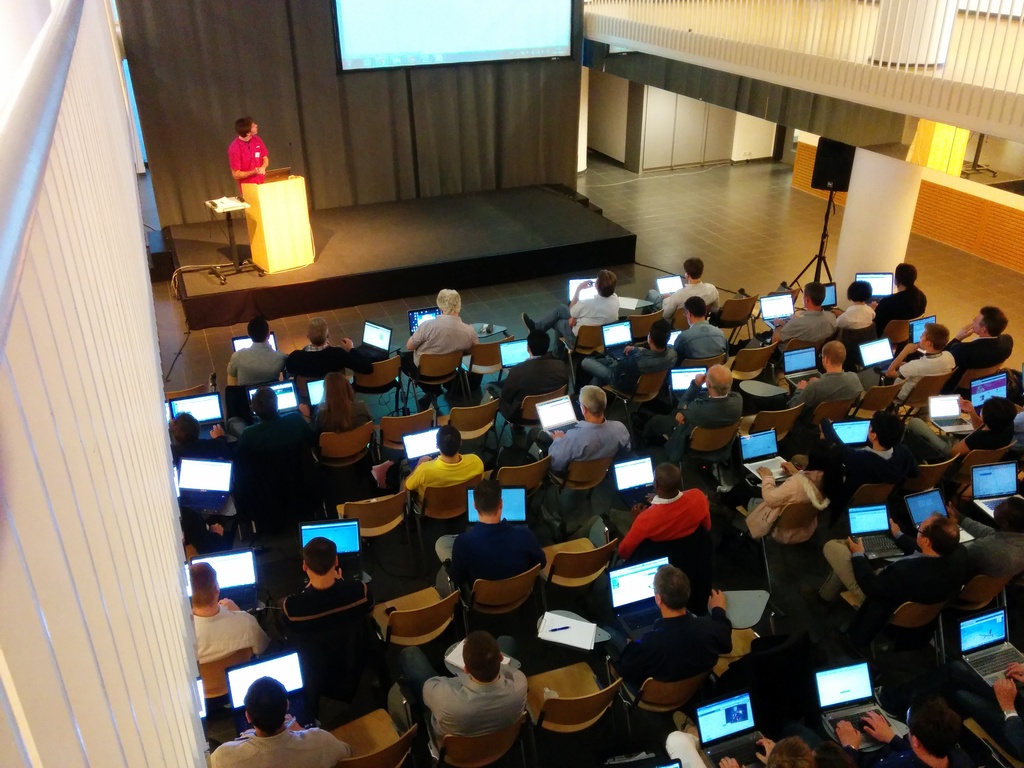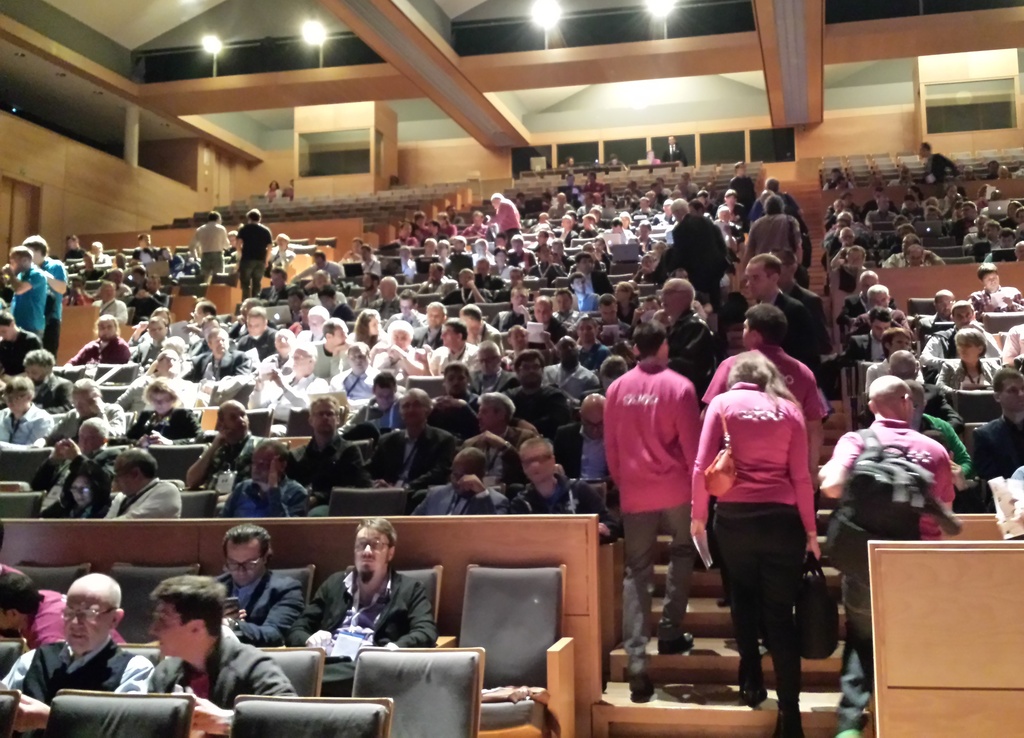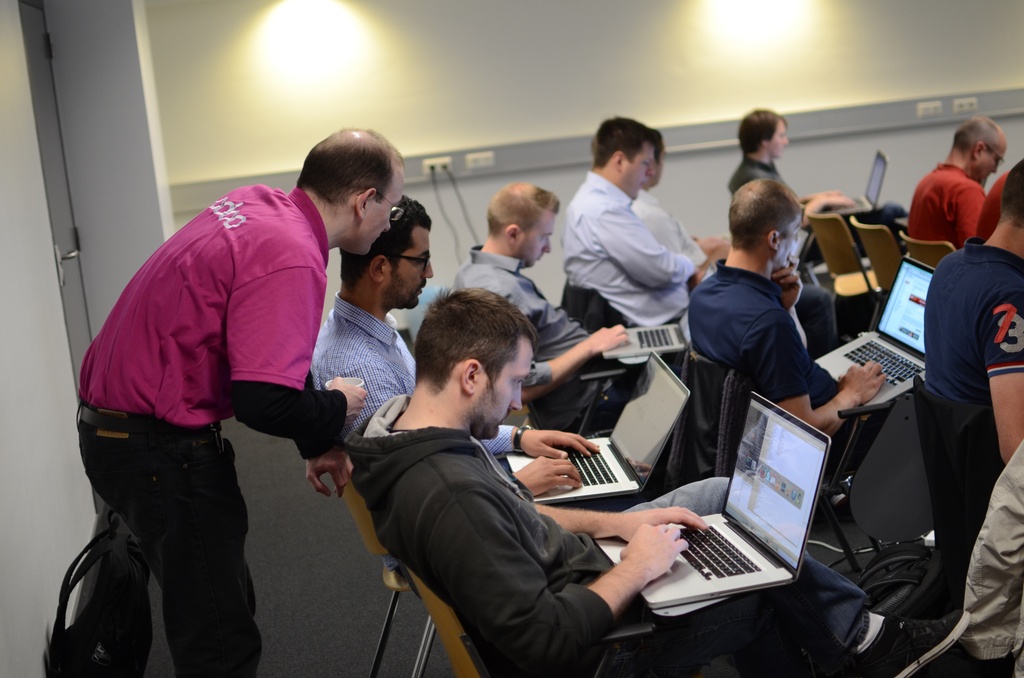 All functionalities at a glance
5th edition of the Open Days introduced brand new features like the new inbound marketing apps. Discovery sessions and functional sessions were really popular and had the highest attendence. 
We also presented how easy it is to implement Odoo Point of Sale. 
Framework development for a better web interface
What's the core value of a great app? Well written lines of code and a clean web interface. From "How to develop V8 frontend modules" to "Webdesigner tutorial", Odoo experts presented the best tips on how to build great apps.
In 44 different technical sessions and in live streaming on Youtube, people were able to learn more about "The Odoo online platform" or "Business Intelligence: How to develop cube views for your own objects". 
Catch up on the framework sessions on our Youtube channel:
Day 1 
Day 2 
Day 3 
You can find photos from the event on our Facebook here and here.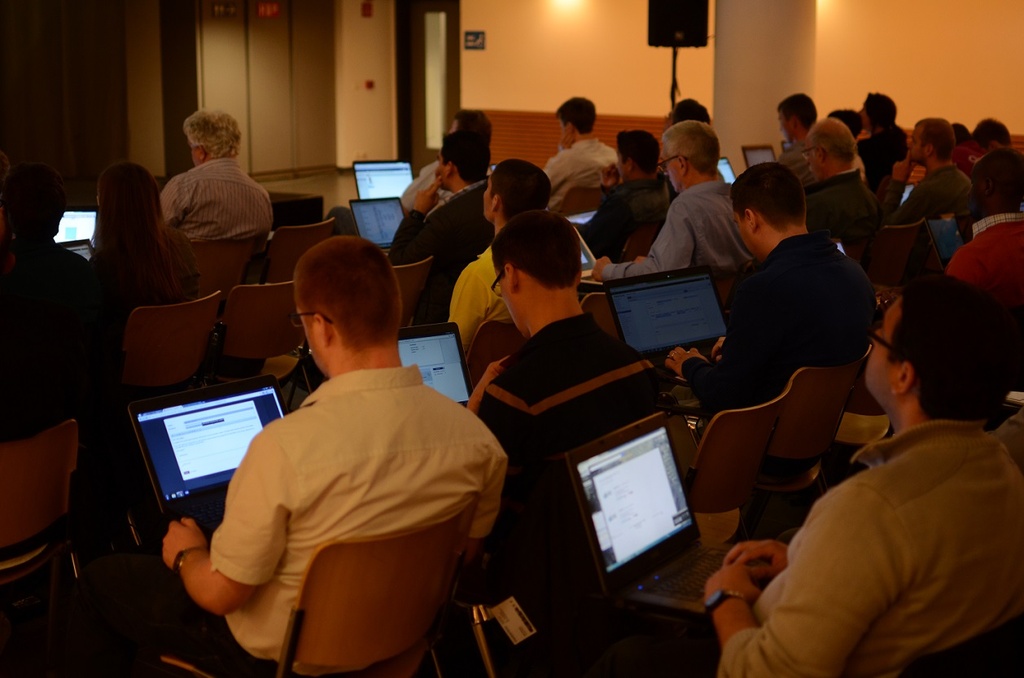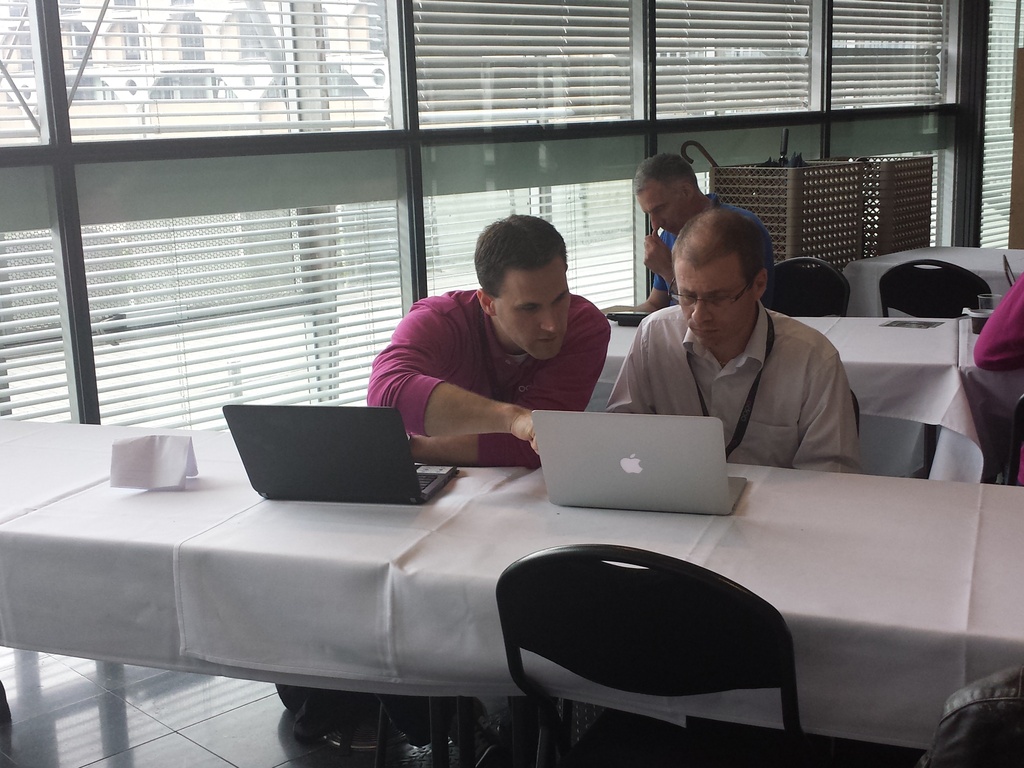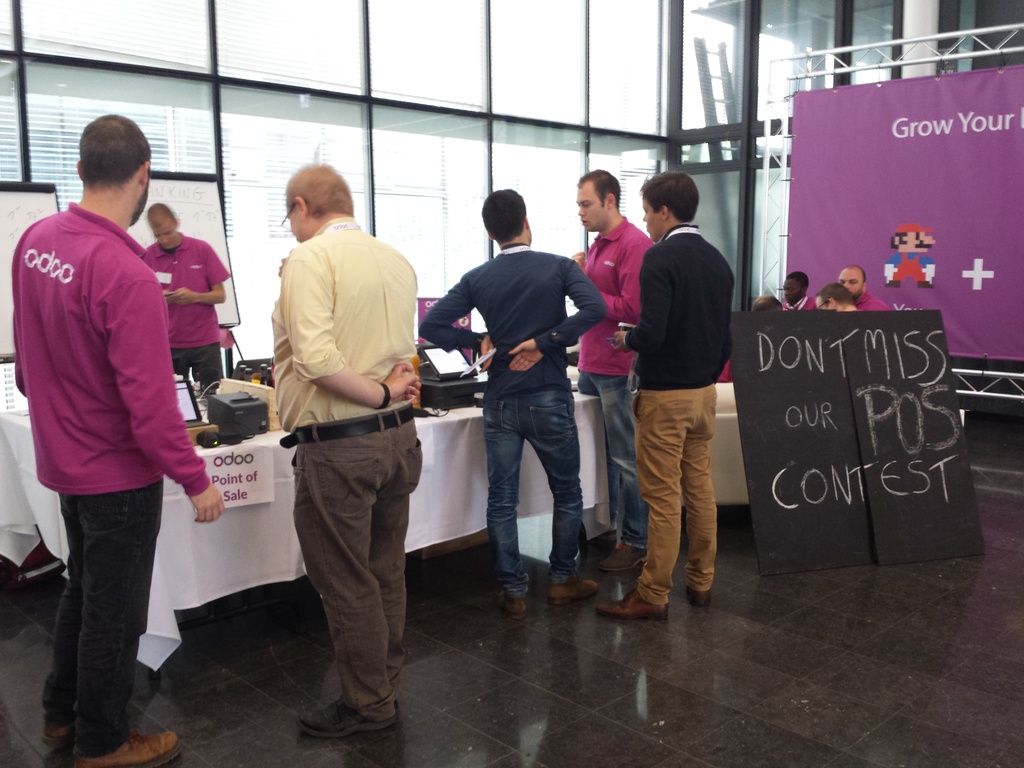 Odoo workshops
Odoo staff offered 3 interesting but also pretty challenging workshops.
Participants had a chance to try and design the Warehouse Management flow on their own and see its use in practice.
Point of Sale was the most popular workshop. Participants were trying to reach the best score by completing all tasks in the shortest time possible.
Website Builder attracted 30 small businesses that left the event with a brand new website! And everybody else could follow the website creation in real time.
Open Days 2014 in numbers
Have a look at our little infographic about the Open Days - How many visitors attended? How many presentations took place? How many people followed the live stream? How many pages view did Odoo get?
Find out all this and much more.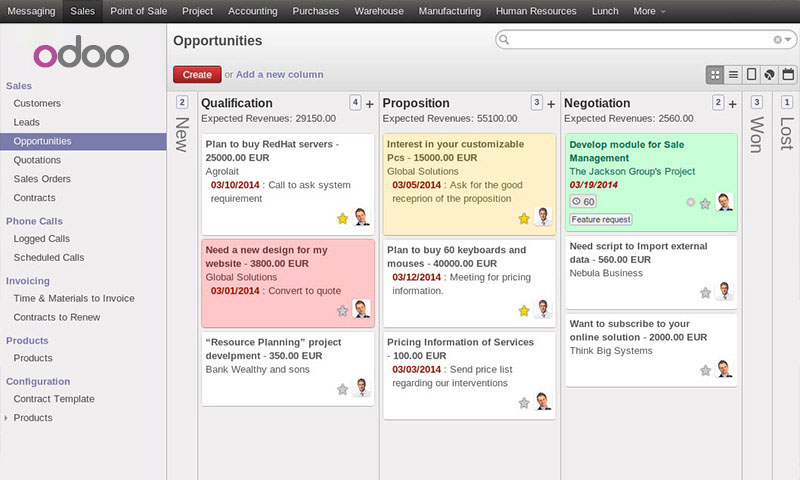 Odoo version 8
Everybody is excited to see Odoo V8 which will be launched in July.  
The V8 training sessions and the presentation of all the new features in Odoo V8 were among the most attended and appreciated talks during the Open Days.

Stay tuned for the release of Odoo V8!
Even bigger and better in 2015
We have just finished the Open Days 2014 and we are already starting to prepare the 7th edition for 2015!
Make sure to mark it in your agenda:
Next edition of the Open Days will take place on 3-5 June 2015 and we're already looking forward to welcome you all!

I like Odoo!
Our partners, end-users, developers and basically the whole Odoo community already like Odoo!
Do you like Odoo?
Are you ready to take your business to the next level?
We're always ready to help!