Bigger and better than ever
First day of the Odoo Open Days has started in rainy Louvain-La-Neuve.
We said official goodbye to OpenERP, an amazing brand that was with us for many years. But it's time to explore new horizons, beyond ERP.. and so Odoo has rised.
Amazing new brand, new color, new website, new challenges to overcome and new goals to reach.
Busy first day
More than 1000 participants joined us today to welcome Odoo. Our partners, our clients and many others have come to discover Odoo and learn more about the upgrade to V8.
We are offering 7 different track full of interesting presentations - everyone can find something in our rich agenda.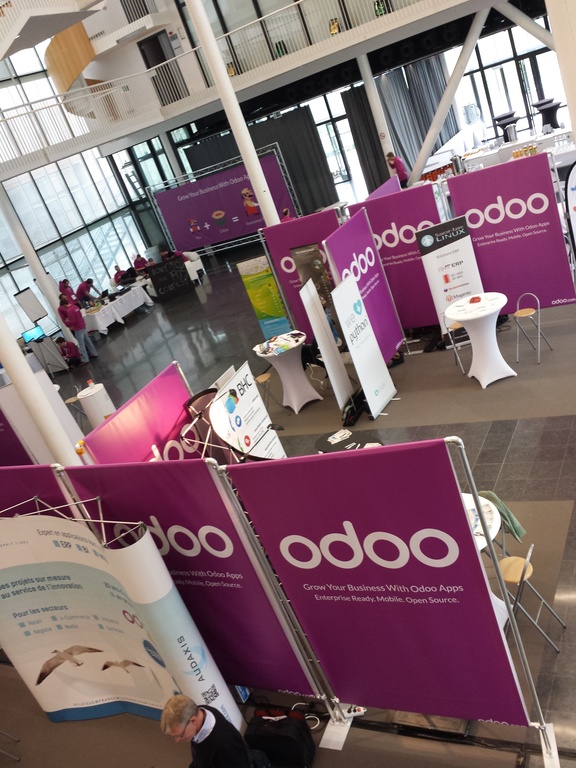 You can follow these tracks:
- Business for Partners
- Discovery Sessions
- Workshops
- Functional Sessions
- Business Sessions
- Framework Sessions
- Apps Developers
You can find
more details in the agenda
.
-
Odoo Workshops
We will build your website in 30 minutes! Come to our stand Website Builder and we will help you to create an amazing website - content, design, functionality, everything included.
Or you can visit our Point of Sale workshop and see the real-life demonstration of its use.
Stop by our Warehouse Management workshop and discover all features and improvements that we have implemented. Try the create the flow yourself and if you succeseed, you can win a price!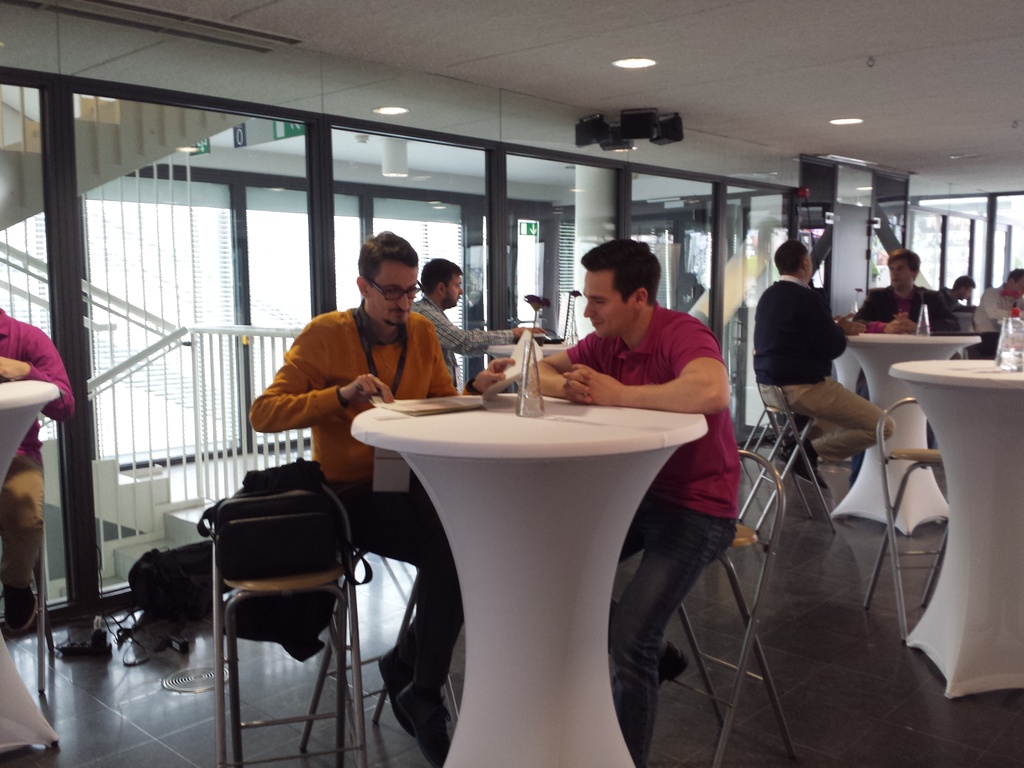 Catering
Premium ticket holders are enjoying lunches and coffee breaks in a VIP area with an access to the terasse.
Tonight we will have a special barbeque event with delicious Belgian beers - even rain won't stop us.
Interesting Talks, Amazing people and much more
Open Days are a great place to learn more about Odoo and how our integrated business apps can help you to grow your business. And not only that! It's the best place for networking, meeting new people and discovering new business possibilities.
Our amazing marketing team is making sure that everyone will enjoy this event to the fullest.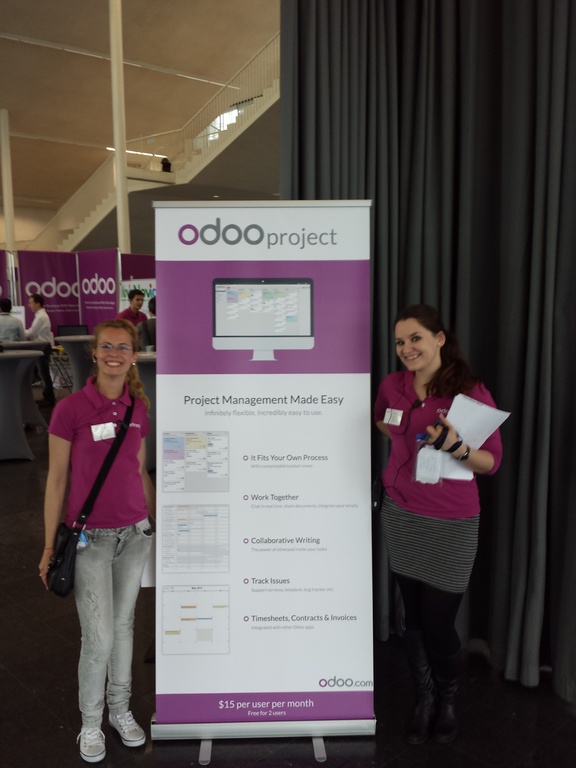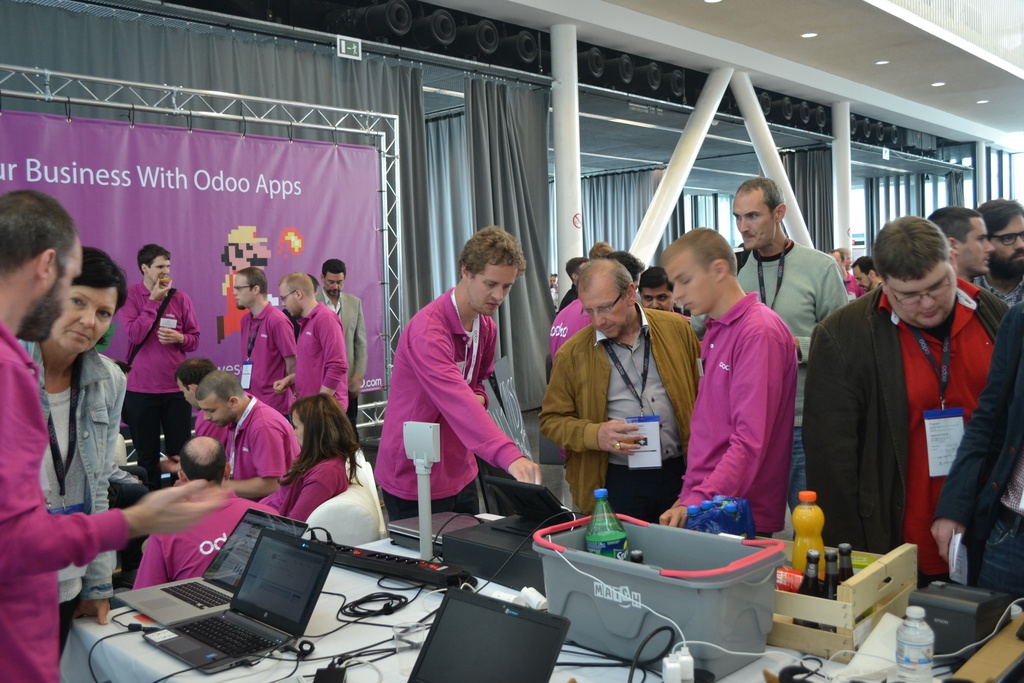 Live Stream
If you didn't manage to join us in Louvain-La-Neuve, no worries! You can follow the main talks live on our youtube channel and follow our Twitter to get the latest updates.
Let's make this event THE open source event of the year! 
Are you ready to take your business to the next level?
We're always ready to help!