Integrate bpost, the national Belgian post, into your database!
Nope, the world of delivery is not limited to UPS, DHL or Fedex. In Belgium, we have bpost! It was time for Odoo to spotlight its national post. The bpost connector is available in Odoo! If you already have a bpost account, you can start right now! Needless to say that the connector is integrated with other Odoo apps: Sales, eCommerce, Inventory. That's the beauty of our Management Software!
What's great about it?
Good news for e-Shop and manufacturing companies, the bpost connector will help you for any delivery!
How? Well, first of all, you can easily calculate the cost of delivery. As soon as your product is set up with its weight, the delivery price is computed based on the total weight of all the products listed.
For example, you can do this through a quotation from the back-end.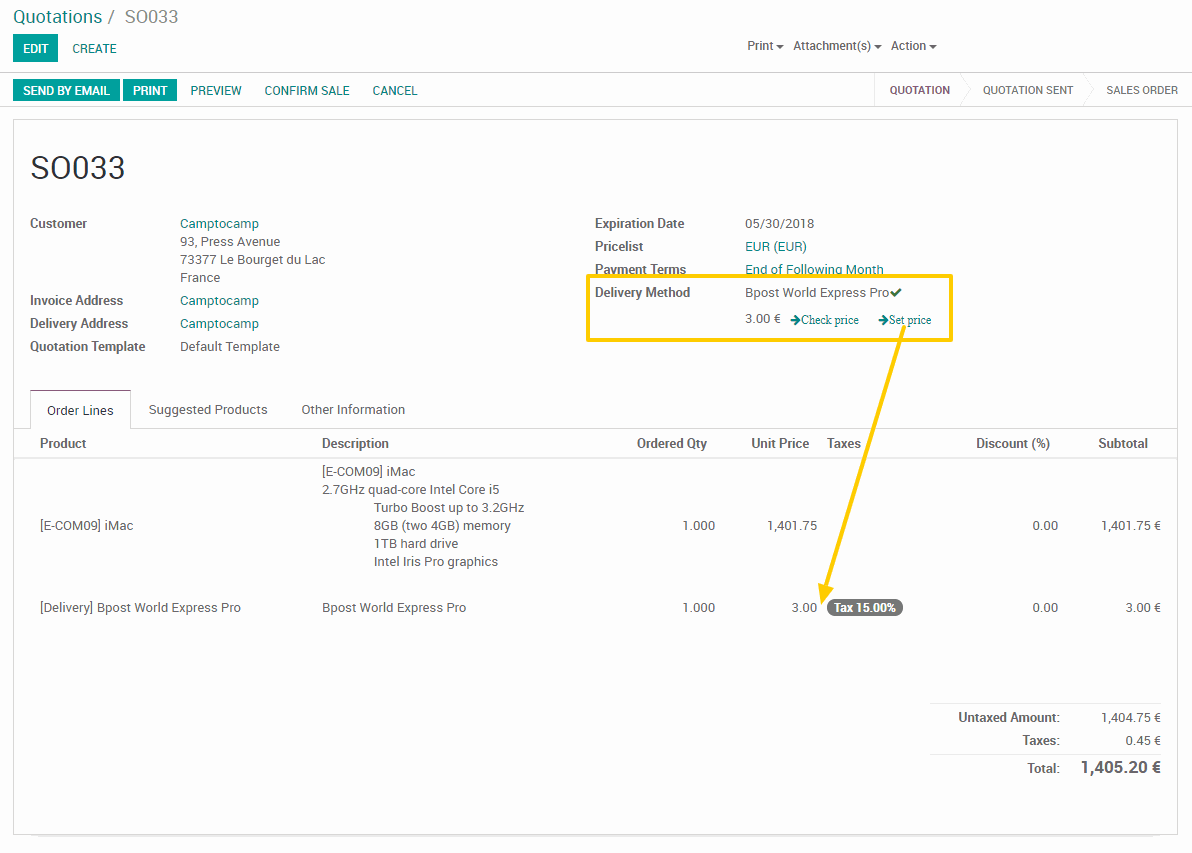 From the front-end, on the website, the visitor can choose the delivery method: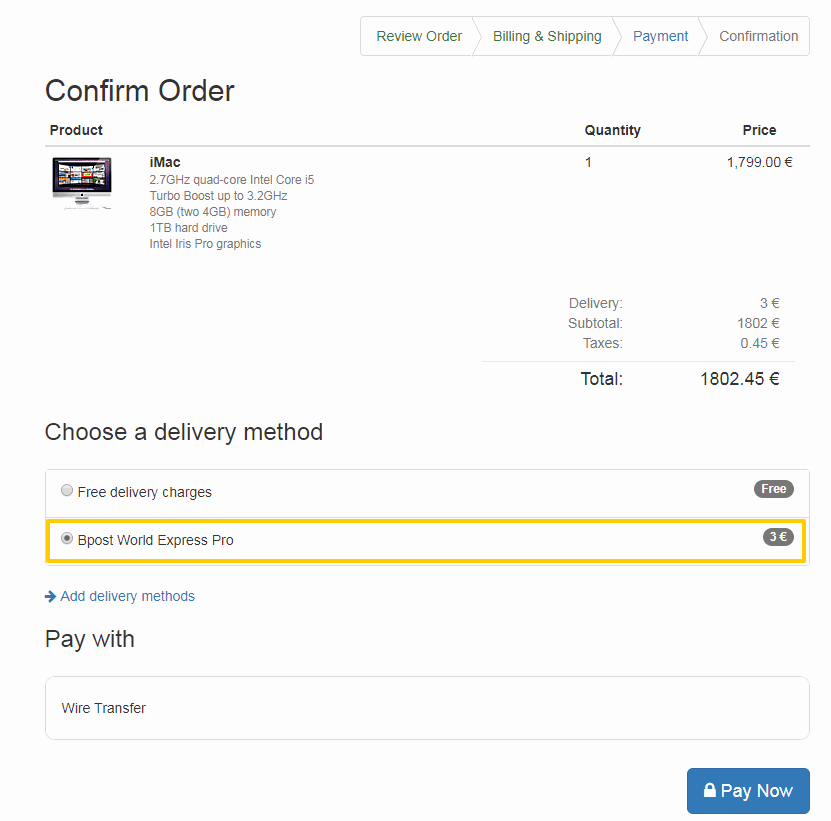 Once the order is validated, the connector eases the work for your colleagues working in the inventory. In a single click, the delivery slip is printed and bpost is automatically notified that they have to come by to pick-up the goods.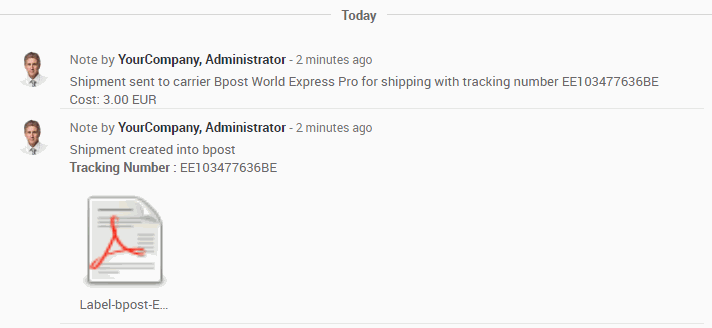 The customer can follow the delivery journey thanks to the
tracking number
. From their customer account, your client can see the number and track it from the bpost website by a single click, isn't it great?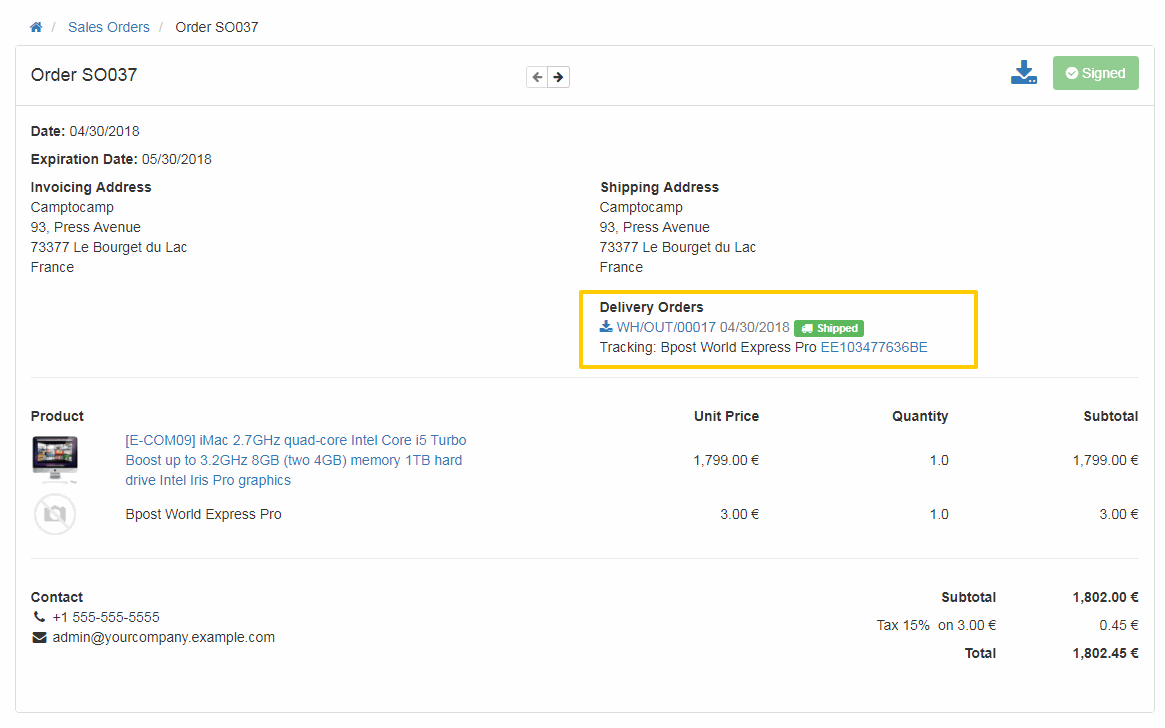 So, all-in-all, this connector can really change the life of a Belgian company. It eases all the steps to send a parcel away! 
How to get the bpost connector?

Upgrade to Odoo 11.
The bpost connector is available with Odoo 11. So first of all, make sure you are on the right version of Odoo. 
- Online clients (using the SaaS) can go on "My Odoo.com Account" and click on the "Upgrade" button. All the steps are details in our documentation. 
Install bpost connector. 
Once you are in Odoo 11, or if you are already working with Odoo 11, you need to install it from your database.
From the App switcher page, click on the icon "Apps". In the search bar, type bpost and click on "Install".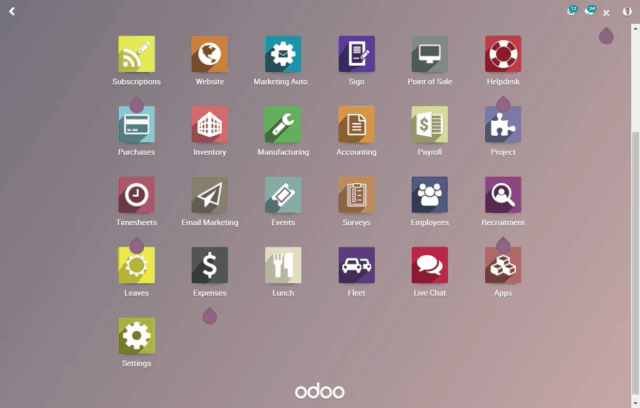 For new customers
If you don't have an Odoo database yet, it's time to give it a try! Start now and remember, the first app is free!
Are you ready to take your business to the next level?
We're always ready to help!