Great new feature coming with Saas6
Odoo is an outstanding solution to help small companies growing their business. But it also perfectly meets the needs of multinational companies. We have developed a new feature to help you grow your multi-company business.
If you buy or sell products and services between different branches within your conglomerate, our new features will ease the process. Odoo will help you handle your inter-company movements from the first step to the last.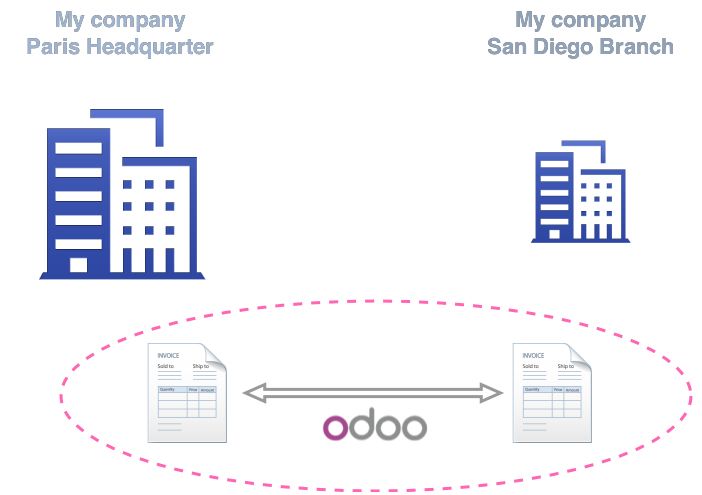 1. Purchase orders and sales orders will be related. If a company within your group creates a purchase or a sales order, the corresponding document will be automatically created for your company. All you have to do is check that everything is correct and confirm the sale. 
It's easy and quick. It can be even smoother if you allow automated validation on your sales and purchase orders. Odoo will take care of the whole process, from the quotation to the invoicing and accounting.

2. If you only want to handle the invoices/refunds, we've made that possible. 
To help you through the process, two new options will allow you to share partners and products within the group.
Odoo keeps innovating, in order to help you focus on your managing your company rather than staring at your computer screen.
Follow our blog and our Twitter account to find out more about upcoming features and improvements through the latest Odoo R&D peeks.
Subscribe to Odoo Newsletter
Get the new blog post directly in your inbox
Are you ready to take your business to the next level?
We're always ready to help!