Let me introduce you to AdSpike, an innovative app to help marketers to reduce spending on Google Adwords while increasing conversions, clicks and revenues. In my company we saved €19K in November 2014 or about 35% of our annual budget. What companies wouldn't like this?
What AdSpike actually does?
At Odoo, we run dozens of campaigns on Google Adwords but we chose to start using AdSpike on just a few campaigns. For example - on a specific campaign that we optimized, the app automatically adjusted the average CPA (or CPC) to the lower cost for us and, at the same time, it enabled us to boost our conversions (or clicks) with a clear view of savings and expected gains. Moreover, AdSpike includes smart algorithms to A/B test our keywords, add long tail keywords, detect 404 errors on some landing pages and other optimization actions. 
That's how simple it was to stop throwing money down the drain and start aligning good bidding with good ROI.
Human vs Machine
Is this another step towards a world where machines will eventually replace mankind? Certainly not. AdSpike is a complementary tool that improves efficiency by helping to fine tune the ad copy and optimize landing pages. We still have our brains for working on strategic actions like goals, creating new ad copy, approving changes and adapting keywords or budgets where necessary.
Why did we start using AdSpike? 
We needed this efficiency in our lead acquisition team. In the very beginning, we thought that it was nearly impossible (or at least difficult) to reduce our costs on Google Adwords: too much competition, time consuming, tedious, etc.
But after a few days of hard thinking, we came up with simple algorithms to crack the issue we were facing and that a lot of companies face too. Finally, we managed to create this app to help us to automate optimization tasks and save time on Google Adwords.
The mechanism is quite simple for the end-user - that's why I really love it and why Google Adwords users who tested the app love it.
Marketers? Ready, set, go!
And I hope you will love it, because as always, we really wanted to make things simple but meaningful. That's why in 5 clicks, every marketer can start to optimize their own Google Adwords campaigns.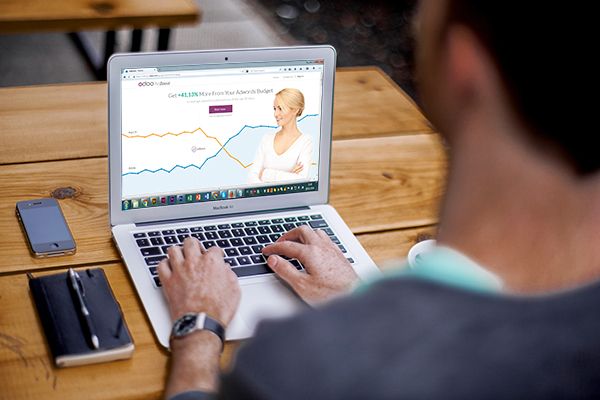 Go to adspike.com where you will find information about the app.

Sign up and link your Google Adwords account. This step will enable AdSpike to pull the useful information from Google.

Choose your optimization objectives: that can be traffic generation or conversions optimization.

Click to view the optimization suggestions on selected campaigns.

Finally, approve optimizations and you are ready to benefit from daily reductions in cost and much more return on your adword budget!
Why don't you give it a try on your own campaigns? It's free for 30 days and you can extend your free plan thanks to our referral program. 
I will be happy to help if you have any questions, just drop me an email. 
Are you ready to take your business to the next level?
We're always ready to help!