Odoo is thrilled to announce this year's nominees for the Odoo Awards!
27 Partners & 6 Collaborators
The annual Odoo Awards Ceremony is our way of honoring starters and partners that have best embodied the Odoo values and spread the Odoo concept globally. We're looking forward to the exciting moment when we announce this year's Award Winners during Odoo Experience 2018, our biggest event of the year!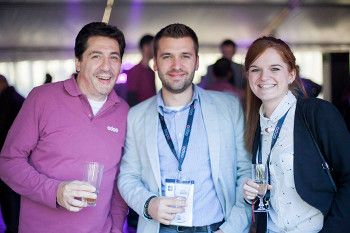 Odoo truly values the collaboration between partners, customers, and the Odoo community as a whole, and therefore the Awards Ceremony has become an important part of our flagship event! The goal of this ceremony is to reward the most successful partners and collaborators each year, and to acknowledge the importance of the Community to Odoo's continuous growth and success.
Every year the Nominees are divided into different groups depending on the region. This year we've decided to have separate groups for Europe, the Middle East and Africa, but the others will remain the same as previous years. Our Partners will be competing in two categories, Best Starter and Best Partner. This year we have 27 Partner Nominees, plus 6 Contributor Nominees who'll be competing in the categories, Best Translator and Best Contributor. 
Partner Nominees will be judged on criteria such as; turnover and growth (number of user licenses), commitment, mindset and client retention rate.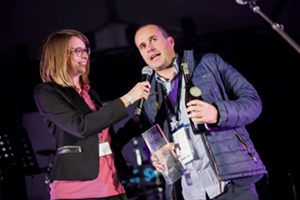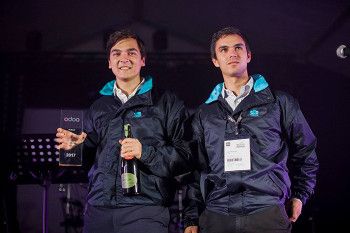 Our Nominees come from all around the world and various backgrounds, but what they all have in common is the strong business model, flexibility, and openness, which has become synonymous with the Odoo brand. 

The Award Ceremony will be taking place in the evening on Thursday, October 4th, and it will only be accessible with a Premium Pass.  
Come join the Odoo team, this year's nominees and winners, and the Odoo community, for an unforgettable evening!

The Nominees for this year's Odoo Awards are:
BEST TRANSLATOR
Yenthe Van Ginneken

Alina Lisnenko


敬雲 林

BEST CONTRIBUTOR
Jairo Llopis

Wolfgang Taferner

Florent Mirieu de Labarre

Americas Region
BEST STARTER AMERICAS
SYSTEG

TDT Consultants

WeDoo
BEST PARTNER NORTH AMERICA
Bista Solutions


Confianz

VCloud9


BEST PARTNER LATAM
ADHOC

Business Analytics Consulting Group

VAUXOO

APAC Region
BEST STARTER
Autochip India       

Emipro Technologies


Foss Infotech  
BEST PARTNER
Solnet Solutions

Elico Corp


WilldooIT

EMEA Region
BEST STARTER EMEA
ITSS Solutions

OdooAdvantage Ireland

Grant Thornton

BEST PARTNER EUROPE
BEST PARTNER MIDDLE EAST
IntelliSoft Software

OdooTec


Slnee
BEST PARTNER AFRICA
erpSOFTapp

eTech

Strategic Dimensions