Country: United States
Industry: Wireless Technology Manufacturing
Apps Implemented: Accounting, Contacts, eCommerce, eSign, Inventory, Mass Mail, Payroll, Purchase, Sales, and Website
Number of Users: 2 Users
Implementation Type: Odoo 10 Enterprise

Wireless Cables Inc. was founded by Juergen Kienhoefer in Santa Cruz and incorporated in April of 2003. Created with the intent to expand the capabilities and range of Bluetooth technoloy, Wireless Cables found itself high atop the new industry wave. The opportunties were there, but their back-end systems were not. Over time Wireless Cables Inc. reached a moment of decision, continue business as usual - plagued with disparate systems, noncommunicating interfaces, and lots of manual entry, or make a change. Here is their story.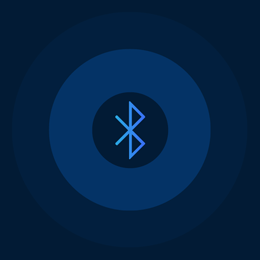 A Brief History of BlueTooth
In 1989 a short-link radio technology was created to develop wireless headsets by the Swedish telecommunications company Ericsson. In 1994, its intended uses were expanded to connect cellphones and computers. By 1996, Ericsson, Intel, Nokia, Toshiba, and IBM realized how valuable the ability to wirelessly link cellphones and computers would be if there was a universally supported standard for connecting the devices. 
This soon led to the creation of the Special Interest Group (SIG) that would help bring Bluetooth technology to its current day level of ubiquity. Bluetooth technology was named after Viking King Harald "Blåtand" (BlueTooth) who brought together warring tribes of Norway and Denmark much like the members of this SIG united cellphones, computers, headsets and any other devices that could support a wireless link. Since the mid-90s the Bluetooth industry has exploded into the consumer market with many experts projecting sales in the Bluetooth Beacon Market, Bluetooth Speakers Market, and Internet of Things (Iot) Market to rise into the billions in the coming years. 
In 2001 Juergen first encountered Bluetooth 1.0 working at Delphi trying to use the technology for voice recognition. At this same time he noticed that all of the smartphones coming out at the time used Bluetooth technology, meaning that millions, if not billions, of devices were supporting and creating this relatively new infrastructure. He quickly saw its huge market potential. For Juergen, Bluetooth has always a question of range. With the clear pursuit of range in mind, he set out to answer that question. Today Wireless Cables Inc. is the global leader in long-range Bluetooth devices.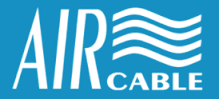 AIRcable™, the official brand of Wireless Cables Inc.  
New Markets and Opportunities Pose New Challenges
Wireless Cables Inc. was founded by Juergen Kienhoefer in Santa Cruz and incorporated in April of 2003. Wireless Cables Inc. designs, manufactures and sells Bluetooth-based wireless products under the brand name AIRcable™. These products can serve as wireless accessories for PDA's and laptops, wireless serial and USB cable replacement products, proximity marketing solutions, and custom product development. Their vision is to make life simpler for people through insightful applications of emerging technologies. In the 15 years that Wireless Cables has been in business their products have grown with the increasing demands for wireless solutions. Since its creation, it has become a major and unique player in the long range wireless technology space.
Wireless Cables produces products that have increased the normal 10m range from existing Bluetooth devices by factor 10 or more. This expands the capabilities of these devices into previously unexplored applications such as industrial sensors, data collection, medical applications, home automation, and many other business and consumer use cases.  Their focus today is towards Bluetooth Low Energy (BLE) and Bluetooth mesh. While this new fully secure radio-based technology has become standard in all new smart phones, it is quickly becoming increasingly utilized in business operations across a wide range of industries.
For Wireless Cables Inc., this shift in focus brought about the opportunity to expand their wholesale and industrial markets. Wireless Cables has set its sights on emerging markets for asset tracking, proximity marketing, consumer markets for light switches, and IoT (Internet of Things). Imagine being able to communicate via Bluetooth to a stadium full of smartphones from a single radio. That's one of the many future applications of Bluetooth technology. While these emerging markets have led to unprecedented demand for Bluetooth technologies, for Wireless Cables Inc. this also meant infrastructural expansion and thus new challenges in managing their operations.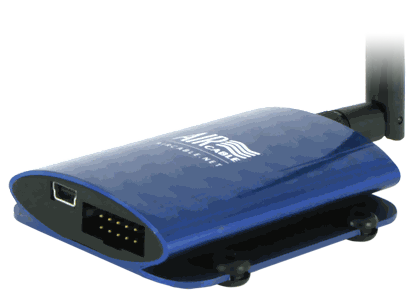 AIRCable Long Range Host XR4
Why Wireless Cables Inc. Went with Odoo

Back-end processes had always been a big challenge for Wireless Cables Inc. Before implementing Odoo, Wireless Cables was juggling with a multitude of non-integrated tools such as customer online purchasing, website management, payment processing, product shipping through various carriers, bookkeeping, payroll processing, manufacturing ordering etc. Keeping the data and logs consistent was a nightmare for them with manual double-entry data management being a daily issue. Since the company started in 2003 it had faced the challenge of dealing with a website and eCommerce function that integrated with QuickBooks. In the fall of 2015, after years of QuickBooks related difficulties, they sought an integrated solution that would save them time and keep all of these processes organized within a single interface.


With Odoo, Wireless Cables Inc. now has all of the tools needed to smoothly run their front to back-end processes on one connected system. Odoo helped create a professional front-end for Wireless Cables' web presence, with inline website editing to quickly add content and product updates in real-time. Adding eCommerce made shopping, payment processing, and shipping easy and enjoyable for their customers. Additionally, the integration of the Odoo marketing tools with other apps added the possibility for inter-app analytics, saving time and enabling them to gain greater insights into their metrics and sales trends. The SEO management tool helped Wireless Cables boost their visibility on search engine results to target the right customer for their products. The largest back-end challenge that they faced was related to statement reconciliation. Before implementing the Accounting and Inventory apps, a manual process was required to track and reconcile all aspects of the sales process from order to assembly to purchase to shipment to accounts receivable. Odoo Enterprise provided all of the tools that Wireless Cables needed to manage every aspect of their business. 
The apps that Wireless Cables uses are: Accounting, Contacts, eCommerce, eSign, Inventory, Mass Mail, Payroll, Purchase, Sales, and Website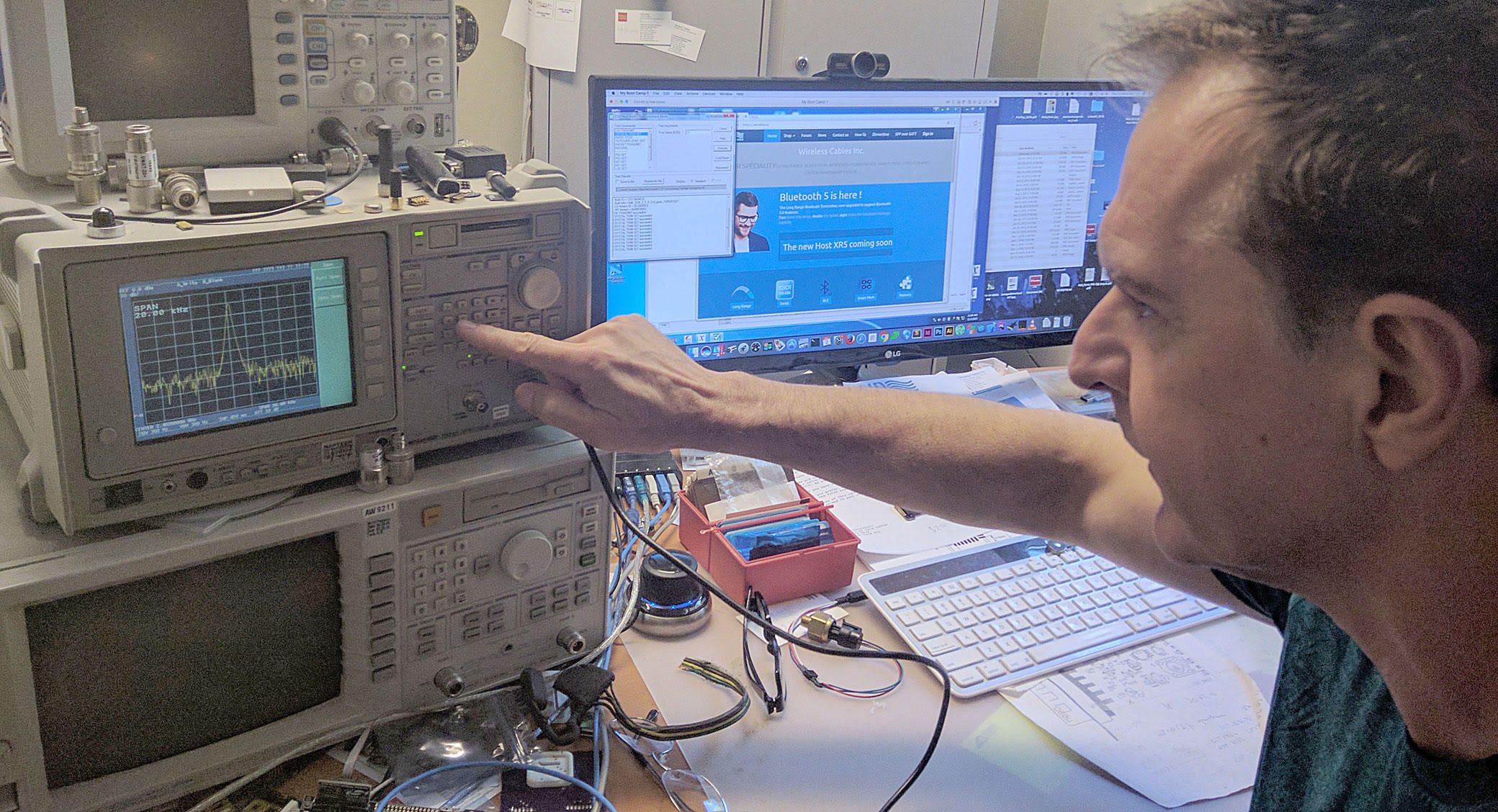 Juergen calibrating AirCables Products in the lab
Impact Quantified

Within a short time, Juergen saw the benefits of an integrated solution. Odoo was able to simplify the back office work so that he could direct his time and energy towards the more important aspects of the company. Specifically, they were able to reduce their expenses for back office management and bookkeeping by 64% and focus much more on communicating with their customers. With the saved time from an intuitive software solution, Juergen was able to publish an average of 2 technology articles per month, keeping him more engaged with his industry and less focused on data management.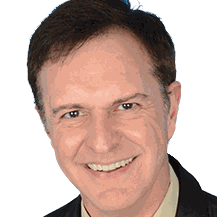 "Odoo provided us with the freedom to engage more with our customers. Not just from the time we save on business-related issues, but because of the tools Odoo provides we can communicate more effectively and solve more customer problems. We have saved so much time with their integrated solution."
- Dr. Juergen Kienhoefer, CEO & Founder of Wireless Cables


Looking for a reliable solution to help you manage your business? 
Like Wireless Cables, 

become an Odoo user and start your success story!
About Wireless Cables
Founded in Santa Cruz, California, we design, manufacture and sell patented long-range Bluetooth®-based wireless devices for communication with smartphones, tablets, PCs under the brand name AIRcable™. 
Wireless Cables Inc. incorporated in April of 2003 with the objective of making quality products that use Bluetooth technology in order to eliminate the difficulties, inconveniences, and costs associated with connecting devices by cables or wires. Our vision is to make life simpler for people through insightful applications of emerging technologies.